Summary:
Try your hand at making homemade cranberry apple cider — in a crockpot! This recipe calls for slow cooking fruits such as apples, oranges, and cranberries, plus some cinnamon sticks tossed in. Your kitchen will smell amazing for hours!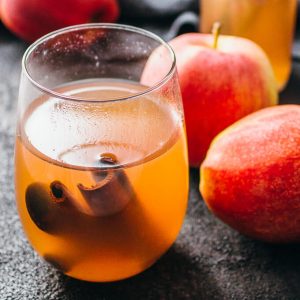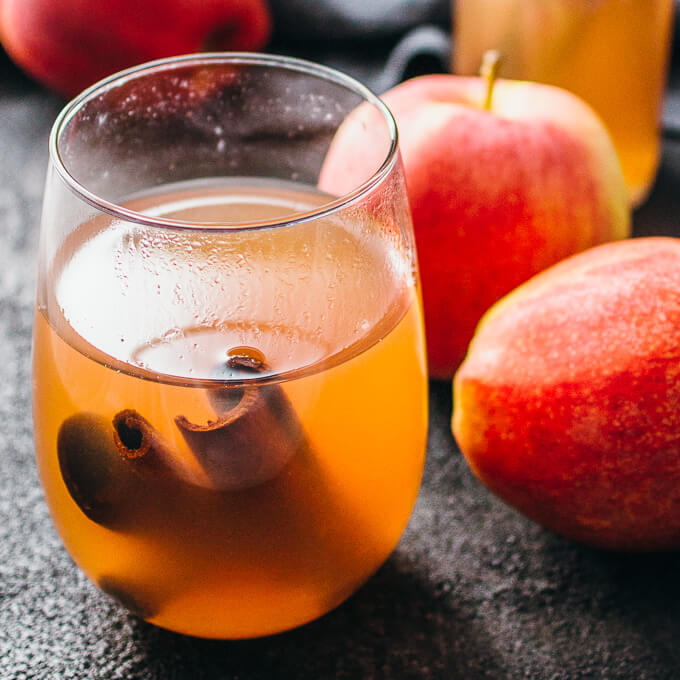 Slow cooker cranberry apple cider with cinnamon
INGREDIENTS
5

gala apples (about 2 pounds)

ends removed and sliced 1/4-inch thick

1

navel orange

peeled and cut into wedges

3/4

cup

whole cranberries

6

cups

water
INSTRUCTIONS
Cook on high for 4 hours.

Turn off the slow cooker. Mash up the ingredients — I use a

potato masher

.

Serve with cinnamon sticks.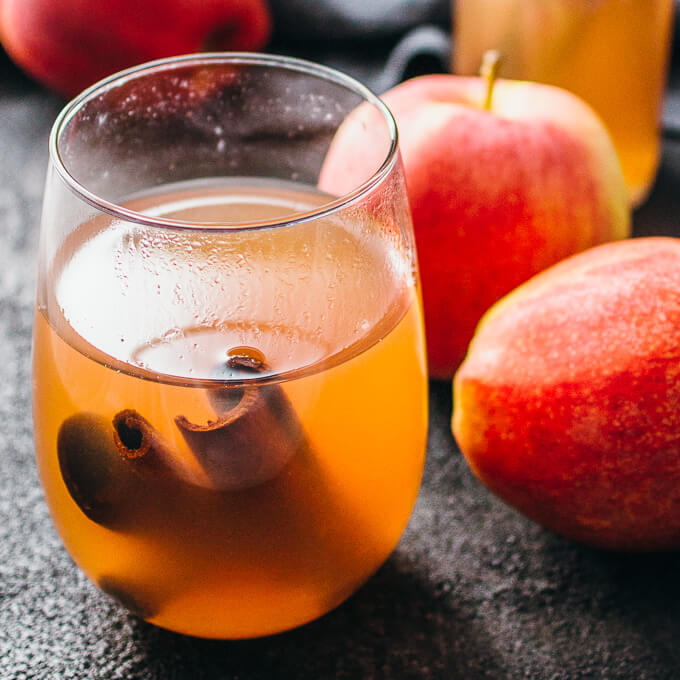 Apples are in season! Here in Massachusetts, September is prime time for picking apples at local orchards. A lot of varieties are grown here including honey crisp, gala, fuji, and golden delicious. My favorite kind is the gala apple — colorful on the outside, has a crisp texture, pleasantly sweet, and keeps well. Yesterday I picked up a huge bag of gala apples at the market so I'm looking forward to using them in my cooking this fall (like I did last year with this cinnamon apple yam bake).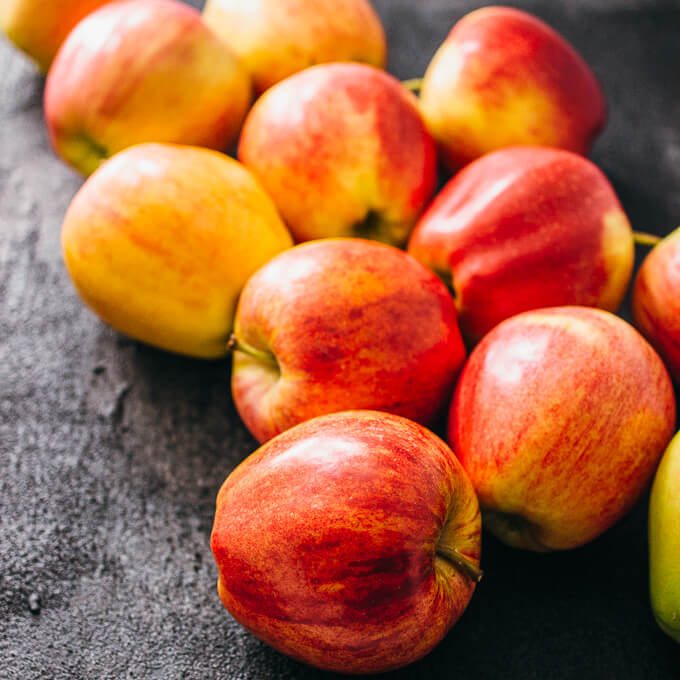 Apple season always gets me excited about 2 things in particular: hot apple cider and apple cider donuts. ? I have lots of great memories in the past few years of visiting local Massachusetts farms, going on hayrides, and of course warming my gloved hands with a mug of hot apple cider and having one or two (or a bag) of apple cider donuts.
That leads me to this apple cider recipe. I've picked the slow cooker as the vessel of choice; apple cider deserves time to develop its flavors and the slow cooker allows you to do that but also be hands-off. All you need to do is toss in apples, an orange, cranberries, cinnamon sticks, and water. Let it cook on high for 4 hours and then strain out the solids.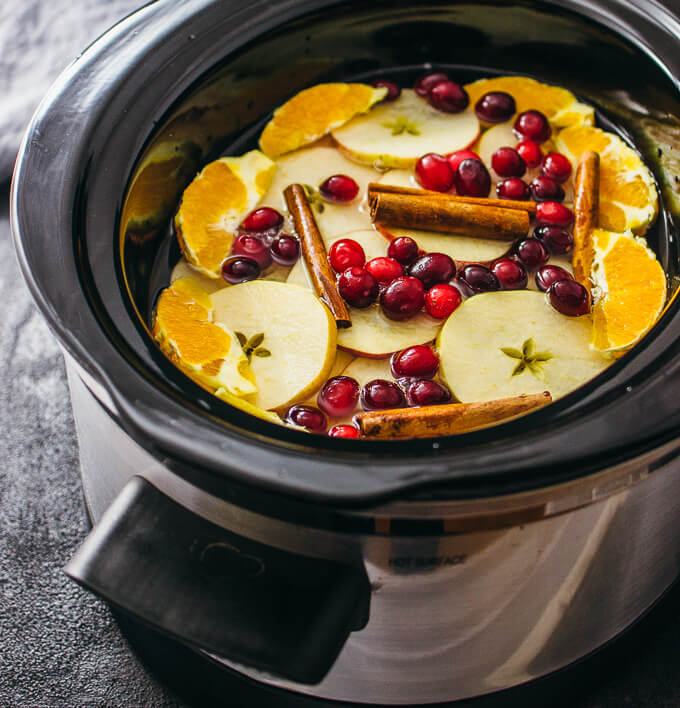 My favorite part about this recipe? The fact that you don't need any processed ingredients to make this at home. No store-bought juices nor added sugar. It's simple and it tastes amazing. ? This recipe will make 6 cups of apple cider, which you can drink right away and refrigerate any leftovers.