Summary:
These fried wontons are stuffed with sweetened cream cheese and served with a sweet chili dipping sauce.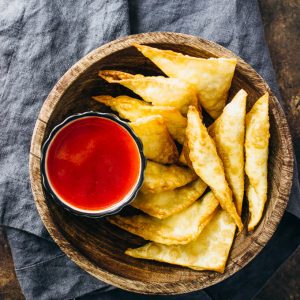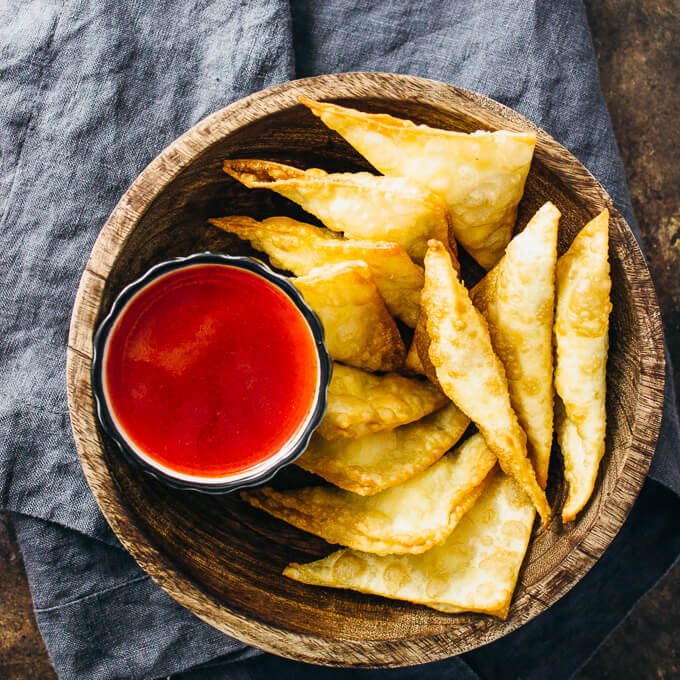 Spicy and Sweet Cream Cheese Wontons
INGREDIENTS
For the sweet chili sauce:
INSTRUCTIONS
Add cream cheese and white sugar to a mixing bowl. Use a mixer to blend until well-mixed. Set aside.

Prepare a small bowl of water. Lay out a wonton wrapper. Add about a half tablespoon of the cream cheese mixture to the wrapper. Dab a finger in the water and run your finger along the four sides of the wrapper until moist. Take a corner and fold to the opposite corner to form a triangle. Press down on the sides to seal. Repeat for all other wrappers.

Heat about 1 inch of oil in a small pot. When the temperature reaches 350 F, add the wontons in batches and cook until golden, about 30 seconds, flipping them once. Drain on a paper towel.

Combine all dip ingredients in a bowl and mix together. Serve the dip with the fried wontons.
NUTRITION
689 kcal/serving

PHOTOS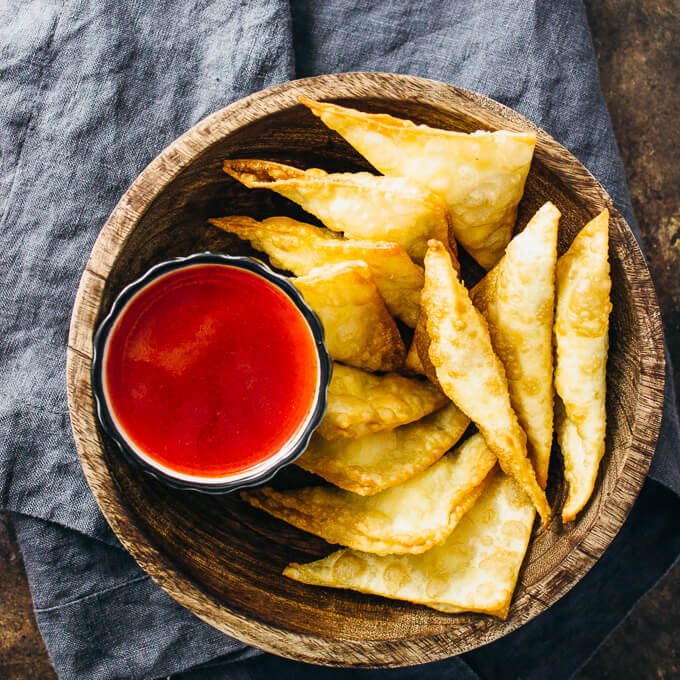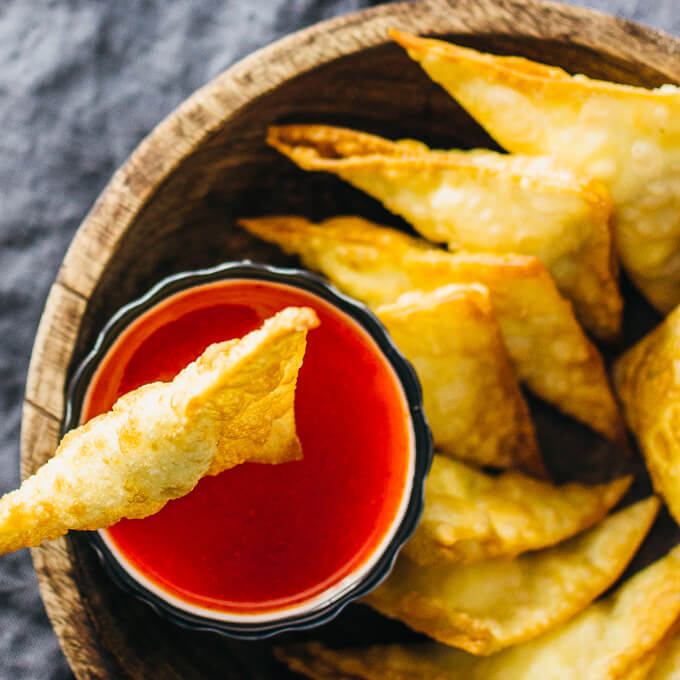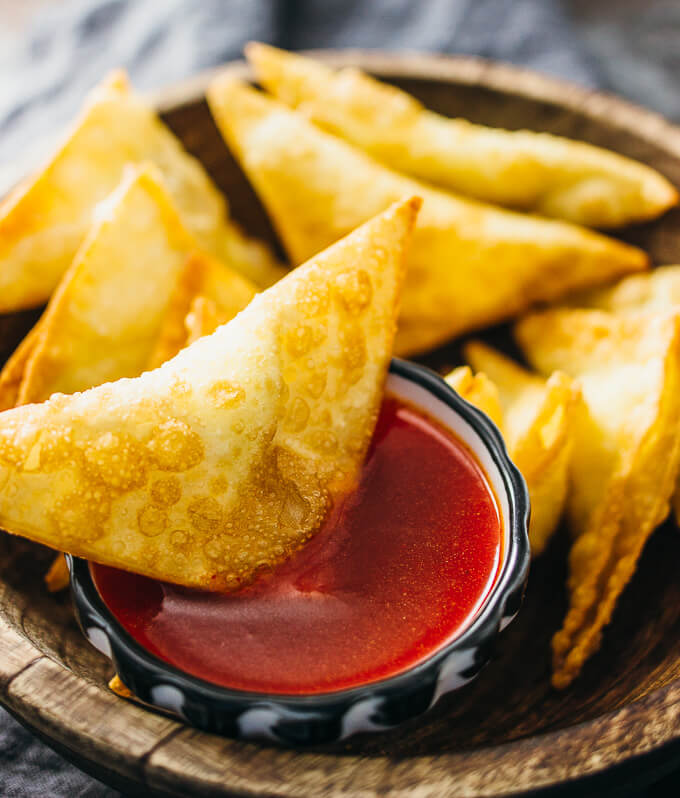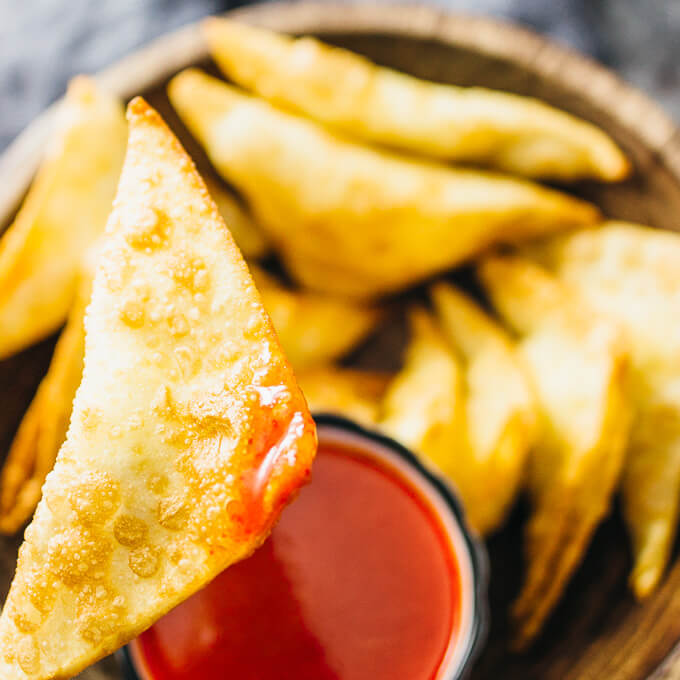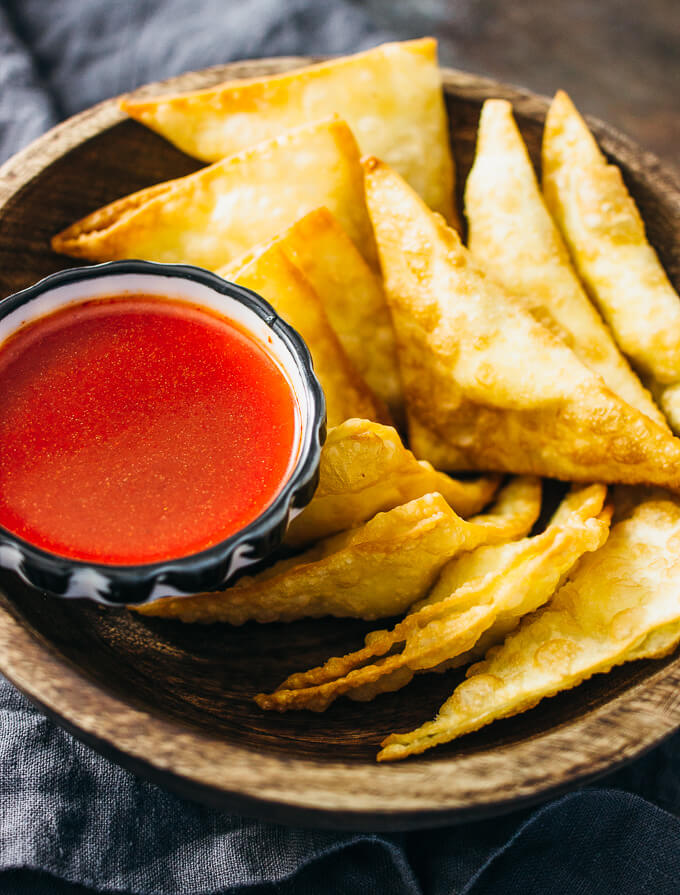 NOTES & TIPS

Since these cream cheese fried wontons are vegetarian friendly, they work great as a meatless appetizer dish for a dinner party. You can assemble the wontons ahead of time, store tightly covered in the refrigerator, and fry prior to serving. If the wonton wrappers become dry, use moist fingers to wet the wrappers to soften them.