Summary:
Sweet potatoes and flour are all you need for this simple recipe. With just 2 ingredients, you'll make soft and pillowy homemade sweet potato gnocchi that rivals any store-bought gnocchi.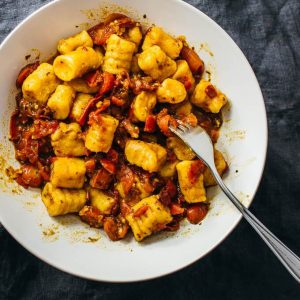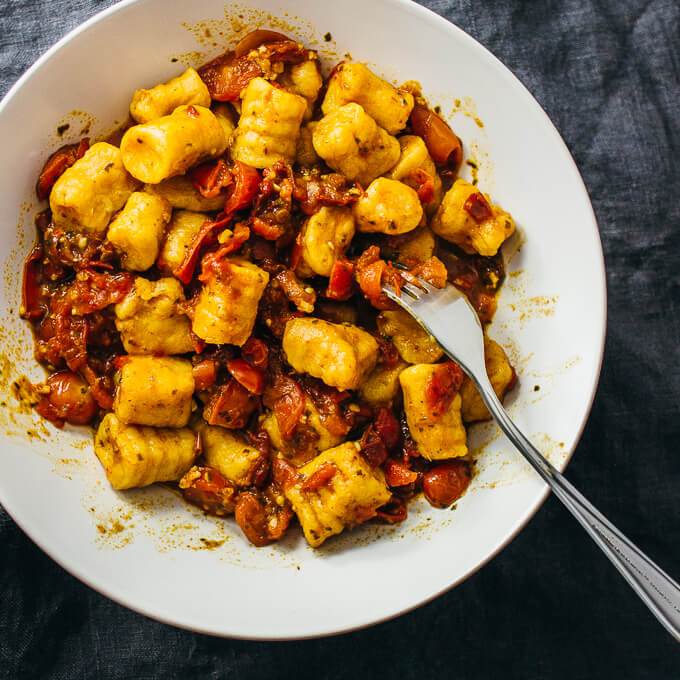 NUTRITION
Makes 2 Servings
Amount Per Serving:
| | |
| --- | --- |
| Calories 330 (2% from fat) |   |
| Total Fat 1g | 1% |
|    Saturated Fat 0g | 1% |
| Cholesterol 0mg | 0% |
| Sodium 90mg | 4% |
| Net Carb 64g |   |
| Total Carb 72.5g | 24% |
|    Dietary Fiber 8.5g | 35% |
|    Sugars 15.5g |   |
| Protein 8g |   |
PHOTOS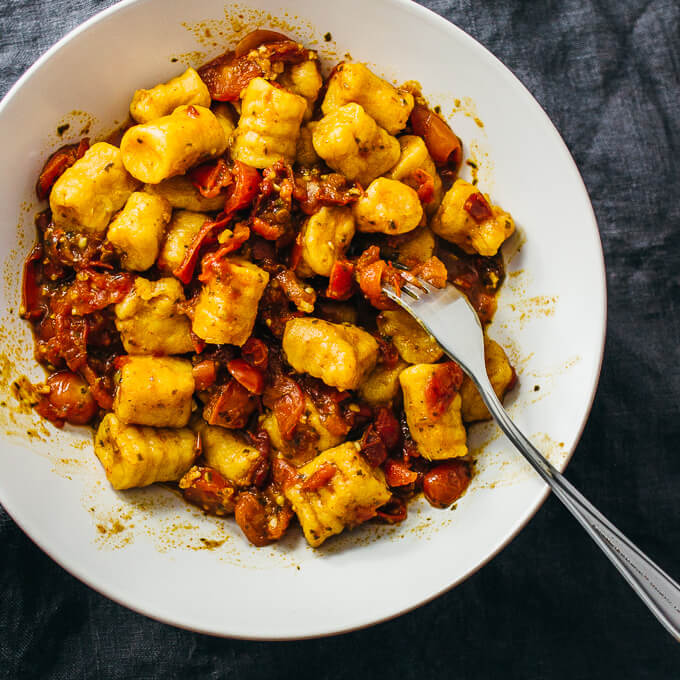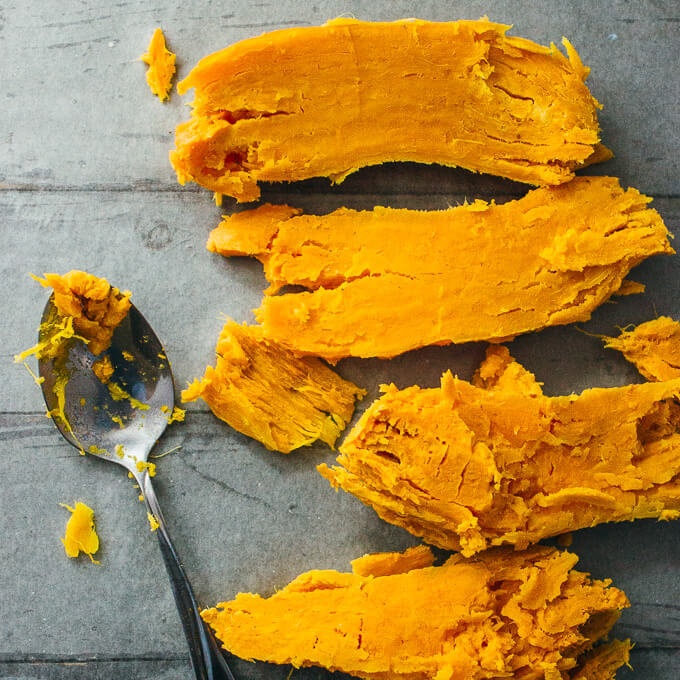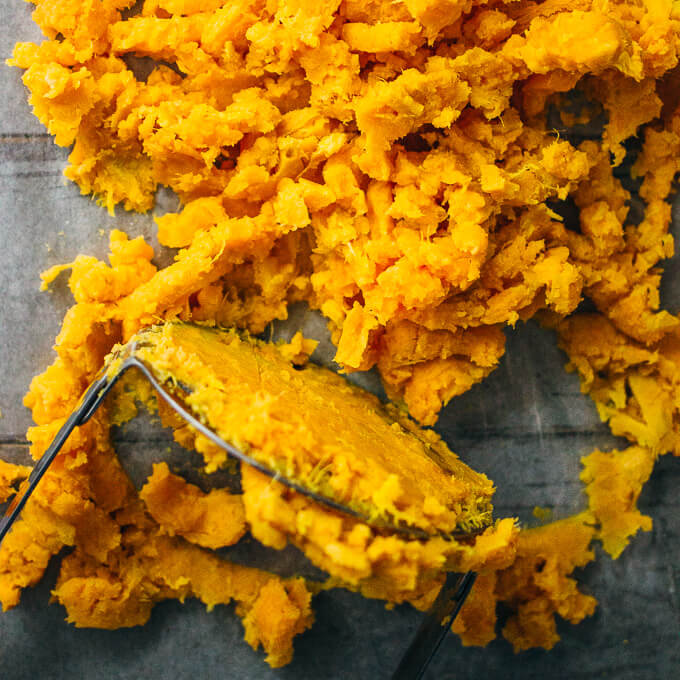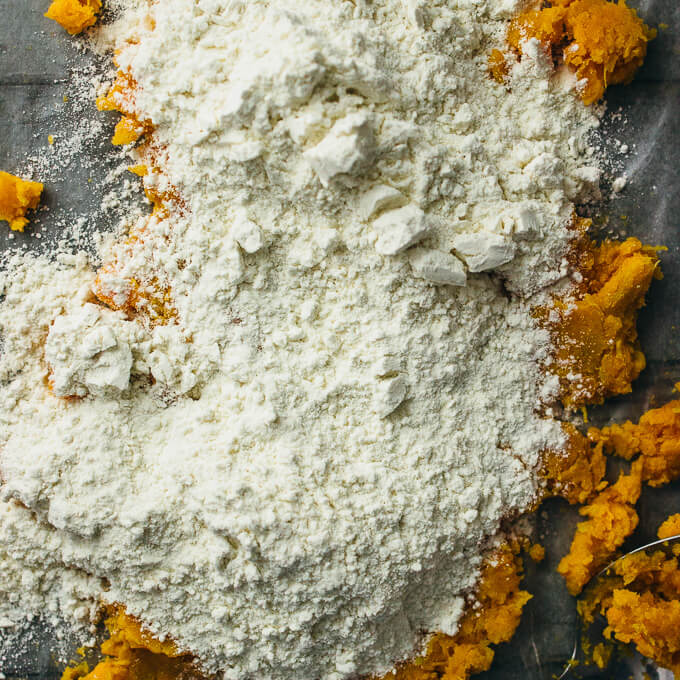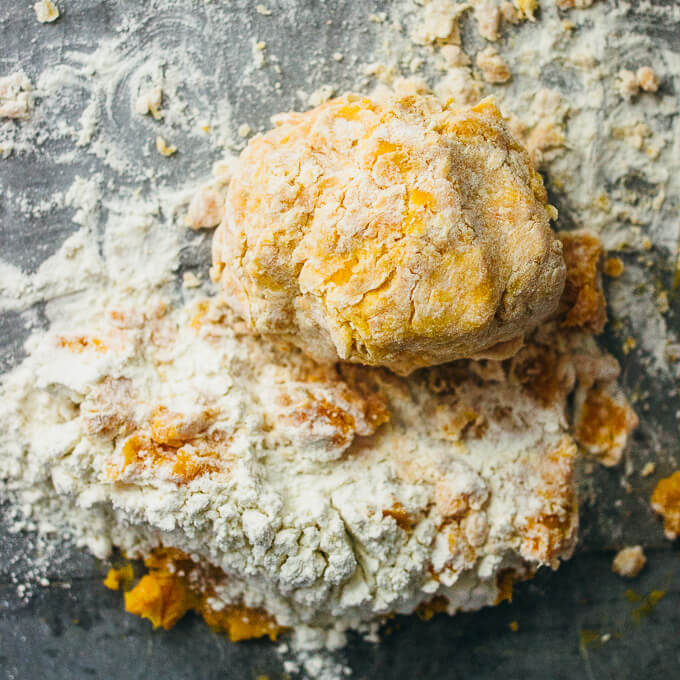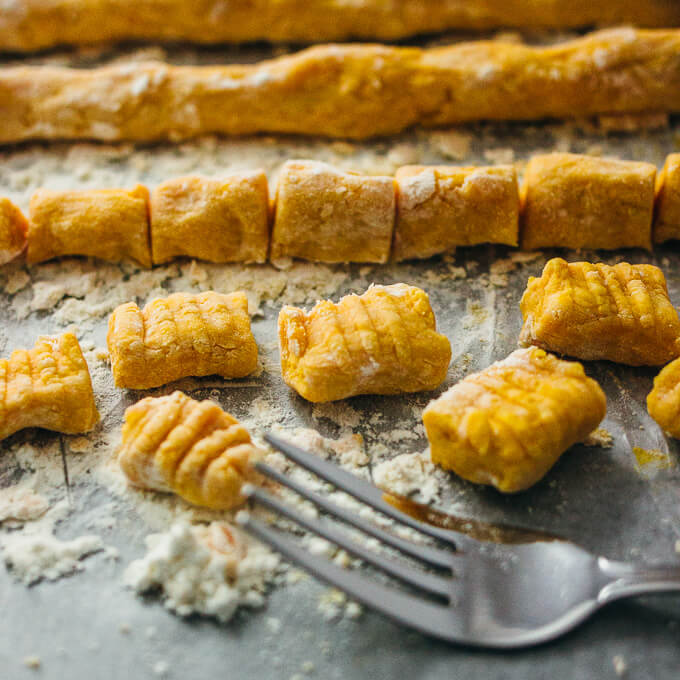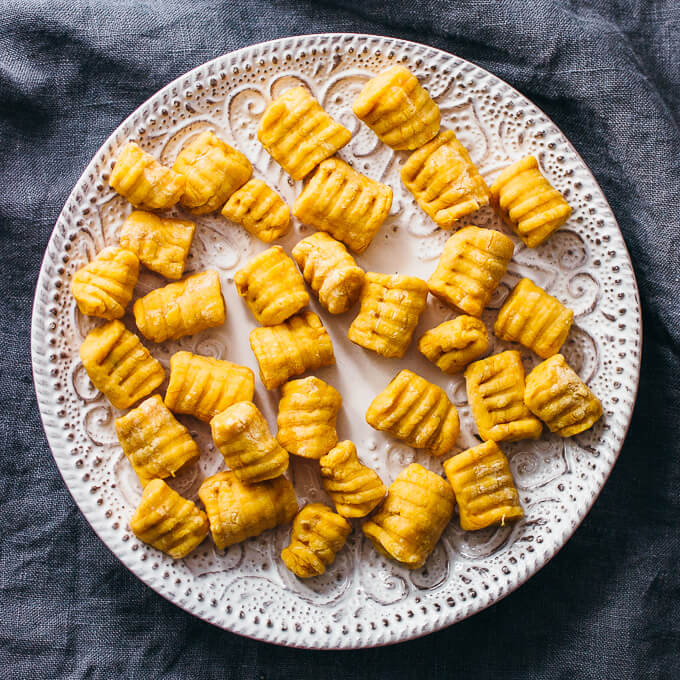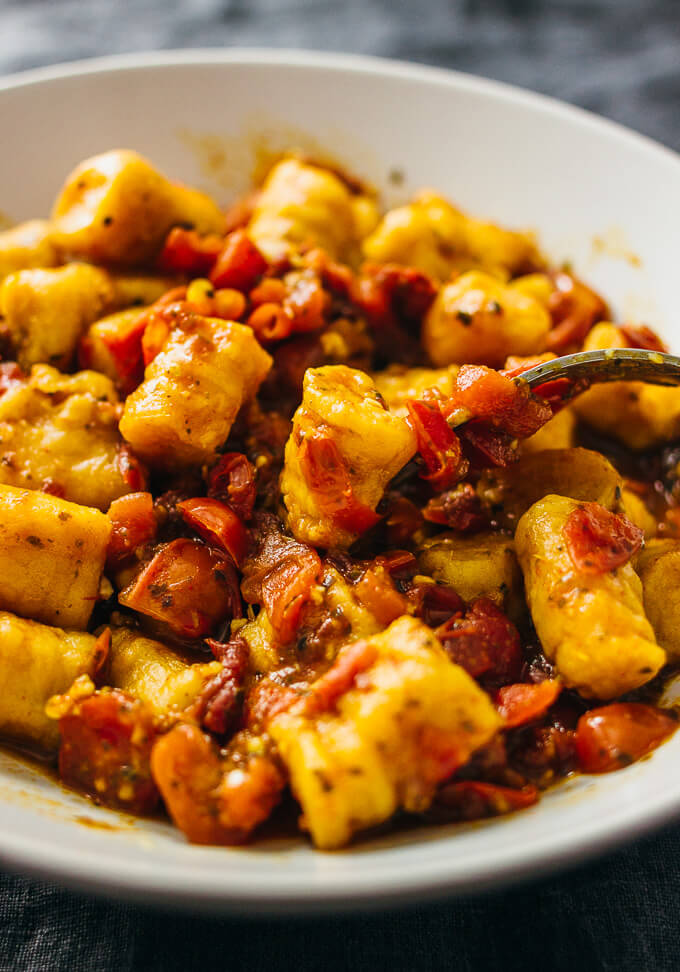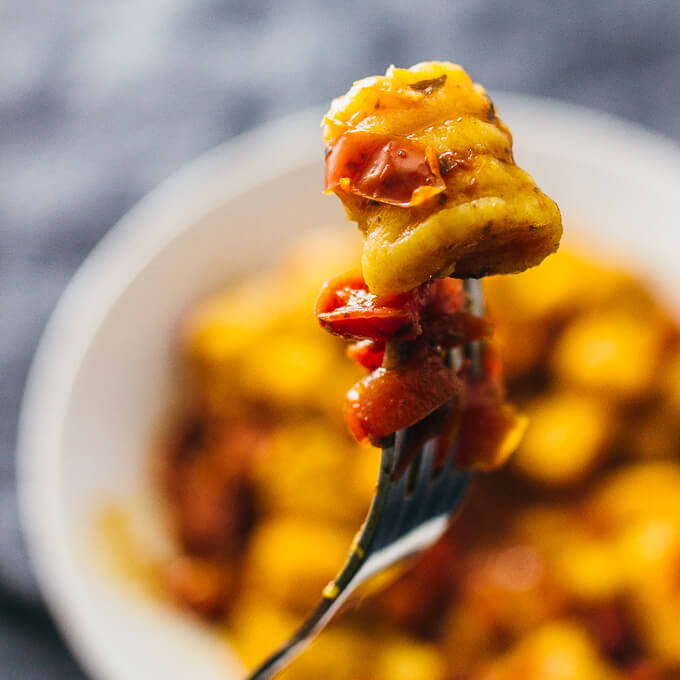 NOTES & TIPS
(1) Flour. I haven't tested alternative flours. If you're interested, several readers have shared their experiences with other flours in the Comments section below.
(2) Kneading. After a dough ball is formed, you should not knead further or the dough may get too sticky. For visual guidance, please refer to the step-by-step photos on this page.
(3) Making Ahead. Refrigerate the uncooked gnocchi in an airtight container. When ready to serve, boil the gnocchi according to the recipe's instructions.
(4) Serving. Sweet potato gnocchi pairs well with a variety of sauces, such as homemade pesto. My favorite sauce is a homemade spicy chipotle sauce, as shown in photos on this page. To make this sauce, you'll need:
2 chipotles in adobo, diced, with 2 teaspoons of adobo sauce
1/2 cup water
6 ounces grape tomatoes, sliced (about 1 cup sliced)
5 garlic cloves, minced
2 tablespoons finely chopped basil
1 tablespoon olive oil
1 teaspoon smoked paprika
1/2 teaspoon table salt
First, heat olive oil in a saucepan over medium heat. Add remaining ingredients to saucepan except for water. Stir and cook for 5-10 minutes, then add water. Break up tomatoes with large wooden spoon and simmer until sauce thickens a bit. Then pour sauce over cooked sweet potato gnocchi.
(5) Increasing Yield. You can double the recipe amount to make more gnocchi, but only work with the amount specified at a given time so that the dough remains manageable.