Summary:
Cacio e pepe or "cheese and pepper" is a great Italian meal to throw together on a weeknight. It's tasty, easy, and quick with only four ingredients used in the recipe. All you need are spaghetti, olive oil, pepper, and finely grated parmesan cheese — you might even have these ingredients on hand, letting you skip a trip to the grocery store.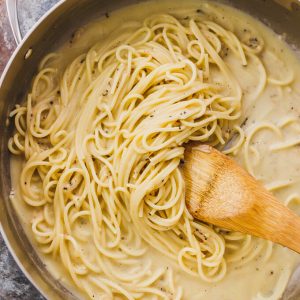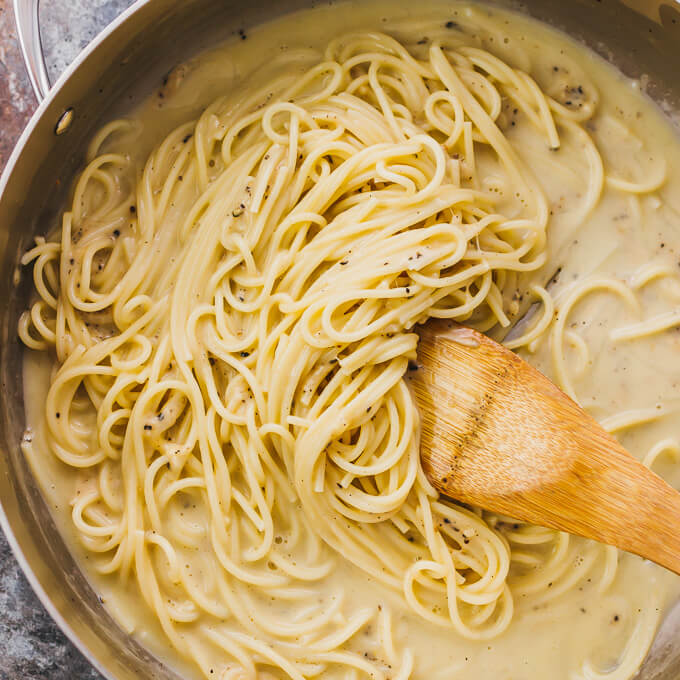 INSTRUCTIONS
Add olive oil, spaghetti, and 4 cups of water to a large wide pan. Bring to a boil over medium-high heat. Boil until spaghetti is tender, about 10 minutes, stirring occasionally.

Add pepper and stir for a minute until well-mixed with the pasta.

Decrease the heat to low. There should still be liquid in the pan that will help form the sauce; if not, add 1/2 cup water. Gradually stir in parmesan cheese until melted. The spaghetti should be coated with melted parmesan sauce.

Serve immediately while warm. Optionally garnish with additional pepper.
NUTRITION
507 kcal/serving

PHOTOS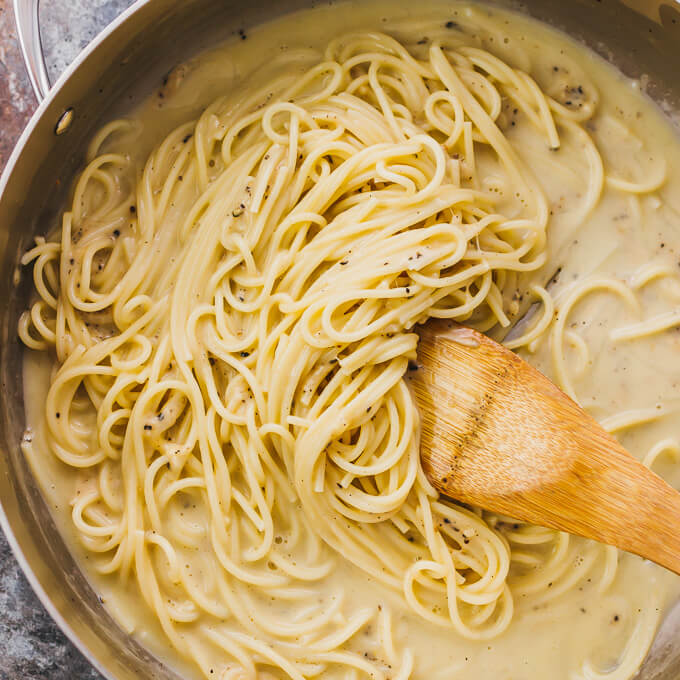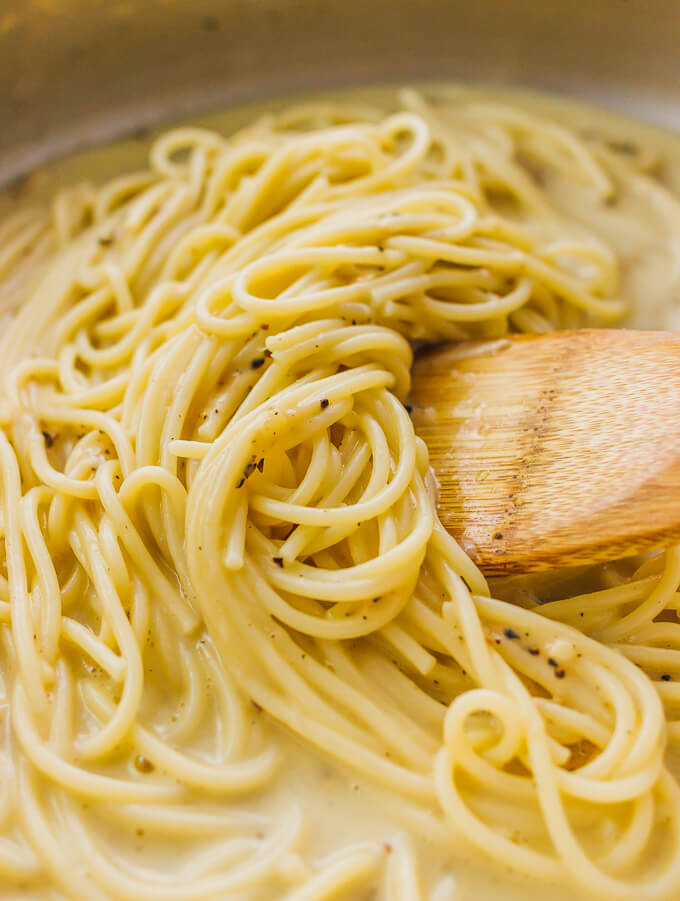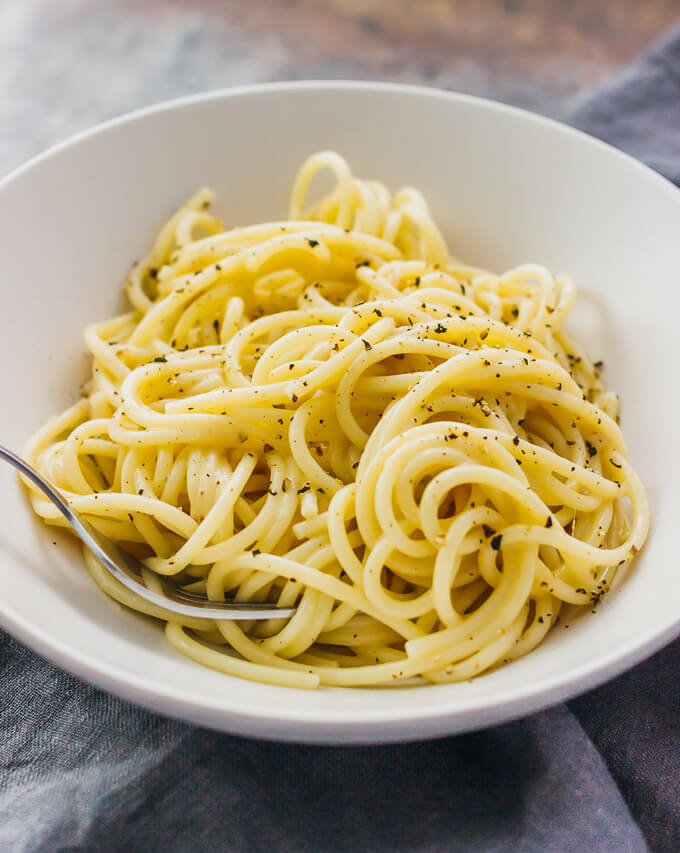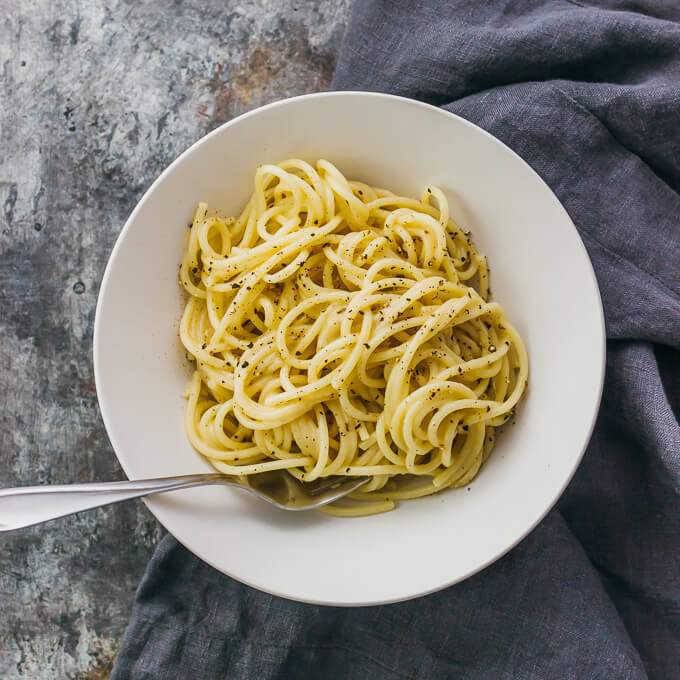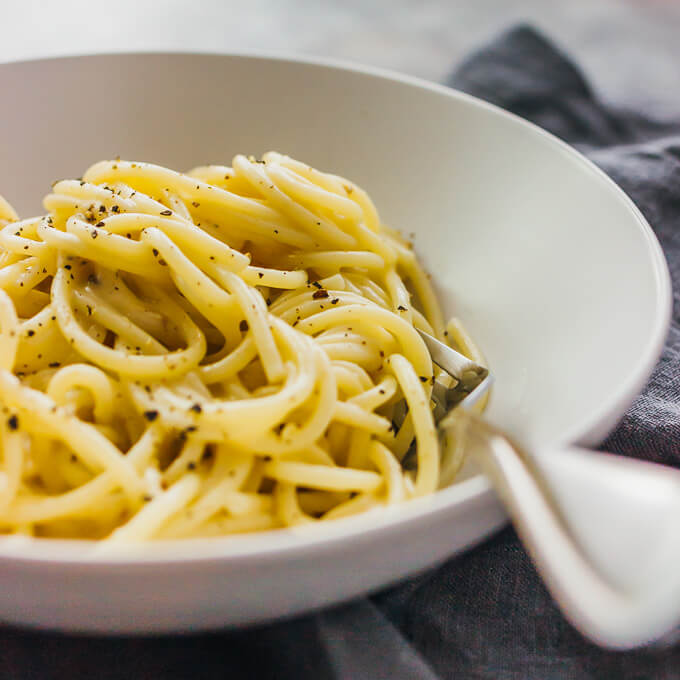 NOTES & TIPS

This version of cacio e pepe uses only one pan, re-purposing the water from cooking the spaghetti to form the parmesan sauce. The resulting dish strikes a nice balance between the creaminess and the pepper flavor.
It's important to use parmesan cheese that is finely grated with a sandy texture. You can find it easily in any grocery store. The finely grated cheese melts more easily and evenly in the hot pan with the spaghetti.