Summary:
These are the best scones I've ever had — cranberry orange scones that are easy to make at home and drizzled with a zesty orange glaze.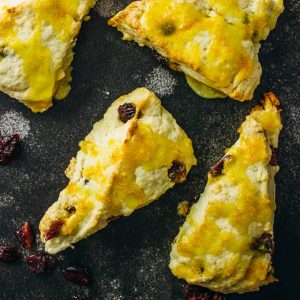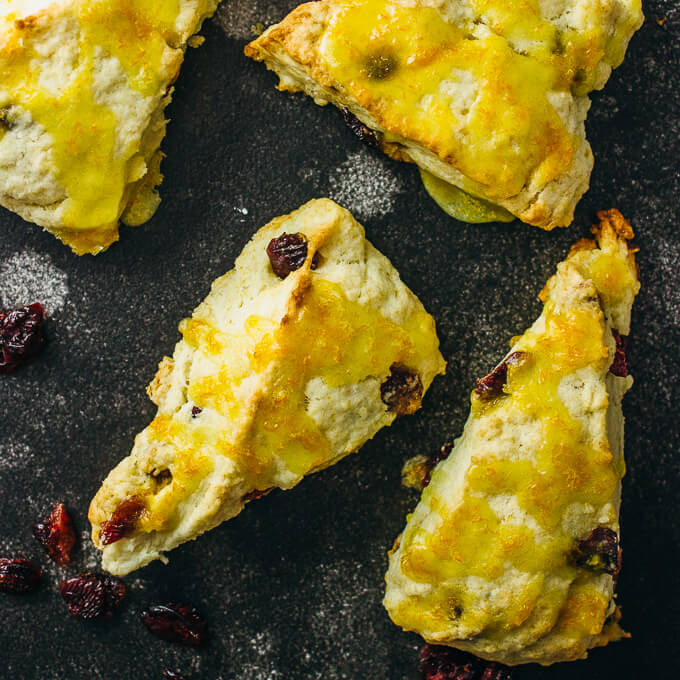 INSTRUCTIONS
Place the butter in the freezer while you assemble the ingredients and work on the next steps.

Preheat the oven to 425 F.

Add dry ingredients (flour, sugar, baking powder, salt) to a

food processor

and pulse until mixed.

Take cold butter directly from the freezer and cut into cubes. Add to the food processor and pulse about 15 times.

Transfer the contents of the food processor to a mixing bowl. Add heavy whipping cream and mix until combined.

Add cranberries to the bowl and mix in.

Transfer the mixture to a working surface and lightly knead.

To shape, press the mixture into a 9 inch cake pan or nonstick skillet. Carefully remove from mold and cut into 10 wedges. Space out the wedges on a nonstick

baking mat

.

Bake at 425 F until the scones are lightly golden, about 13 minutes. Allow to cool while you make the glaze.

For the glaze, stir together powered sugar with 1 tablespoon orange zest and 1 tablespoon orange juice. Drizzle over scones.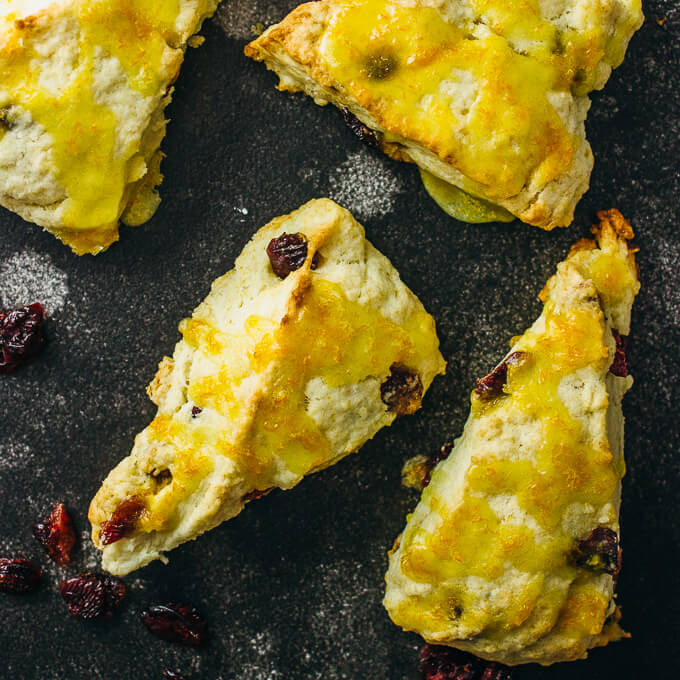 Up until a month ago, I never really cared for scones. I was turned off by their dry texture and bland flavor, and I didn't understand why they were so popular. That is, until everything changed: I had these raisin scones that were fresh from the oven at a local bed and breakfast inn, and they were amazing. Best scones I've ever had. They were flaky and crumbly on the outside, and moist and fluffy on the inside. The texture was perfect. I learned how to make these scones from the innkeepers, and now they will be in regular rotation at my house.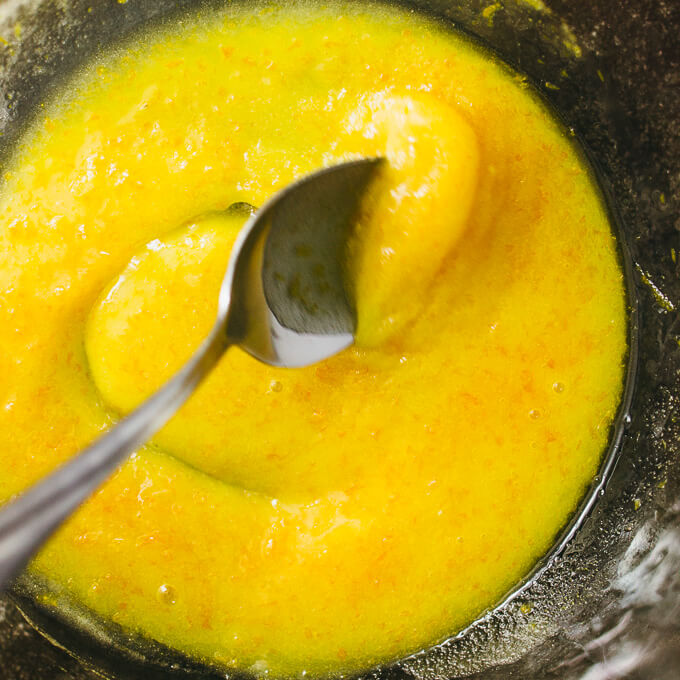 Delicious flavors abound in these cranberry orange scones — bites of cranberry accompanied by an orange glaze that seeps into the crumbly cracks on the surface of the scones. The orange glaze is easily made by whisking together powdered sugar, fresh orange juice, and finely grated orange zest. You can use a navel orange for both zesting and juicing, or you can use packaged orange juice as well. For the cranberries, I used dried ones but fresh or frozen work as well.

In the recipe, I mention that the butter should be placed in the freezer while you work on gathering the other ingredients. This ensures that the butter will be very cold when incorporated into the dough, which means it will steam and create air pockets in the scone when it bakes in the oven. This results in airier and fluffier scones. Letting the butter sit for 30 minutes in the freezer will do the trick.