Summary:
You'll love this spicy gnocchi arrabbiata pasta recipe with crispy crumbled bacon and sun-dried tomatoes simmered in a rich and creamy tomato sauce.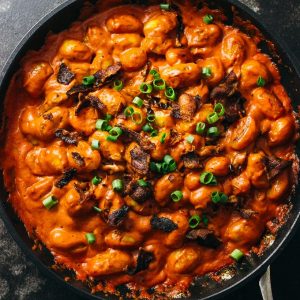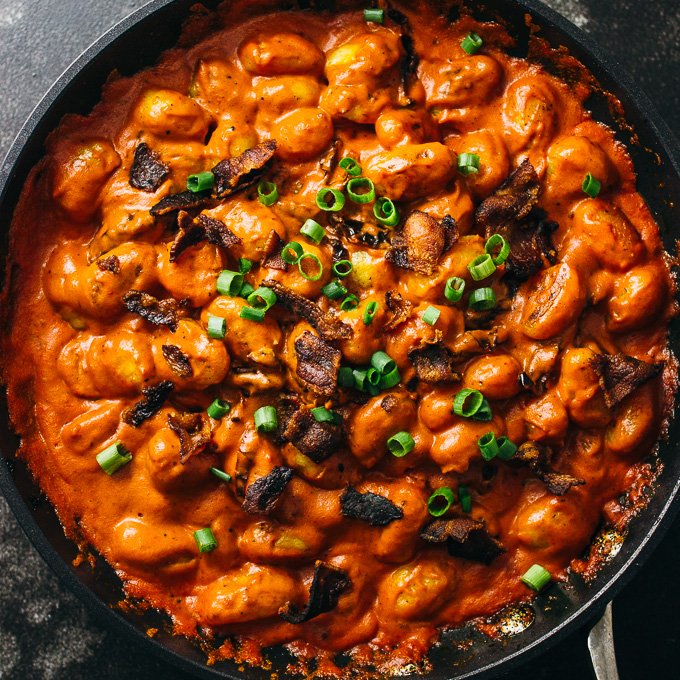 INSTRUCTIONS
Cook bacon slices in a pan over medium heat until very crispy. Place on a paper towel to drain. When cool, crumble into small pieces. Set aside.

Cook gnocchi according to package instructions. Drain and set aside.

Combine heavy whipping cream, tomato paste, cayenne, and salt in a bowl. Stir until well mixed; this will be the tomato sauce used later. Set aside.

Drain most of the bacon grease from the pan. Add garlic and sun-dried tomatoes to the pan, cooking over medium heat until the garlic browns, a few minutes.

Add gnocchi to the pan, stirring and cooking for a few minutes.

Reduce the heat to medium-low. Add tomato sauce to the pan, mixing so that everything is coated in the sauce.

Sprinkle crumbled bacon and sliced scallions over the top of the pan. Serve.
NUTRITION
878 kcal/serving

PHOTOS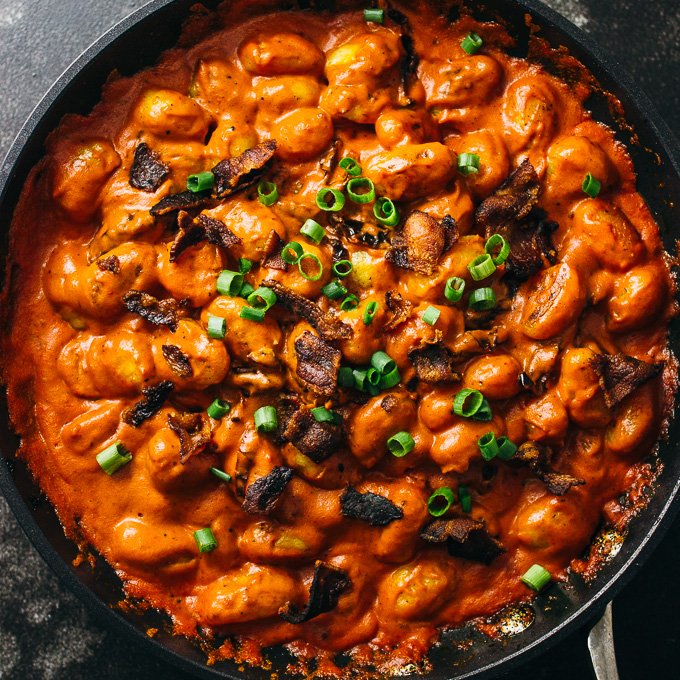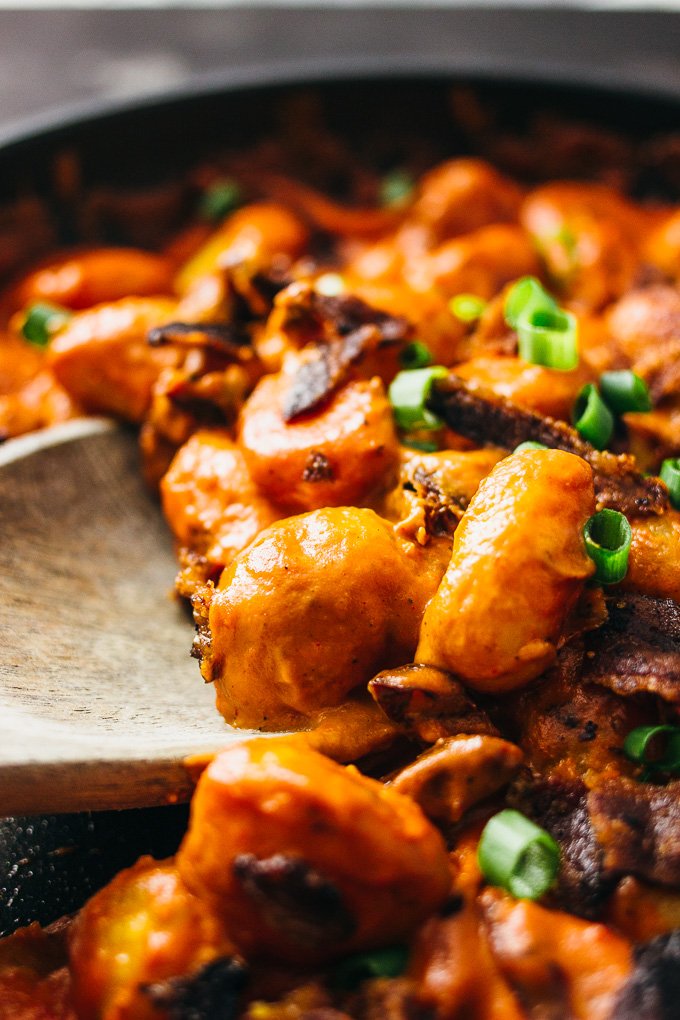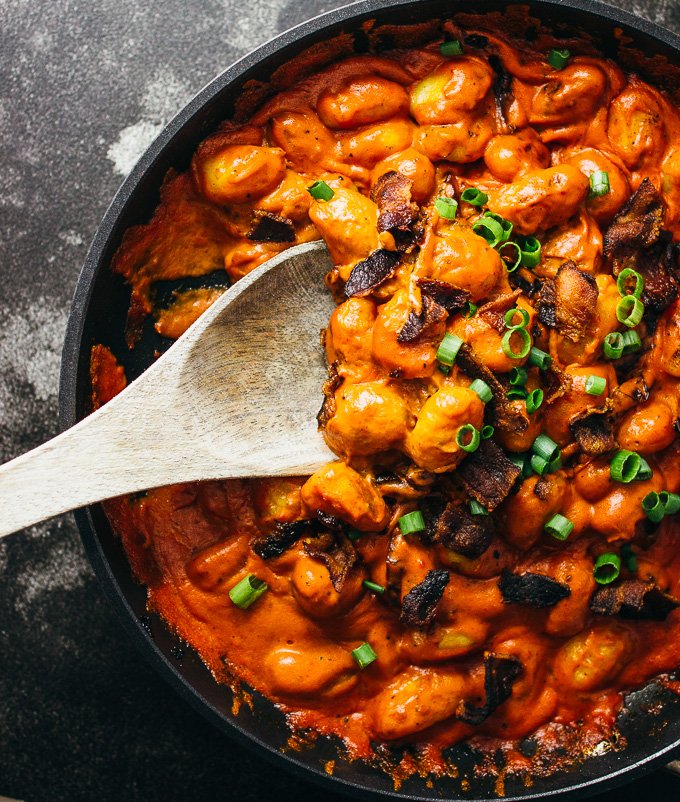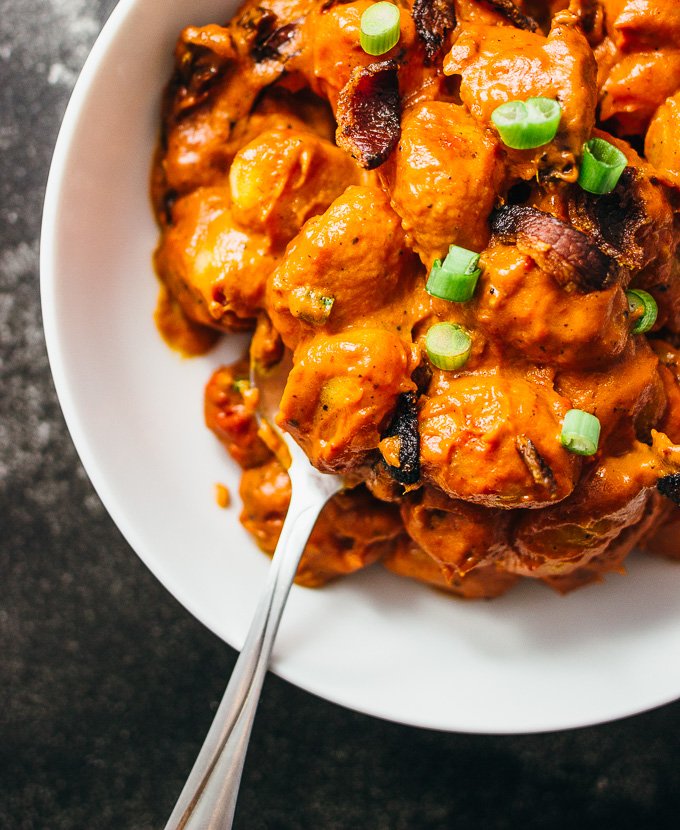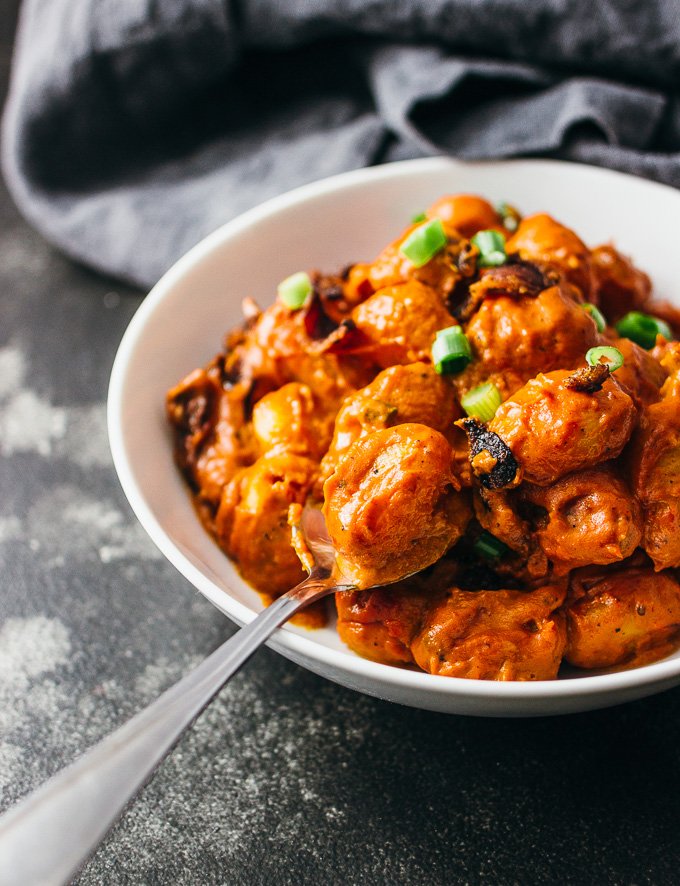 NOTES & TIPS

Traditionally, arrabbiata pasta is served with penne and pecorino romano cheese, but since this recipe is nowhere near authentic, it is made using gnocchi, sliced sun-dried tomatoes, and lots of extra crispy bacon.