Summary:
You'll love this spicy gnocchi arrabbiata pasta recipe with crispy crumbled bacon and sun-dried tomatoes simmered in a rich and creamy tomato sauce.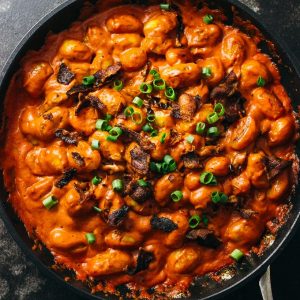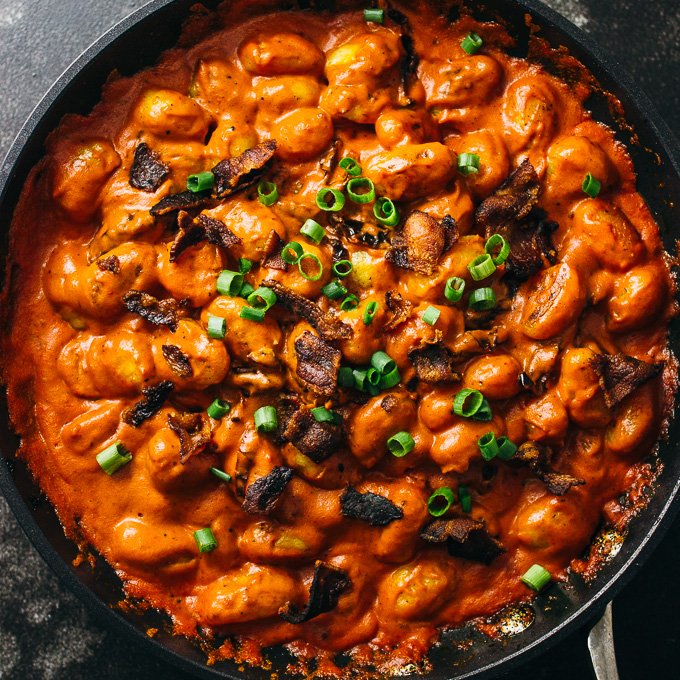 Gnocchi arrabbiata with bacon and sun-dried tomatoes
INSTRUCTIONS
Cook bacon slices in a pan over medium heat until very crispy. Place on a paper towel to drain. When cool, crumble into small pieces. Set aside.

Cook gnocchi according to package instructions. Drain and set aside.

Combine heavy whipping cream, tomato paste, cayenne, and salt in a bowl. Stir until well mixed; this will be the tomato sauce used later. Set aside.

Drain most of the bacon grease from the pan. Add garlic and sun-dried tomatoes to the pan, cooking over medium heat until the garlic browns, a few minutes.

Add gnocchi to the pan, stirring and cooking for a few minutes.

Reduce the heat to medium-low. Add tomato sauce to the pan, mixing so that everything is coated in the sauce.

Sprinkle crumbled bacon and sliced scallions over the top of the pan. Serve.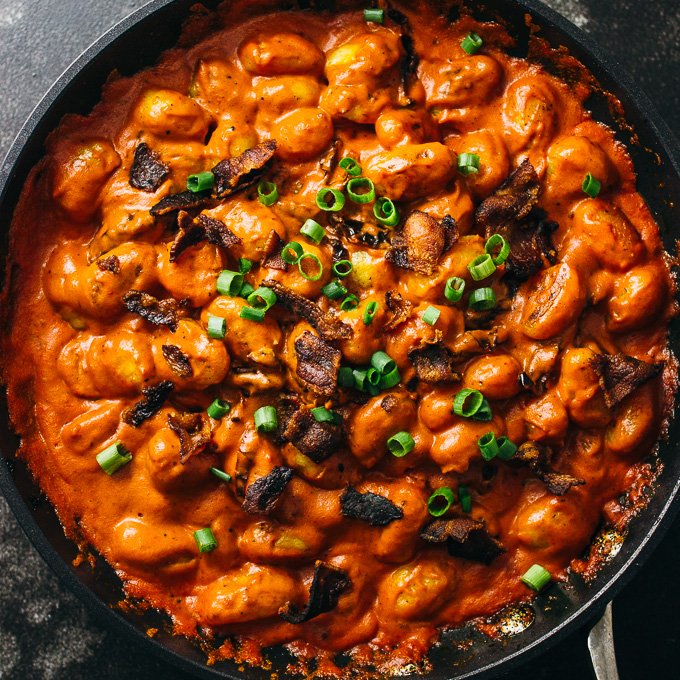 Someday I need to publish a post of all of my favorite things to buy at Trader Joe's. It's my go-to grocery store and I've been averaging several visits there each week. For now, I'll just mention my favorite pasta sauces — Trader Joe's creamy tomato basil pasta sauce and arrabbiata sauce — which are perfect for days when I don't feel like whipping up my own sauce. Their arrabbiata sauce is what got me initially hooked on spicy tomato sauces many years ago, and today's recipe features my homemade rendition of a thick and creamy arrabbiata sauce paired with gnocchi.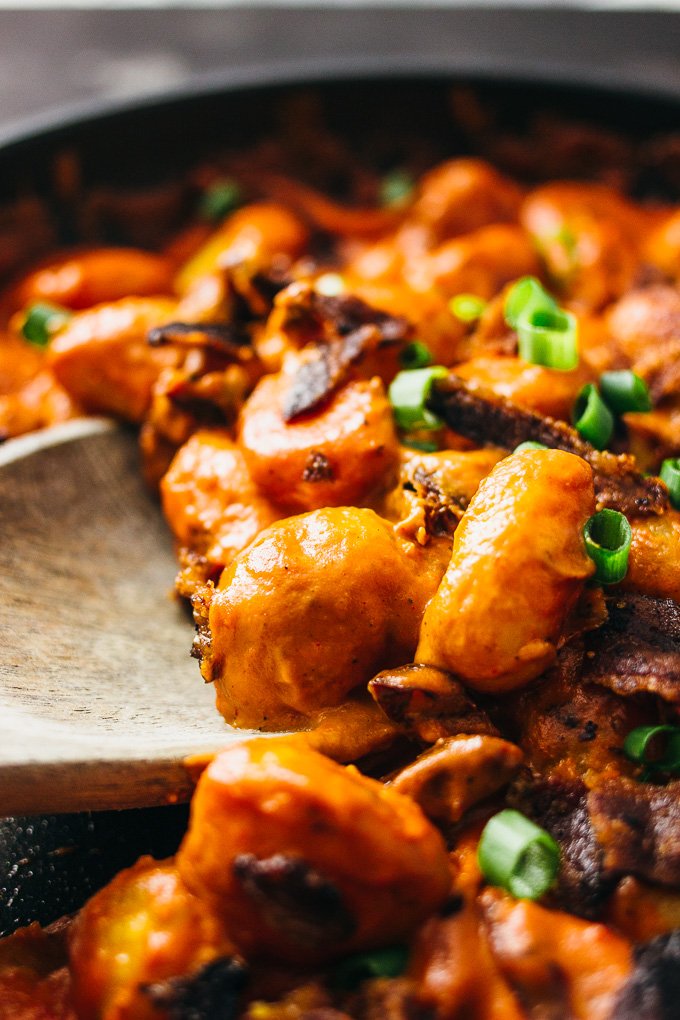 Did you know that arrabbiata literally means angry in Italian? Apparently, all that spiciness might make you angry. Or maybe the sauce is the one that's angry and is attacking you with its spiciness. Traditionally, arrabbiata pasta is served with penne and pecorino romano cheese, but since my recipe is nowhere near authentic, my version of arrabbiata is made using gnocchi, sliced sun-dried tomatoes, and lots of extra crispy bacon.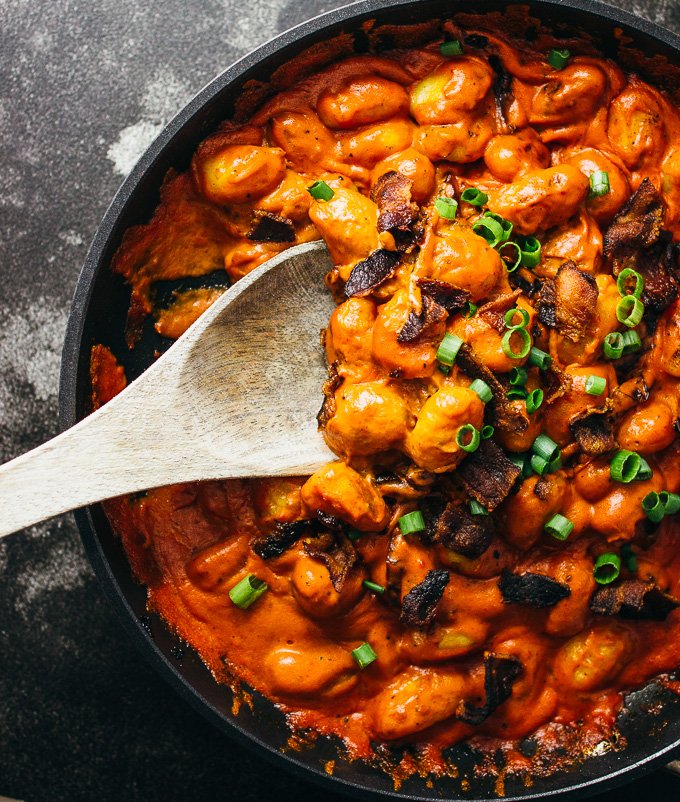 I would categorize the spiciness of this gnocchi arrabbiata somewhere between low and medium. It's spicy enough to give you a bit of a kick and maybe warrant a glass of milk, but not enough to sweat. You can omit the red pepper powder entirely if spicy foods aren't your thing, or you can add more to taste.