Summary:
Fast weeknight lasagna can be a reality with this easy, no-bake skillet lasagna recipe with sweet Italian sausage, onions, and fresh mozzarella cheese.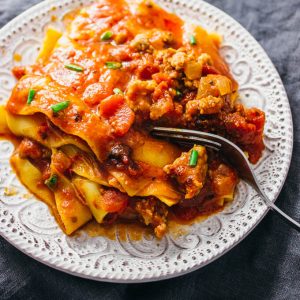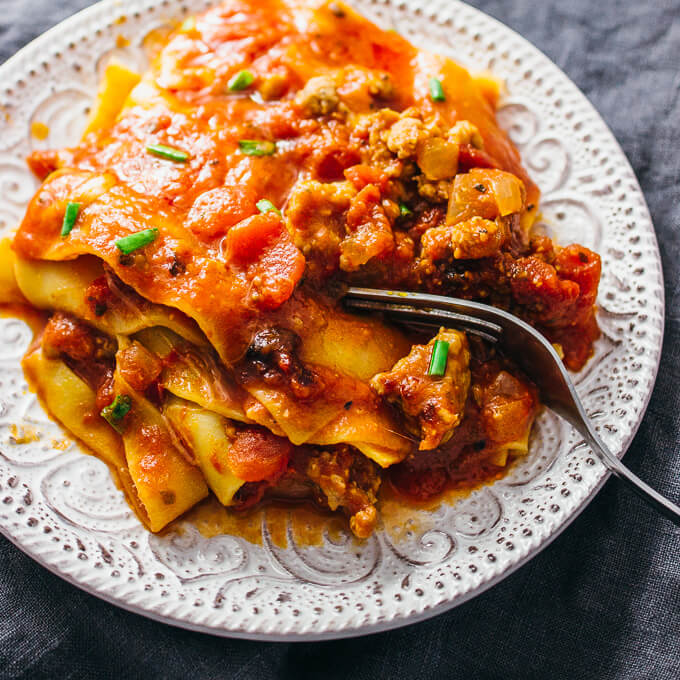 INSTRUCTIONS
Heat olive oil in a 4-quart or larger pan over medium heat. Add onions. Cook until the onions soften, about 5 minutes, stirring occasionally.

Add sausage to the pan. Cook the sausage until browned, breaking apart the meat, 5 to 10 minutes.

Add oregano, garlic powder, salt, pepper, cayenne, and crushed tomatoes with liquid to the pan, stirring until mixed. Simmer for 5 minutes.

Add the lasagna noodles to the pan one at a time. With each, angle downward and slide it under the sauce towards the bottom, using a spoon to push it down. Distribute evenly across the pan. Continue adding lasagna noodles as you form more layers. Reserve some noodles to form a top layer that is barely submerged.

Cover the pan with a lid. Simmer until the noodles are cooked, 10 to 15 minutes.

Uncover the pan and top the lasagna with sliced mozzarella. Cover the pan again and simmer until the cheese melts, about 2 minutes.

Remove the pan from heat. Garnish with fresh herbs. Cool for 5 minutes and serve.
NUTRITION
724 kcal/serving

PHOTOS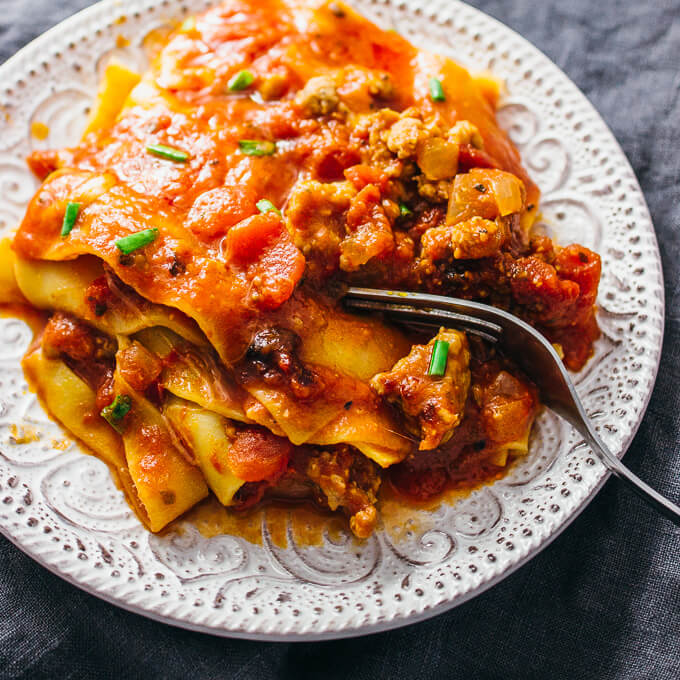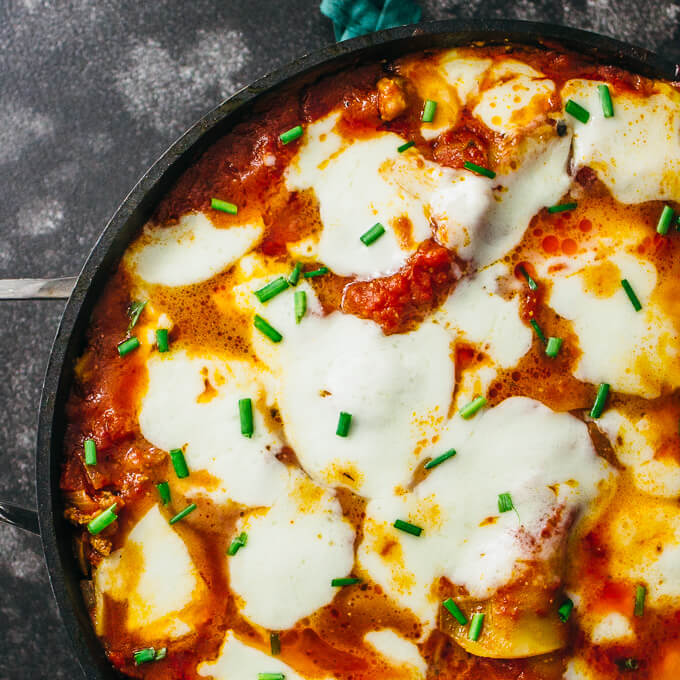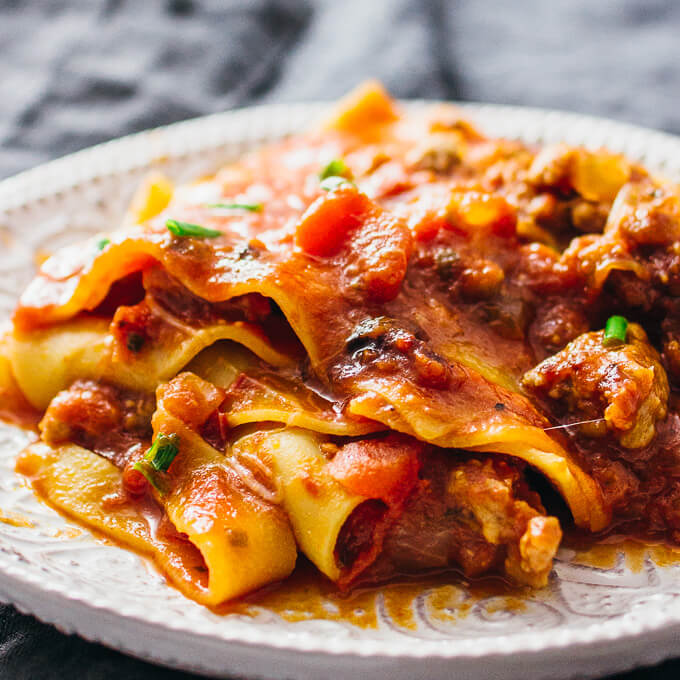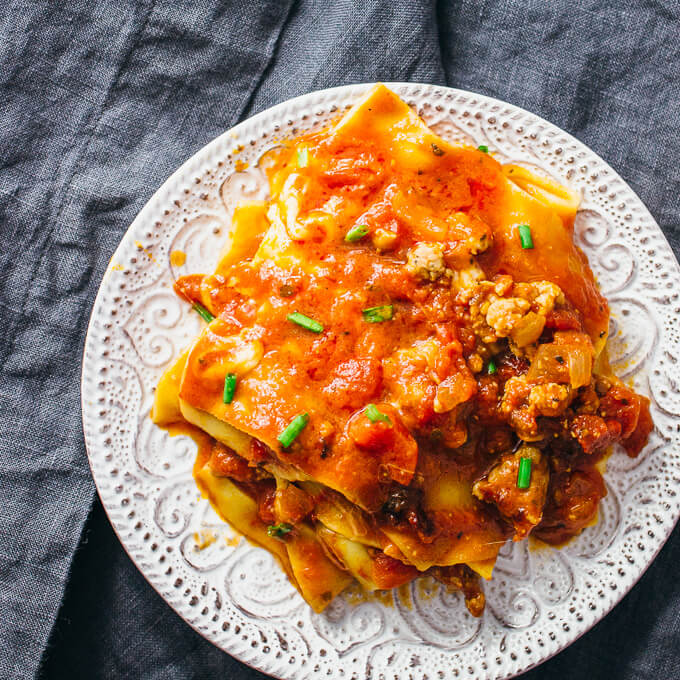 NOTES & TIPS

Slice the mozzarella as thin as possible — 1/4 inch or thinner — so that it melts quickly when the pan is covered.