Summary:
These extra crispy fried wontons are a fun and delicious way to use up your leftovers by stuffing them into wonton wrappers and frying until crispy.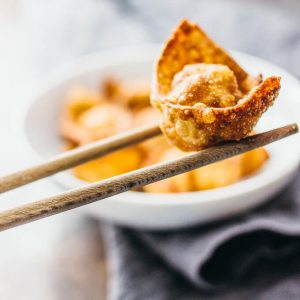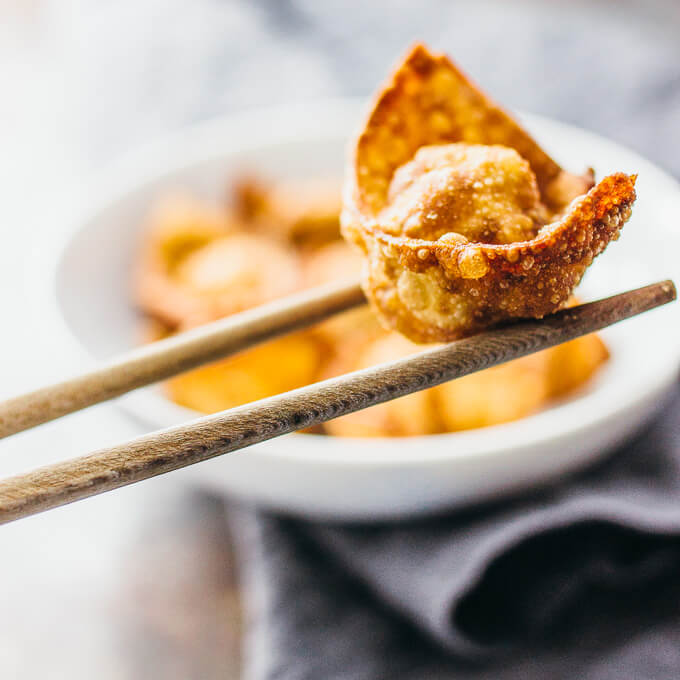 INGREDIENTS
25

wonton wrappers

4

ounces

cooked beef or chicken

shredded

canola oil

for frying
INSTRUCTIONS
Prepare a small bowl of water. Lay out a wonton wrapper. Add about 1 teaspoon of beef onto the wrapper. Dab a finger in the water and run your finger along the four sides of the wrapper until moist. Fold the wrapper in half so that it forms a rectangle, pressing down to seal the sides. Add water to the two folded corners and pull them together, sealing by pressing the corners together. Repeat for all other wrappers.

Heat a small pot 1 inch deep with oil. When the temperature reaches 350 F, add the wontons in batches and cook until golden, about 30 seconds, flipping them once. Drain on a paper towel.

Combine all dip ingredients in a bowl and mix together. Serve the dip with the fried wontons.
NUTRITION
564 kcal/serving

PHOTOS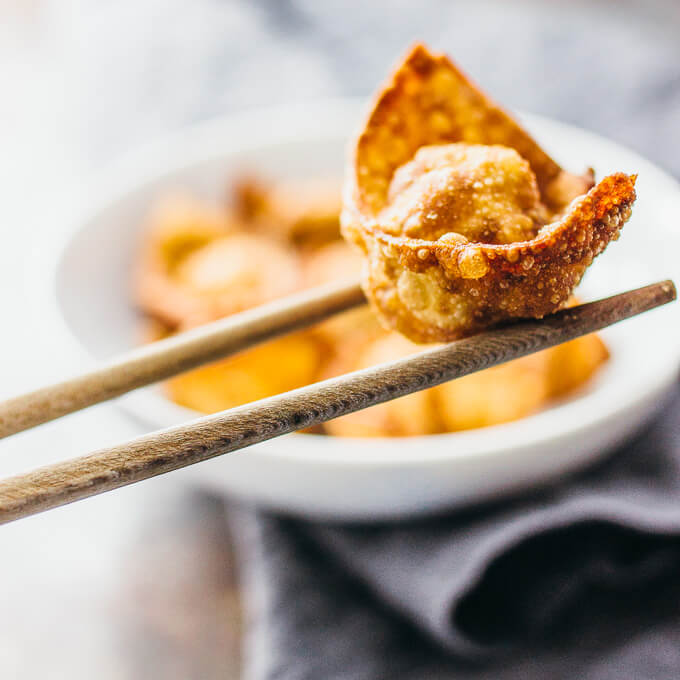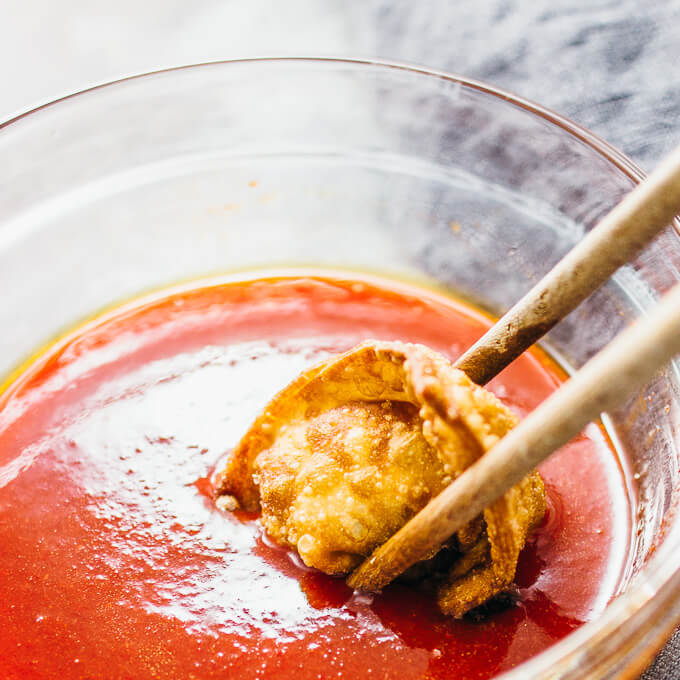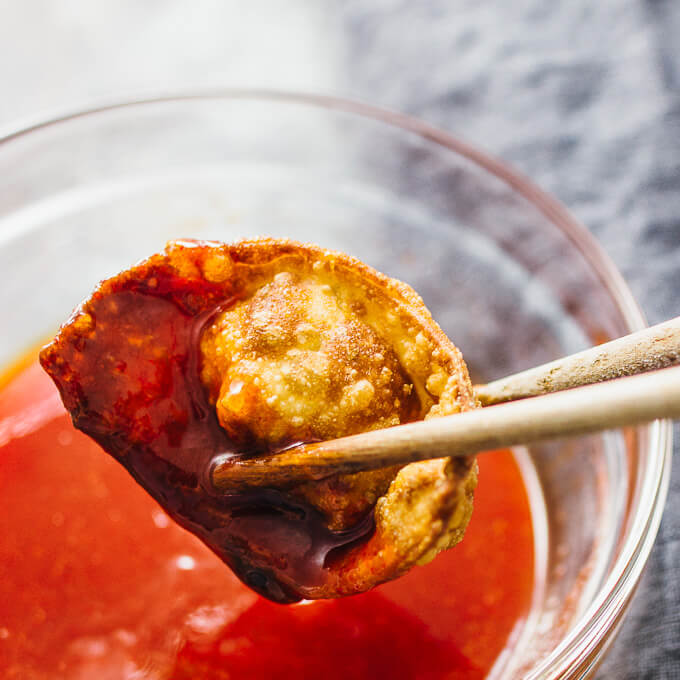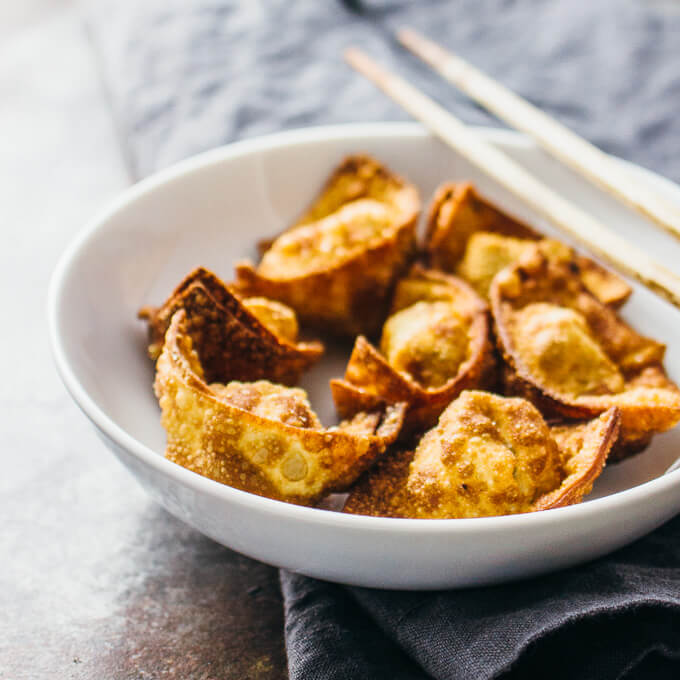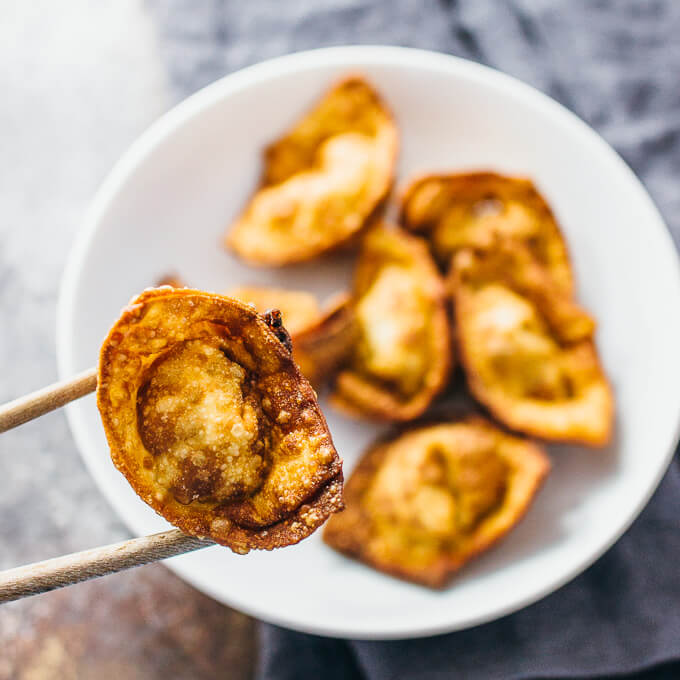 NOTES & TIPS

These wonton wrappers can be found in your local supermarket's refrigerated section near the tofu. They are very thin and can dry out quickly, so make sure that you store them tightly covered until right before wrapping.