Summary:
Enjoy these mini hasselback potatoes with cheese that are loaded with parmesan crumbles, herbs, cayenne, and butter.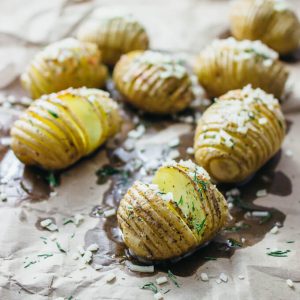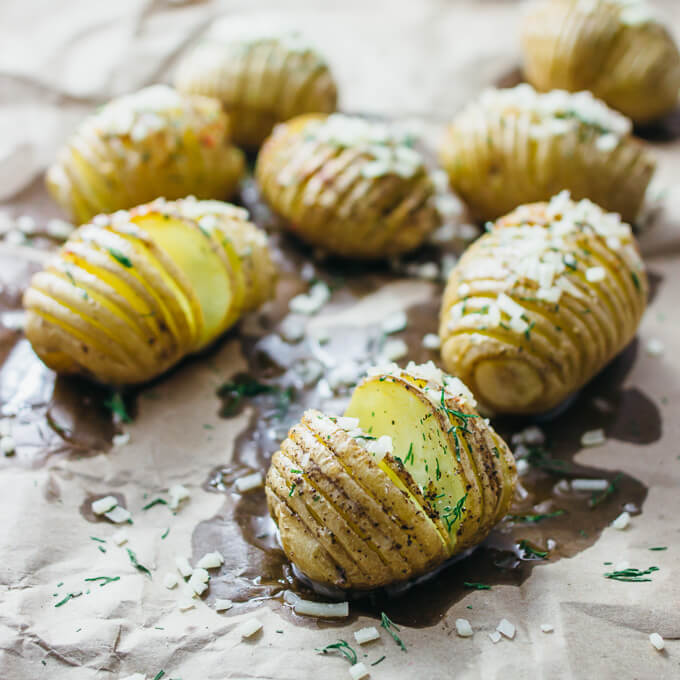 INGREDIENTS
1.5

pounds

baby yellow potatoes

about 13 potatoes that are 1-2 inches in diameter
For seasoning prior to baking:
3

tablespoons

butter

melted

1/4

teaspoon

salt

1/4

teaspoon

pepper

1/8

teaspoon

cayenne
For seasoning after baking:
INSTRUCTIONS
For each potato, make 1/8-inch thick slices. Place a chopstick next to the potato, using it as a stopper, so that you don't cut all the way through the potato.

Place the potatoes on a greased foil-lined baking tray. Distribute over the potatoes: melted butter (easiest using a

brush

, salt, pepper, and cayenne.

Bake at 400 F until the potatoes are tender, about 30 to 40 minutes. Remove the potatoes from the oven and apply more melted butter. Sprinkle dill and parmesan cheese over the potatoes. Serve immediately.
NUTRITION
276 kcal/serving

PHOTOS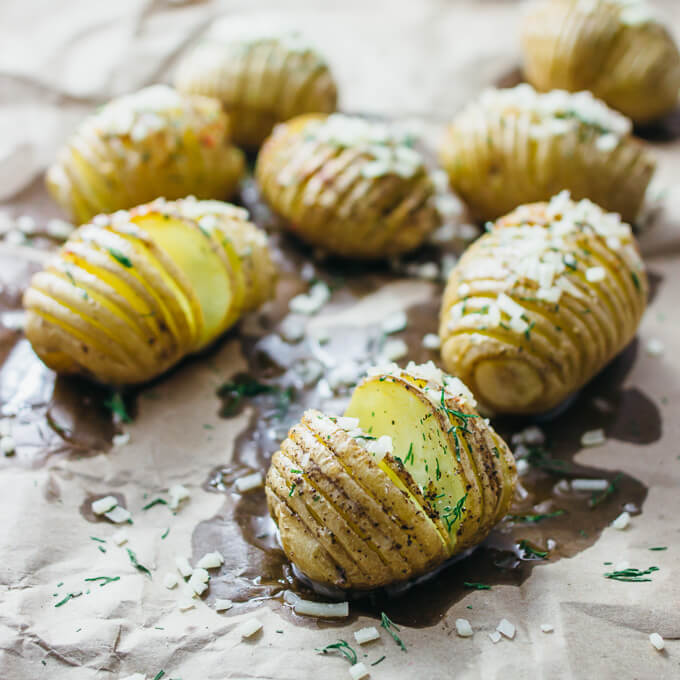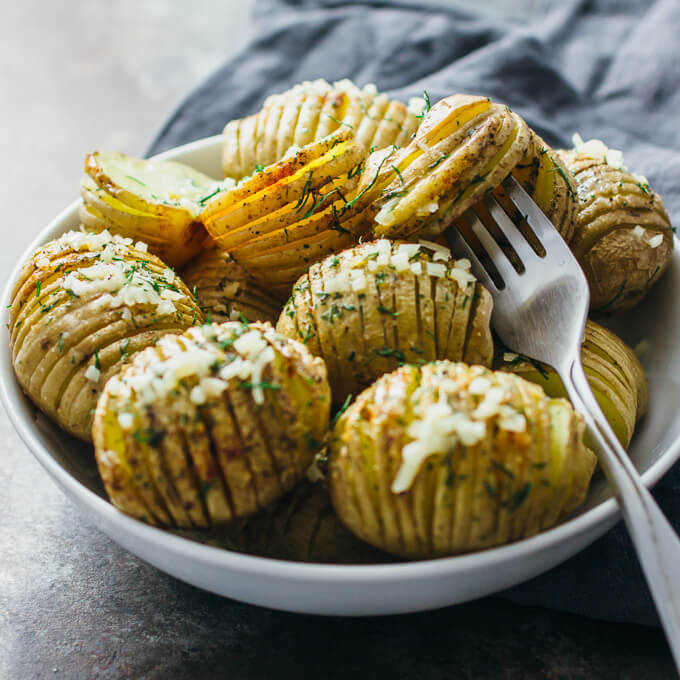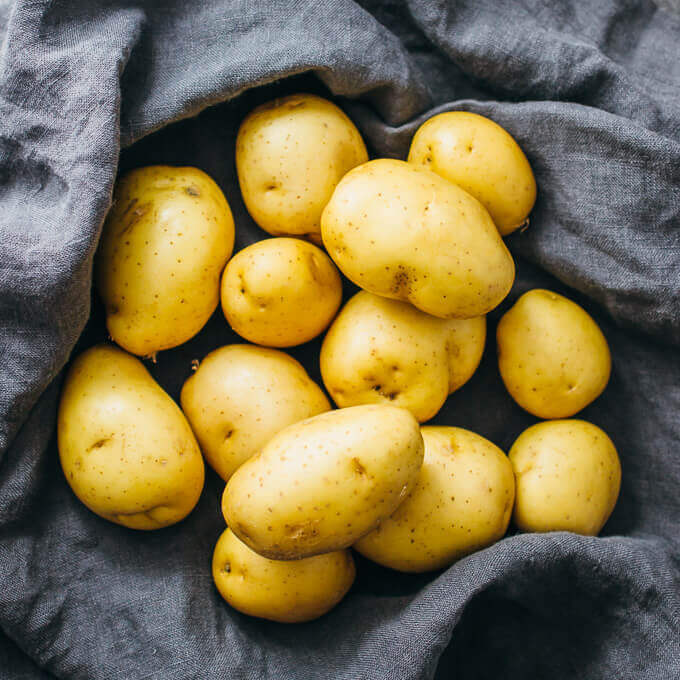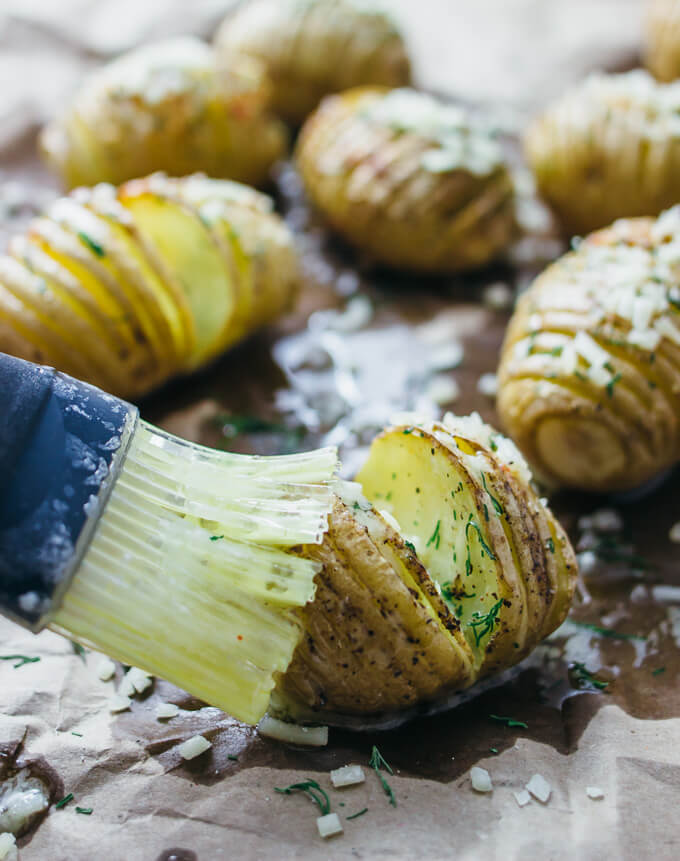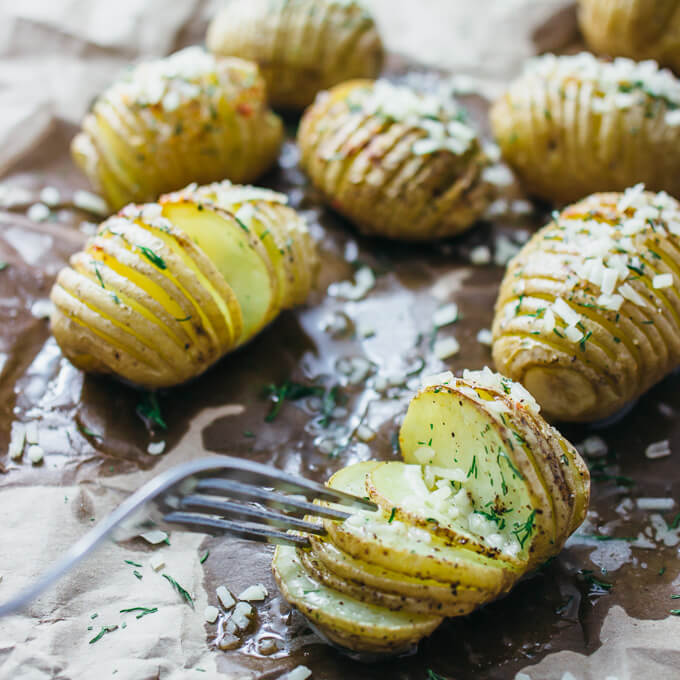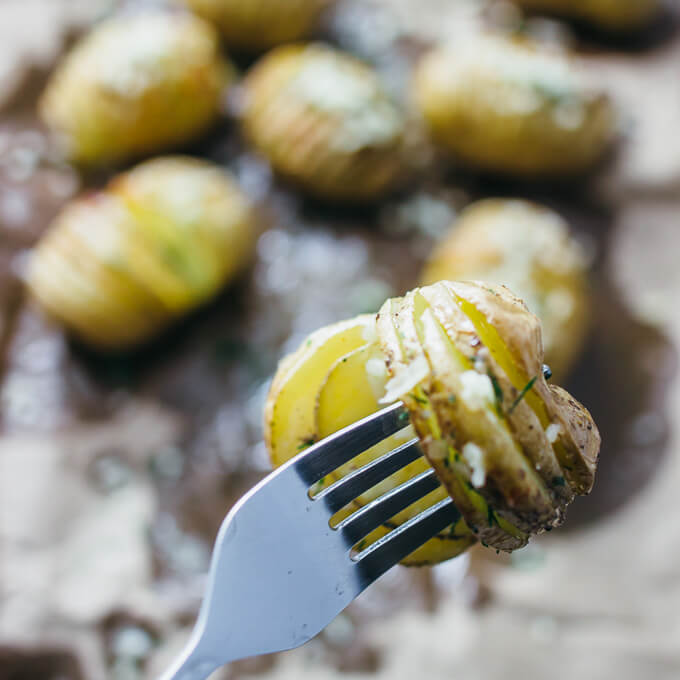 NOTES & TIPS

Some history: Hasselback potatoes originated in Stockholm in the 1700s, where there is a hotel and restaurant called Scandic Hasselbacken.