Summary:
Use up your Thanksgiving leftovers with this crispy skillet sandwich loaded with leftover turkey, cranberry sauce, and mashed avocado.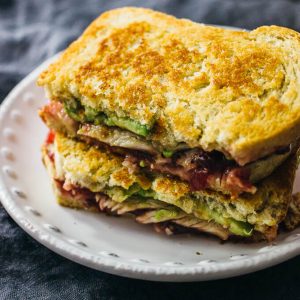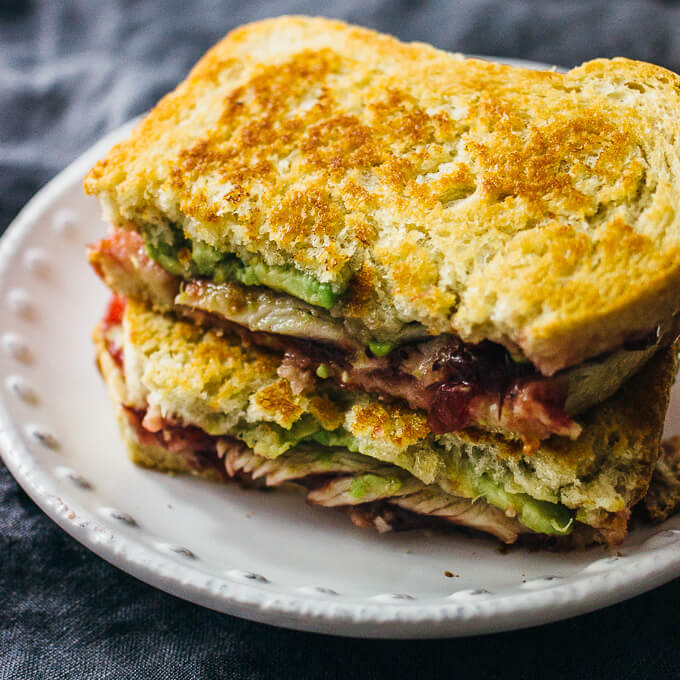 Leftover turkey and cranberry sandwich
INGREDIENTS
2

slices

leftover roasted turkey

or enough to cover the bread

1/2

cup

cranberry sauce

1

avocado

peeled and pitted

4

slices

white bread

2

tablespoons

butter

room temperature

1/4

teaspoon

salt

1/4

teaspoon

pepper
INSTRUCTIONS
Mash the avocado to a chunky consistency in a bowl. Mix with salt and pepper. Set aside.

Spread 1/2 tablespoon of butter on one side of each bread slice.

For two of the bread slices, distribute and evenly spread the avocado mixture on the side without butter. Top with turkey slices. Lastly, spread the cranberry sauce on top. Place the remaining bread slices on top to form sandwiches, with the buttered side facing outward.

Heat a pan over medium-low heat for a few minutes. Toast the sandwiches on each side until the bread is golden-brown, 3-6 minutes per side. Check that the turkey is heated through.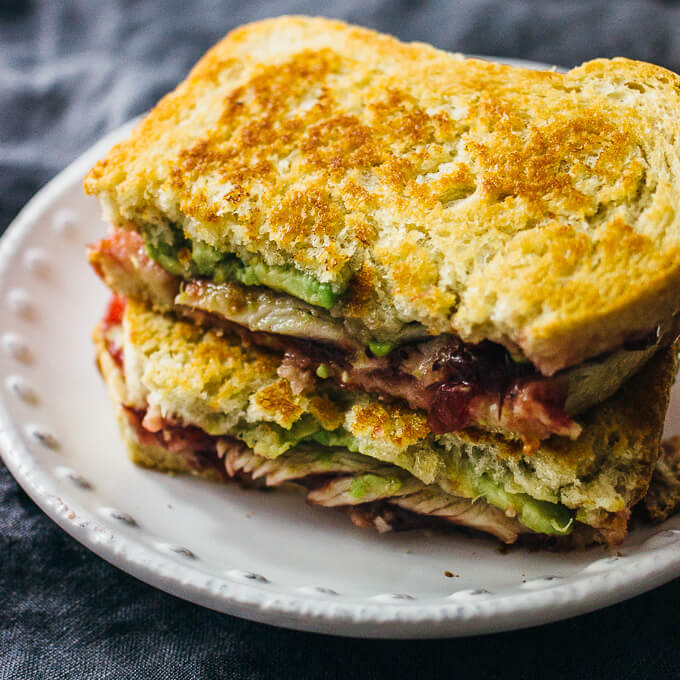 I hope you all had a wonderful Thanksgiving yesterday. Now you're probably wondering, how am I supposed to eat up all of those leftovers? Enter the leftover turkey and cranberry sauce sandwich. I can't think of a better way to enjoy your leftovers than this sandwich — the slices of roasted turkey go amazingly well with the sweet cranberry sauce and chunky mashed avocado. This is one of those dishes that'll make you actually look forward to eating your Thanksgiving leftovers, as opposed to feeling like you're just eating the same Thanksgiving dinner meal again and again until it's finally purged from your refrigerator.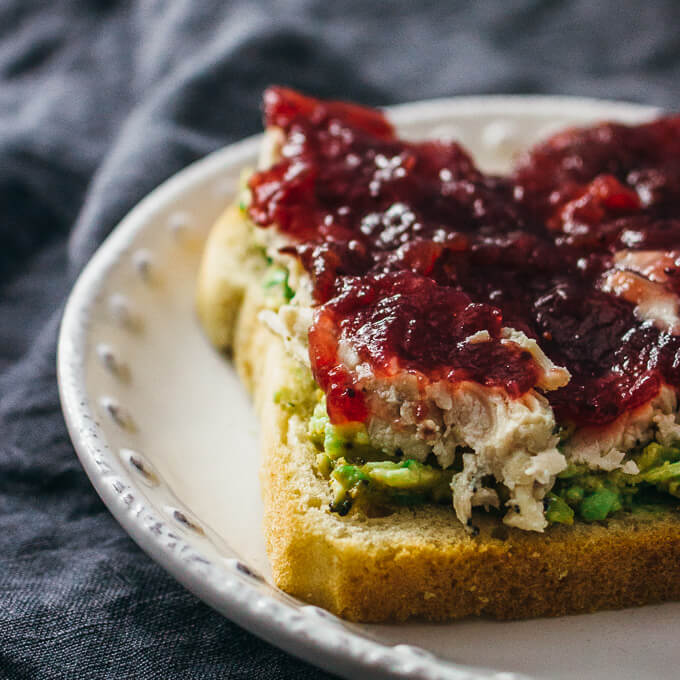 There are only three filling ingredients in this leftovers sandwich — turkey, cranberry sauce, and avocado — needed for you to make this amazing medley of flavors here. There's no need to add any cheese like you might in a typical sandwich. Credit for these ingredients goes to Mr. Savory Tooth; he once ate a sandwich like this in a gourmet cafe and promptly fell in love with it. He's also been eating similar leftover turkey sandwiches for years.
The bread needs to be super crispy, so I do my usual trick of slathering the sandwich with butter on the outside and pan-searing it on a skillet until both sides are perfectly crispy. By toasting the sandwich on a skillet, not only does the bread get crispy but the turkey also gets heated through.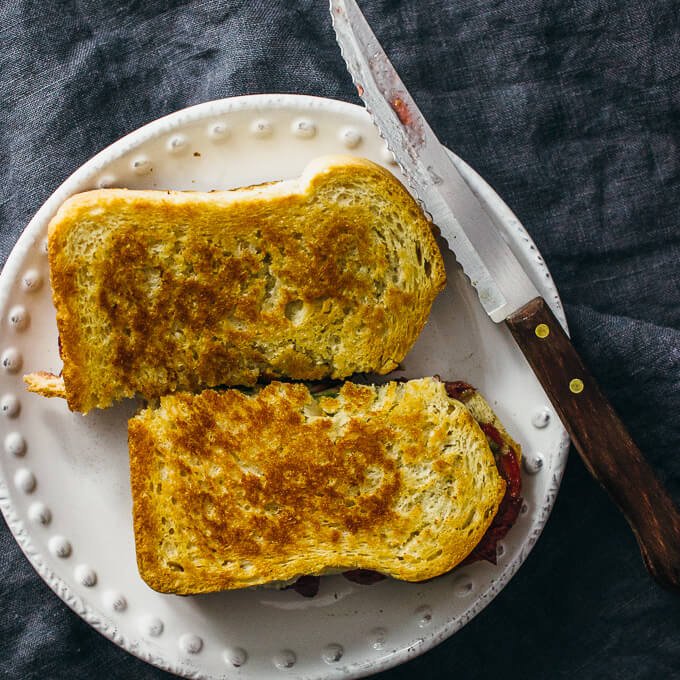 Three other things that I love about this recipe:
It's a fast recipe that cooks in under 15 minutes.
Only one pan is needed. You won't have many dishes to wash later.
This recipe is versatile and you can easily incorporate any other leftover Thanksgiving ingredients you may have.
I hope you enjoy this recipe and the rest of your Thanksgiving holiday weekend!