Summary:
Here's a delicious 15-minute pesto pasta salad to bring to your next event. It's easy to throw together with only 5 ingredients in this recipe: pasta, pesto, sun-dried tomatoes, parmesan cheese, and sunflower seeds. As it's a cold dish, it's great to bring to summer potlucks.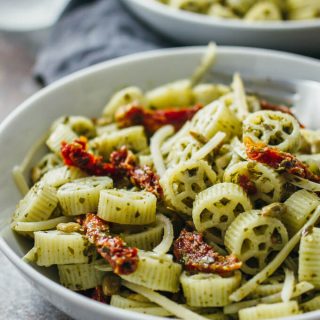 INSTRUCTIONS
Cook pasta according to package instructions. Drain in a colander and rinse for a few minutes under cold water until the pasta cools.

In a large mixing bowl, combine all of the ingredients. Toss. Refrigerate until ready to serve.
NUTRITION
514 kcal/serving

PHOTOS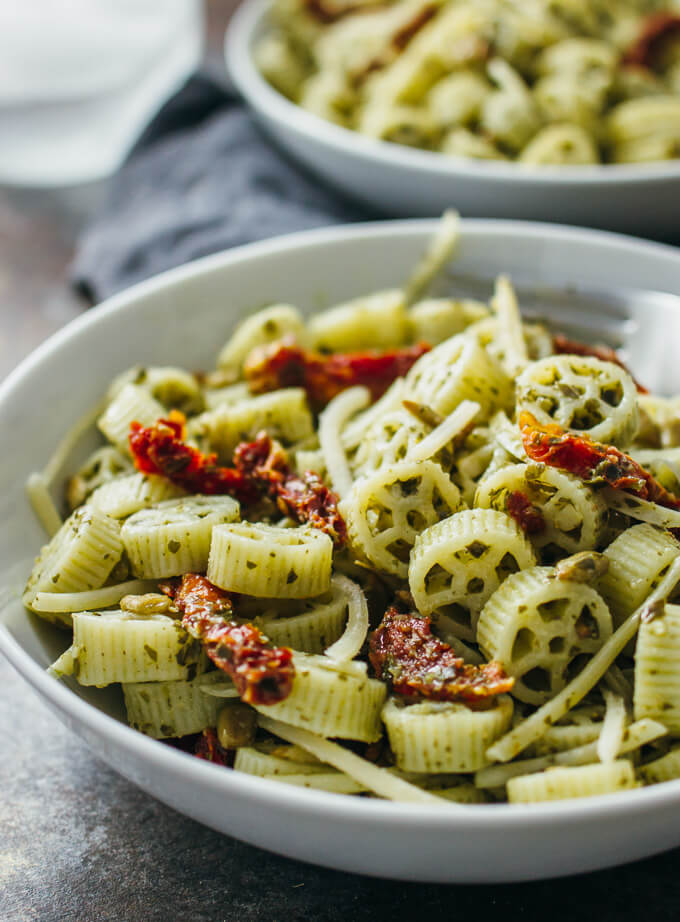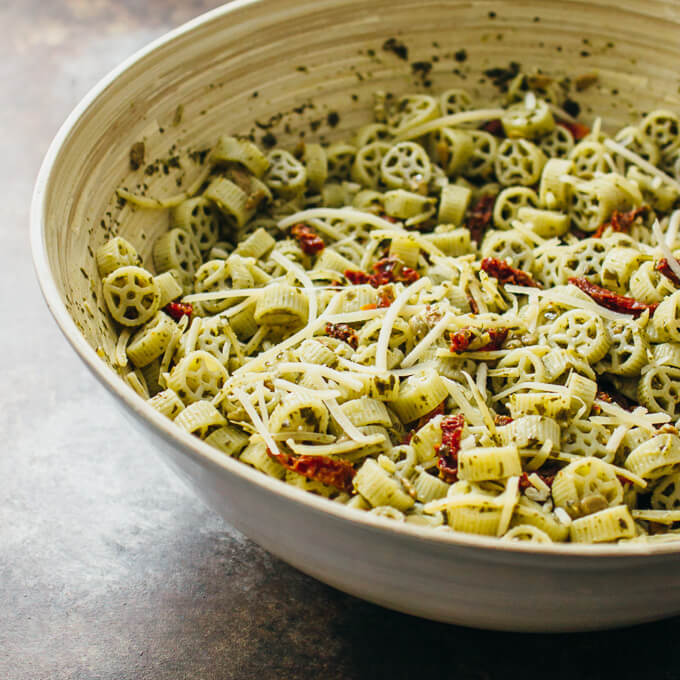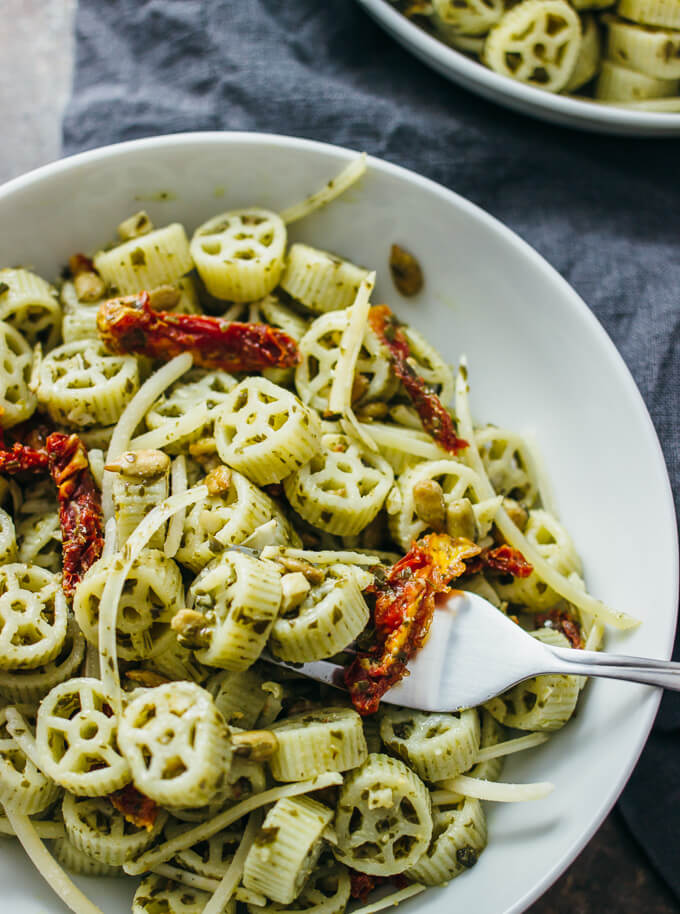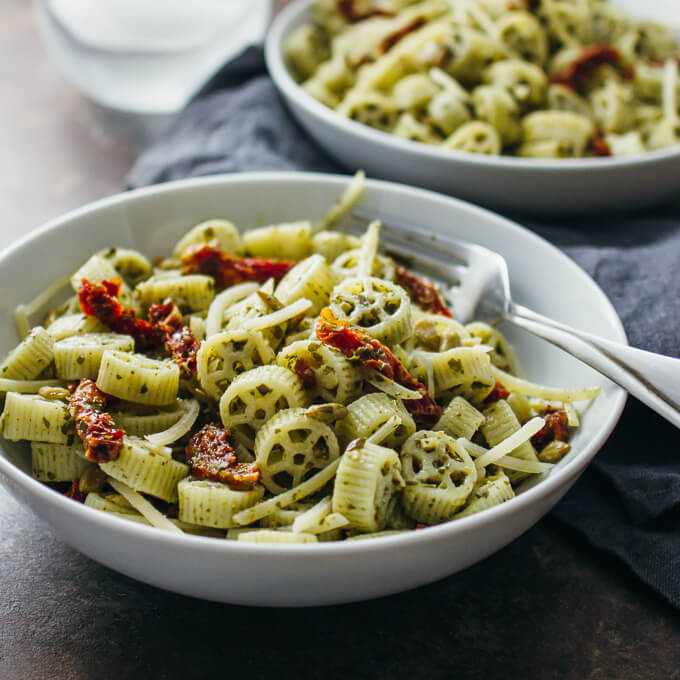 NOTES & TIPS

You have a couple of options for the pesto. You can buy basil pesto in the cold case at the grocery store, and they are also sold in shelf-stable jars. If you don't already have pesto and want to make your own, you should try my broccoli pesto recipe.