Summary:
Slice into this comforting quiche lorraine, filled with crispy crumbled bacon, sliced tomatoes, eggs, and pepper jack cheese.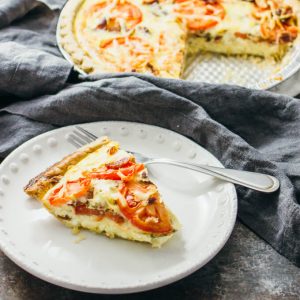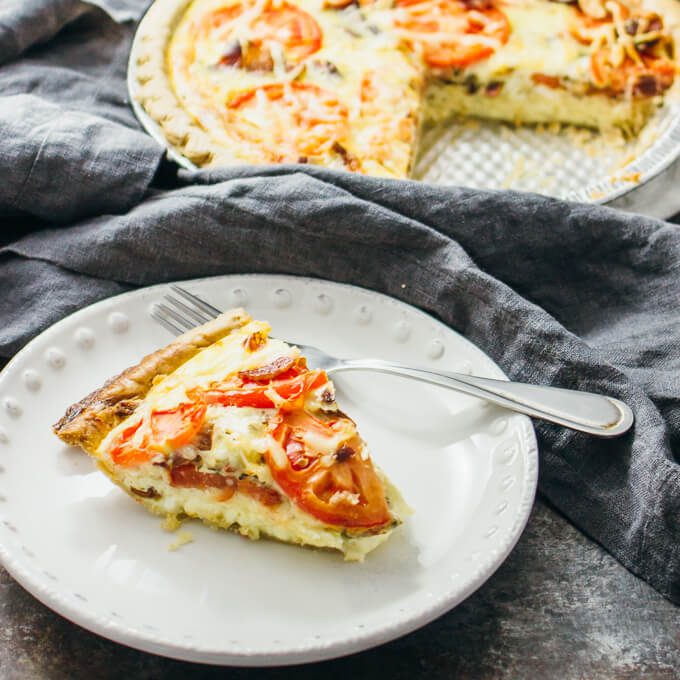 INGREDIENTS
9-

inch

deep dish pastry shell

4

strips

bacon

2

roma tomatoes

sliced

3

eggs

5

ounce

can evaporated milk

about 2/3 cup

1/2

pound

pepper jack cheese

shredded

2

tablespoons

parmesan cheese

shredded

1

teaspoon

dry minced onion

1

teaspoon

dried basil

1/4

teaspoon

pepper
INSTRUCTIONS
Bake the pastry shell for 5 minutes at 350 F. Prick the shell a few times with a fork before baking. You can bake the frozen shell — no need to thaw.

Cook the bacon strips in a pan over medium-low heat until very crispy, about 15 minutes. Let cool on a paper towel, and then crumble the bacon.

Scatter about two-thirds of the shredded pepper jack cheese over the pastry shell.

Add half of the sliced tomatoes, half of the crumbled bacon, minced onion, and basil over the pie.

Scatter remaining pepper jack cheese over the pie.

Beat eggs, milk and pepper together. Pour over the pie.

Decorate the top of the pie with the remainder of the sliced tomatoes and crumbled bacon. Sprinkle parmesan cheese on top.

Bake the pie at 350 F for about 50 minutes or until it starts to brown. Let cool for 30 minutes before cutting into it.
NUTRITION
472 kcal/serving

PHOTOS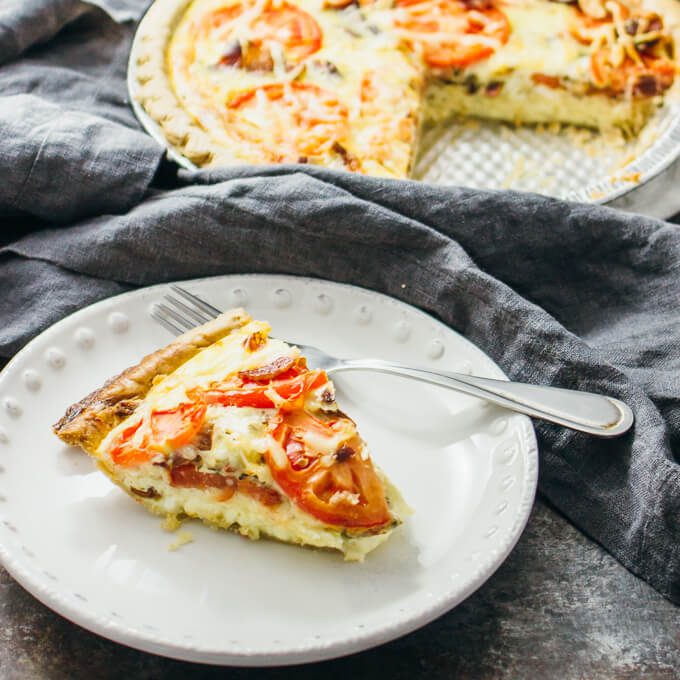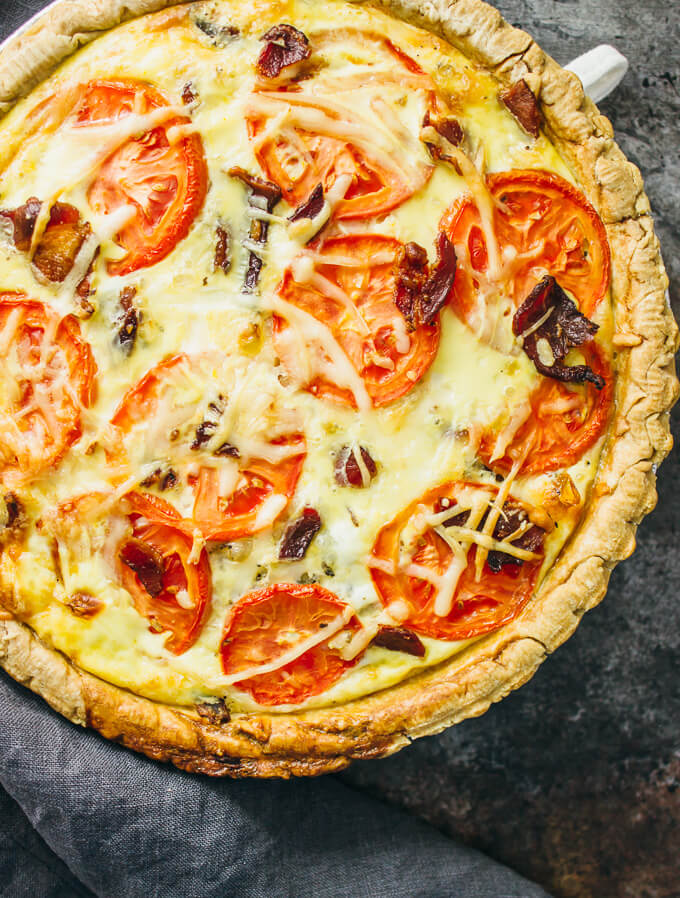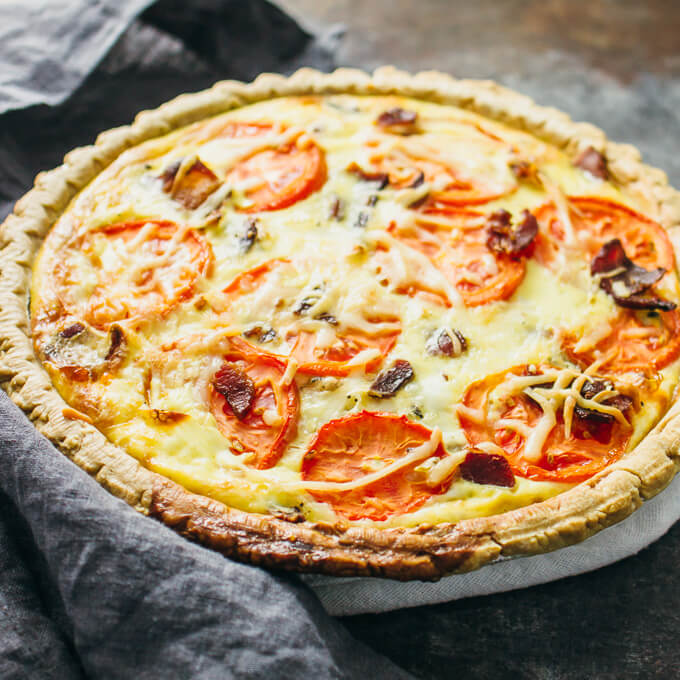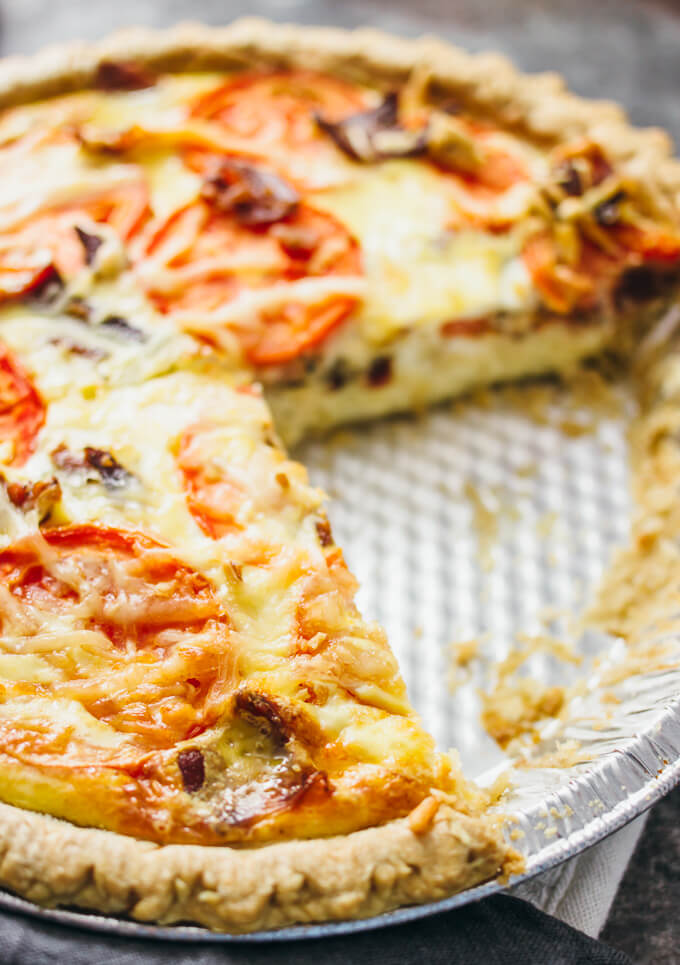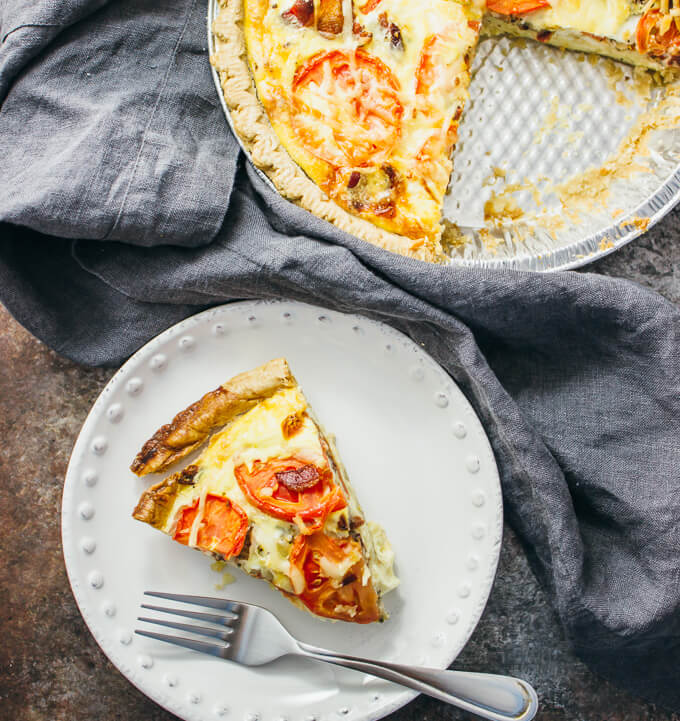 NOTES & TIPS

Let the quiche cool down (about 30 minutes) after baking so that it hardens a bit. Otherwise it'll be too soft and oozy when you slice into it, making it more difficult to cut neat slices.