Summary:
These crispy fried taquitos (rolled tacos) are stuffed with shredded beef and jalapeños, and served with guacamole and cheddar cheese.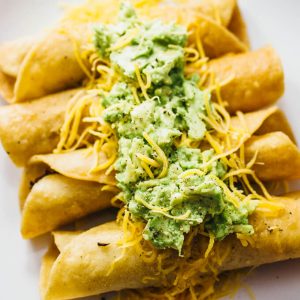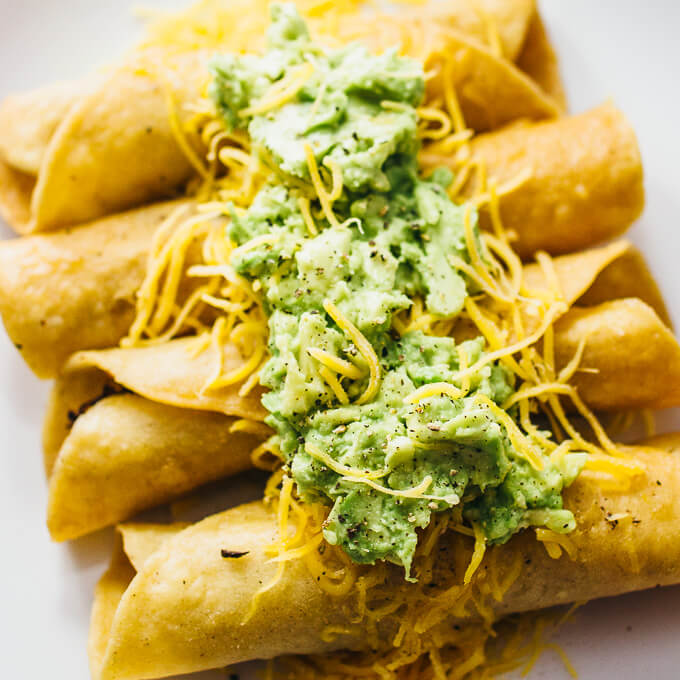 INGREDIENTS
1

dozen corn tortillas

1

pound

beef stew meat

cut in 1-2 inch chunks

1

cup

chopped tomatoes

2

jalapeños

chopped

1

teaspoon

salt

1

dozen toothpicks

canola oil

for frying
Optional, for serving:
shredded cheddar cheese

guacamole
INSTRUCTIONS
Add beef, tomatoes, jalapeños, and salt to the slow cooker. Cook on high for 4 hours. Use two forks to shred the beef. Stir to mix well.

Use a slotted spoon to transfer the shredded beef mixture to a large pan. Sear the beef over medium heat until any liquid has evaporated, about 5 minutes.

Working in batches of 4, run the tortillas under hot tap water for 10 seconds, stack them on a plate, cover with a wet paper towel, and microwave for 30 seconds. The corn tortillas should be warm enough to roll without breaking.

Distribute the beef filling among the tortillas. Tightly roll up each tortilla and secure with a toothpick.

Heat about 1/2 inch of canola oil to 350 F in a pan over medium heat. Working in batches, fry the taquitos until golden brown on both sides, about 3 minutes per side. Drain on a paper towel. Remove toothpicks.

Serve taquitos with optional toppings.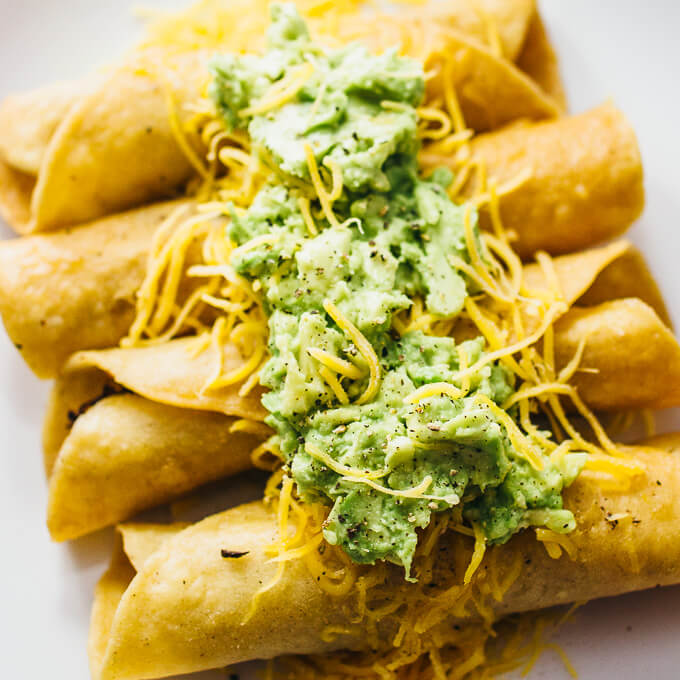 Today's recipe brings you all of the fried crunchy goodness that you crave. Taquitos, also known by its many aliases like tacos dorados and flautas, are rolled tacos stuffed with all sorts of tasty filling material like beef, chicken, and cheese. To make a taquito, you start with a small soft tortilla, add filling, roll up tightly, and fry until crispy. This is a ridiculously delicious dish, one that I would often order at Mexican eateries when I lived in Los Angeles. My taquitos would come with delicious toppings, such as copious amounts of salsa, guacamole, and cheese.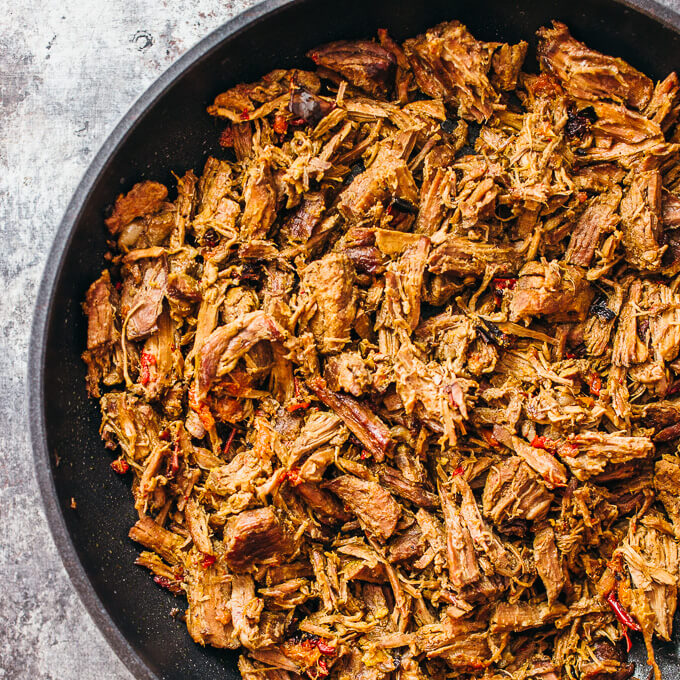 When I was pondering the kind of filling to use for this recipe, Mr. Savory Tooth immediately piped up and said that I should use shredded beef. It was one of those statements spoken with such conviction that I knew I had to try it out. And it did not disappoint. The shredded beef was crazy good with the fried shells, and I jazzed it up with chopped homegrown jalapeños and tomatoes. To get shreddable beef, I cooked beef stew meat chunks in a slow cooker, shredded using forks, and then quickly seared on a pan to remove any moisture. Delicious.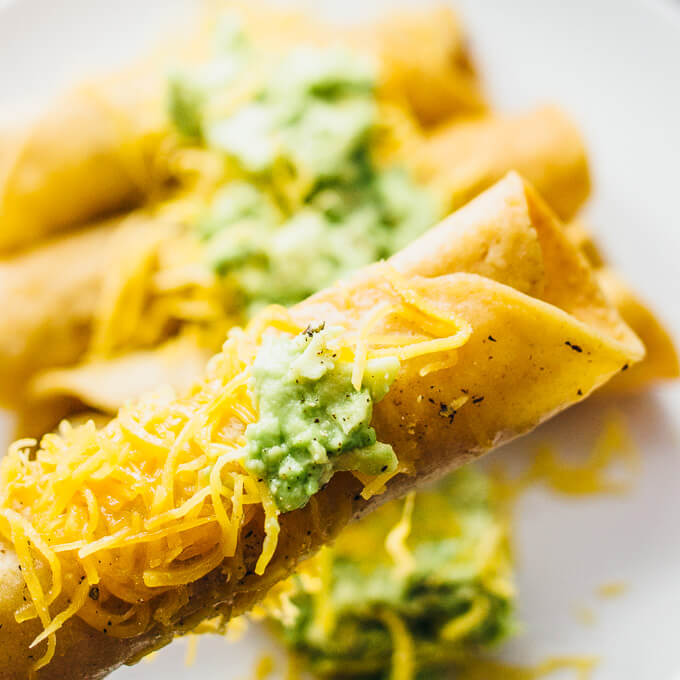 If you are new to making homemade taquitos, here are a few tips on technique:
The tortillas must be softened prior to rolling, otherwise they will certainly crack and break as you attempt to roll them. My recommended method is running the tortillas under hot tap water followed by microwaving under a moist paper towel. This will result in soft tortillas that can be rolled.
Don't overstuff the tortillas and make sure to roll them as tightly as possible. Use a toothpick to secure them, and keep the toothpick on until after frying.
While frying, add as many taquitos as possible, such that the taquitos lie in a single tight layer on your pan. The taquitos should be touching each other and sitting snugly on the frying pan. If you give them too much space, the taquitos may open up and the filling may slip out.