Summary:
Got some leftover cranberry sauce? This recipe shows you how to use it up to make these amazing cranberry sauce oatmeal bars with brown sugar — great for breakfast or dessert.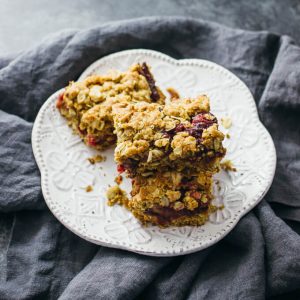 INSTRUCTIONS
Combine oats, flour, brown sugar, baking powder, baking soda, and salt in a large mixing bowl. Mix well and break up any clumps.

Add beaten eggs and melted butter to the bowl. Mix well until the eggs and butter are soaked up by the mixture.

Prepare a buttered 11 x 8.5 inch (2 quart) baking dish. Spread about 2/3 of the mixture along the bottom of the baking dish, pressing down flat. Then spread cranberry sauce as the middle layer. Lastly, spread the remaining 1/3 of the mixture as the top layer.

Bake at 350 F for 30 minutes. Let cool and cut into bars.
NUTRITION
225 kcal/serving

PHOTOS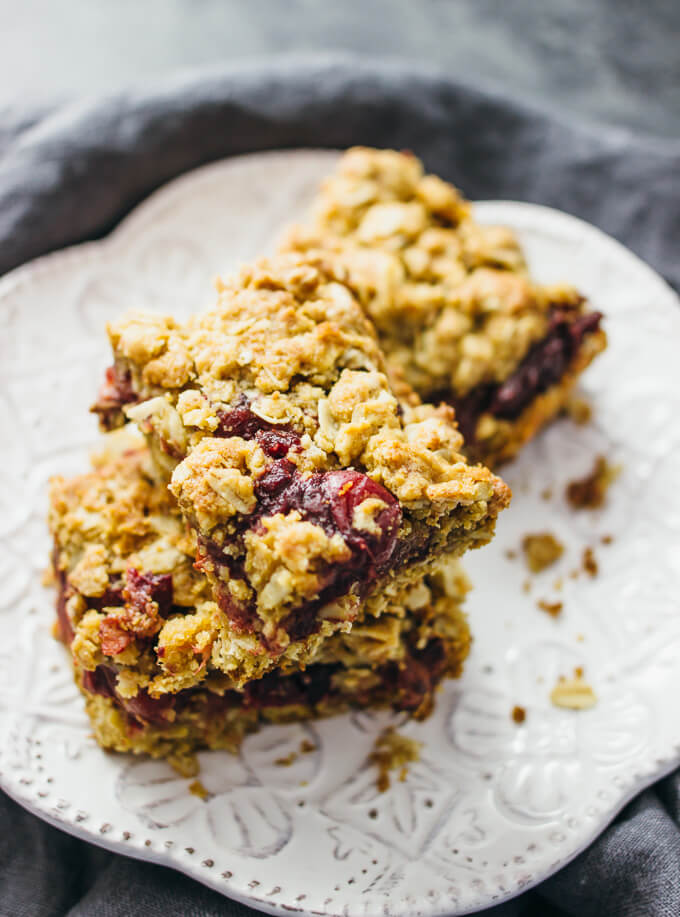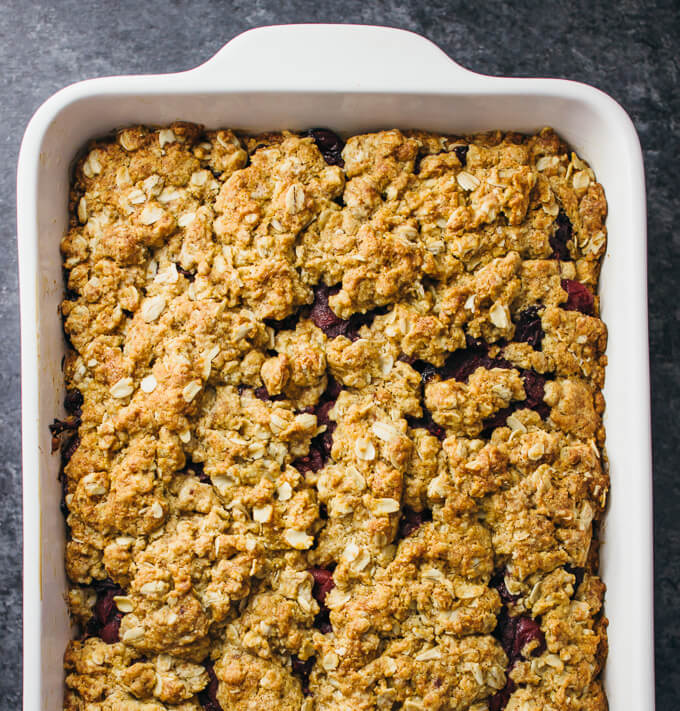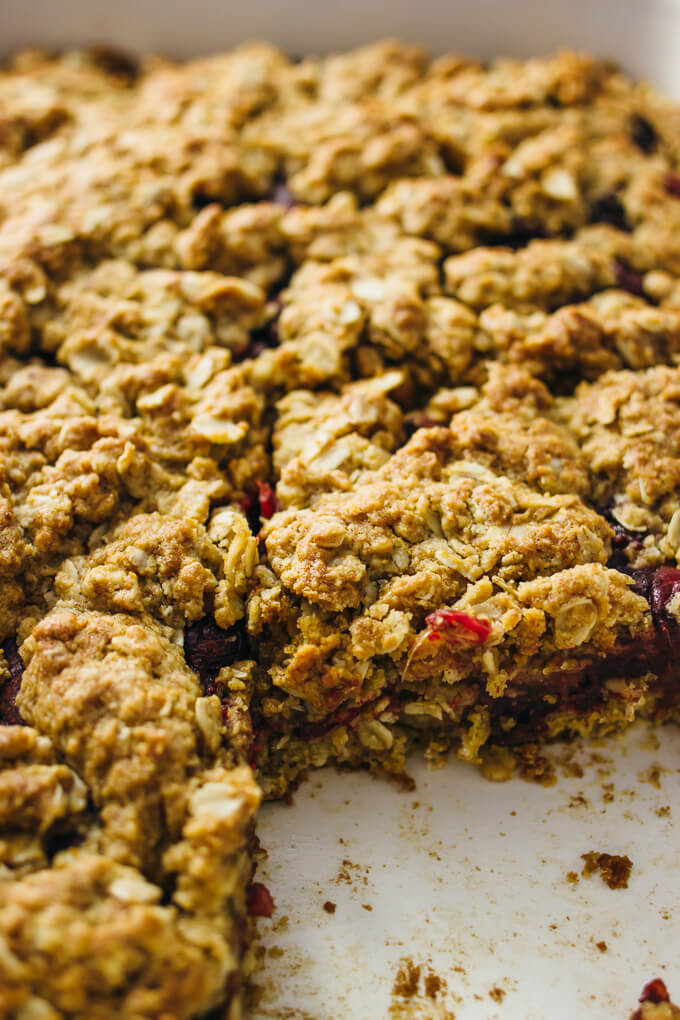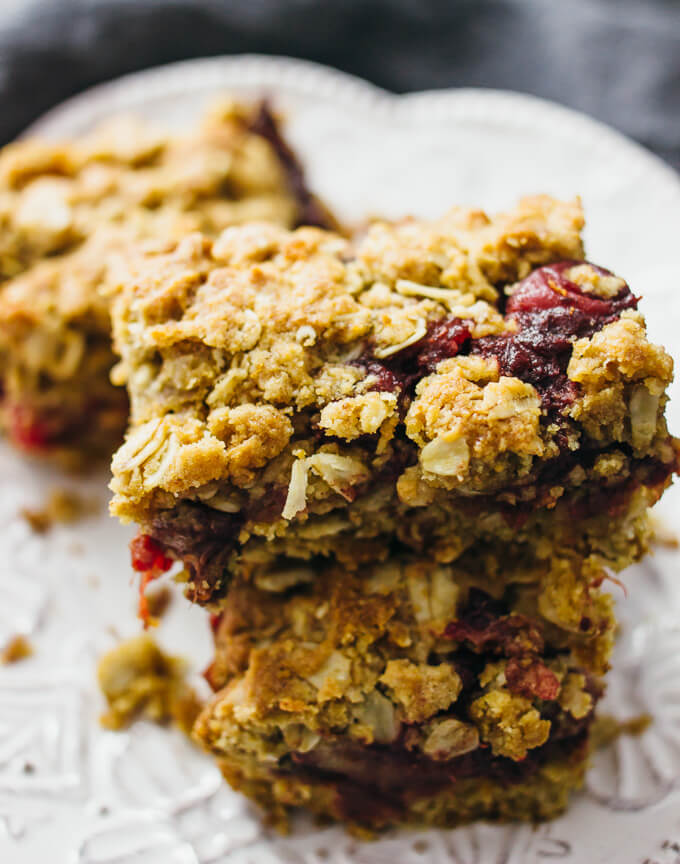 NOTES & TIPS

Having shared a delicious cranberry sauce recipe recently, I thought this post would be a great follow-up on how to use up leftover cranberry sauce. These cranberry sauce oatmeal bars taste exactly like how my ideal cranberry and oat dessert would taste: a little sweet but not too sweet (so that you can enjoy it for breakfast), very generous in the cranberry department, a bit crumbly, and a texture similar to homemade granola.