Summary:
Pork ribs with barbecue sauce and onions are one of the most delicious and simple dishes you can make with an Instant Pot.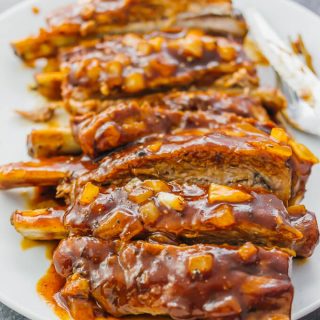 INGREDIENTS
1

rack pork ribs

2 pounds

1

cup

water

or minimum liquid amount for your pressure cooker

16

ounce

bottle barbecue sauce

or to taste

1/2

sweet onion

chopped
INSTRUCTIONS
Remove membrane from ribs.

Combine all dry seasonings in a small bowl and stir to mix well. Rub the spices onto the ribs.

Add minimum amount of water to the pressure cooker (1 cup for the Instant Pot). Place the steam rack inside. Add ribs on top of the steam rack.

Cook at high pressure for 20 minutes (up to 25 minutes for fall-off-the-bone meat), followed by natural release, about 20 minutes.

Transfer the ribs to a plate, cutting them into pieces for easier handling. Remove the steam rack and discard all liquid inside the pot.

Set the Instant Pot on the sauté setting. Add chopped onions, and place the ribs back into the pot. Drizzle barbecue sauce on top, stirring with the ribs and onions. Cook for about 5 minutes or until the sauce has thickened a bit, stirring occasionally.

Serve ribs and spoon barbecue sauce and onions on top.
NUTRITION
580 kcal/serving

PHOTOS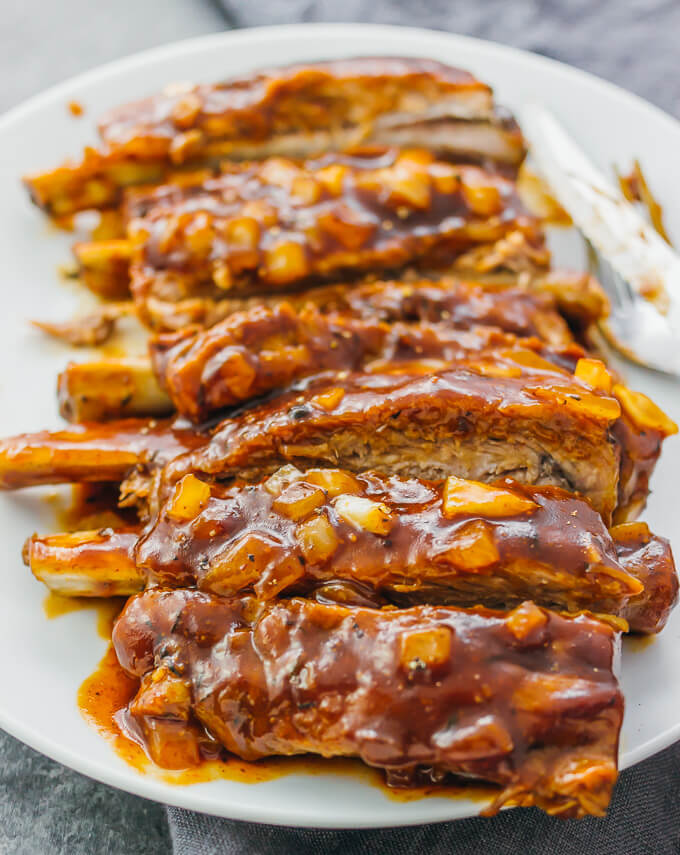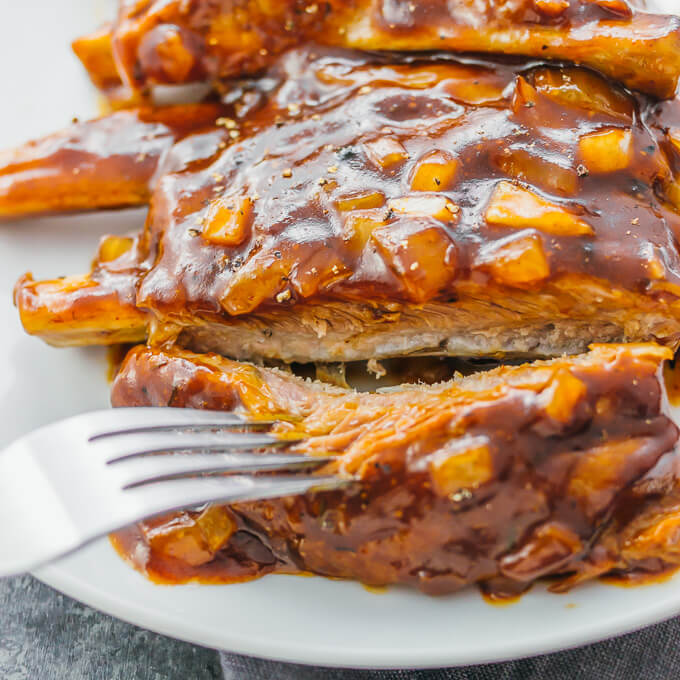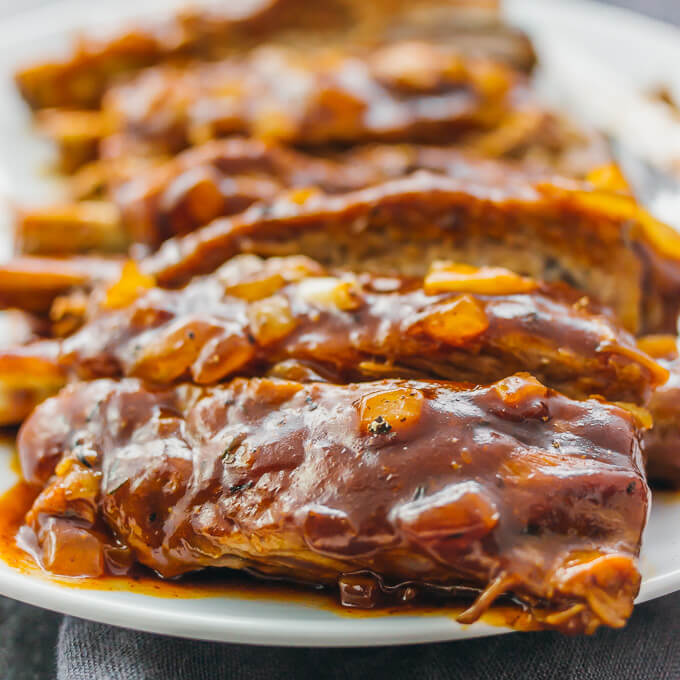 NOTES & TIPS

Slow Cooker. Don't have an Instant Pot? No worries — you can easily make this in the slow cooker, but it will take longer. Prepare the pork ribs in the same manner as above (remove the membrane and rub the ribs with dry spices), then add the ribs, chopped onions, and barbecue sauce to the slow cooker. Give it a good stir and then cook on high for 3 1/2 hours. You can call it a day and enjoy the ribs at that point, or you can transfer the ribs to a baking tray and bake for about 10 minutes until the sauce caramelizes a bit.
Homemade BBQ Sauce. If you're feeling ambitious, you can make your own homemade sauce by following this bbq sauce recipe.