Summary:
If you love the combination of olives, capers, and anchovies, you'll go crazy over these sun-dried tomato tapenade bagels for breakfast.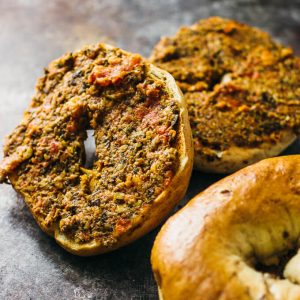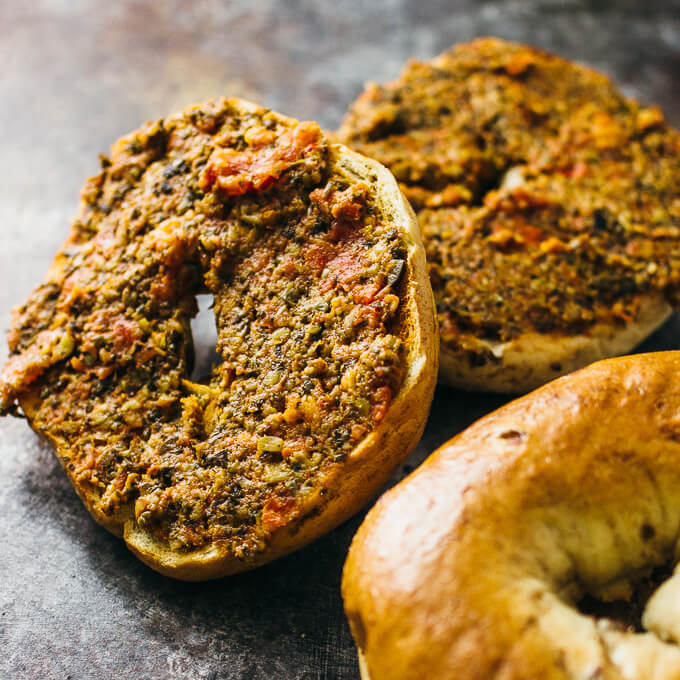 INGREDIENTS
5

bagels

halved and toasted

6

ounces

drained weight pitted green olives

4

ounces

drained weight pitted black olives

3

ounces

sun-dried tomatoes

2

cloves

garlic

minced

3

tablespoons

capers

3

tablespoons

olive oil

2

tablespoons

fresh lemon juice

1

tablespoon

dried basil
INSTRUCTIONS
Rehydrate the sun-dried tomatoes by soaking in boiling water until they soften, about 10 minutes.

Thoroughly rinse the olives or else they may taste bitter.

Add all ingredients except the bagels to a

food processor

. Process until the mixture becomes a coarse paste, about a minute, occasionally pausing to scrape down the sides of the food processor bowl.

Slather the tapenade on toasted bagels and serve.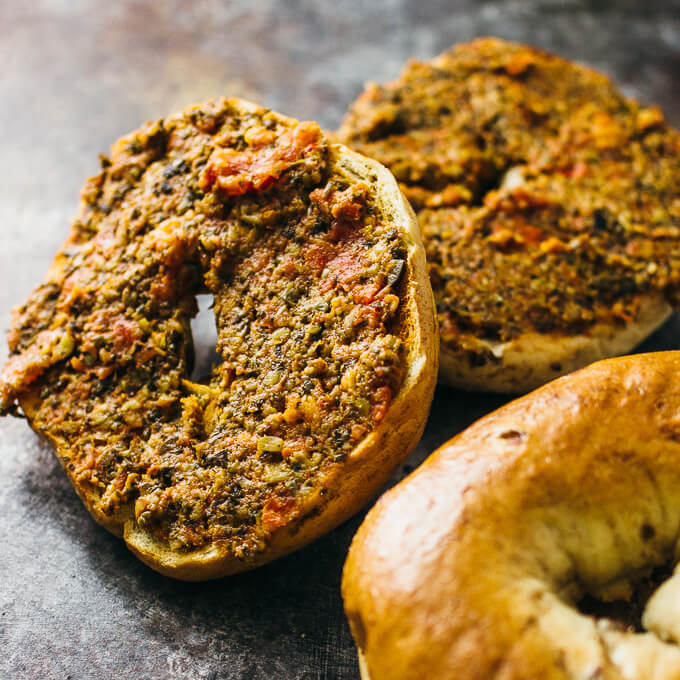 Tapenade is a coarse savory paste typically made from mixed olives, anchovy fillets, capers, garlic, lemon juice, and olive oil. These are literally Mr. Savory Tooth's favorite ingredients, so I knew it would be a winner in his book. Tapenade, like most spreads, is very versatile; you can use it as a spread on focaccia bread, a topping for crackers and crostini, a sandwich spread, or as a topping for fish. I chose to use tapenade as a bagel spread, which makes for a mouthwateringly delicious breakfast bagel or snack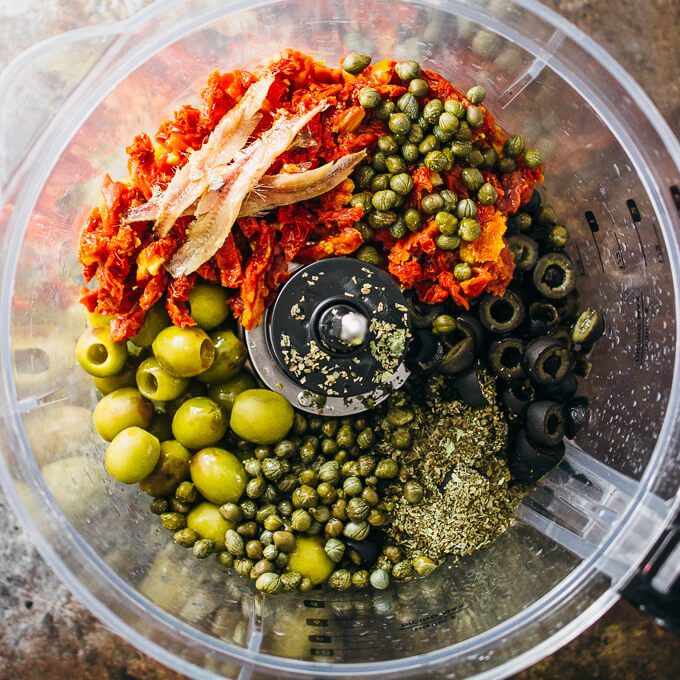 Tapenade was originally made via mortar and pestle back in the day, but nowadays you can just puree everything in a food processor. Super simple. You can tell that the resulting paste is going to abound with flavor by looking at the ingredients pictured above — capers, anchovies, green and black olives, basil, and more. I also added a sun-dried tomato twist by rehydrating store-bought sun-dried tomatoes and adding them to the mix here. The result is a richly flavorful and acidic spread that goes well with any toasted savory bagel.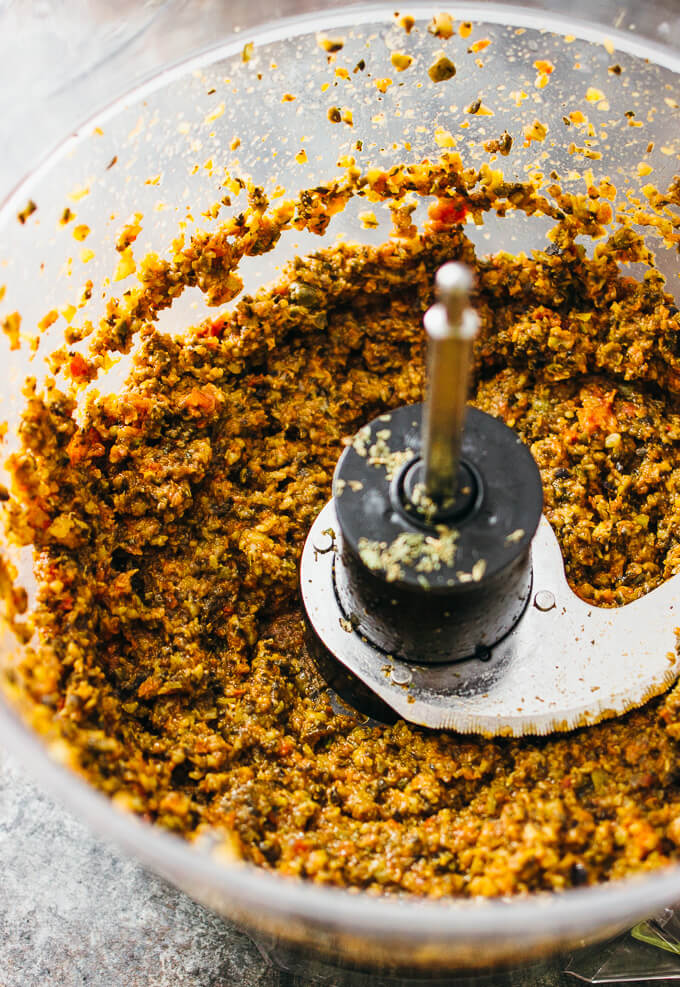 Tapenade keeps well in the refrigerator, so you can make a big batch on Sunday and have plenty left over to enhance your meals throughout the week. I used leftover tapenade to breathe new life to old crusty bread and the end result tasted even better than when the bread was freshly baked.