Summary:
This decadent 9-inch keto chocolate cake is made with coconut flour, topped with a dark ganache frosting. For more sugar-free and gluten-free sweets, visit Low Carb Dessert Recipes.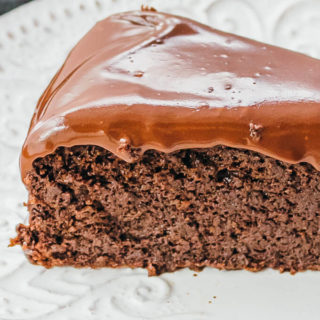 INSTRUCTIONS
Sift together coconut flour, cocoa powder, and baking powder over a bowl. Stir until well-mixed. Set aside.

In a large microwave-safe bowl, add baking chocolate and butter. Microwave until just melted in 30-second intervals, stirring in between.

Add sweetener, warm coffee, and vanilla to the chocolate mixture, whisking them in until dissolved.

Add eggs, vigorously whisking for a few minutes until smooth. Add coconut flour mixture, gradually whisking in until incorporated. Small lumps are ok.

Pour the batter into the prepared pan, spreading it out to the sides and smoothing the top. Let it rest for about 10 minutes while you preheat the oven to 300 F.

Bake at 300 F for 55 minutes or until an inserted toothpick in the center comes out clean with a few crumbs.

Let the cake cool in the pan for 30 minutes. While waiting, prepare the ganache in the next step.

In a bowl, add all ganache ingredients. Microwave until the chocolate is just melted in 30-second intervals, stirring in between. The texture should be very smooth. Refrigerate for 15 minutes or until the mixture has a spreadable consistency.

Slide a butter knife all around between the cake and the pan, and release the springform pan. Spread a thin layer of ganache on the top and down the sides of the cake. Cut into slices and serve.
NUTRITION
Makes 12 Servings
Amount Per Serving (1 slice):
| | |
| --- | --- |
| Calories 250 (76% from fat) | |
| Total Fat 21g | 32% |
| Saturated Fat 13g | 64% |
| Cholesterol 93mg | 31% |
| Sodium 90mg | 4% |
| Net Carb 3g | |
| Total Carb 8.5g | 3% |
| Dietary Fiber 5.5g | 21% |
| Sugars 1.5g | |
| Protein 6g | |

This cake has an intense chocolate flavor. The use of both baking chocolate and cocoa powder contributes to the rich taste, and the addition of a small amount of coffee enhances the chocolate flavor without overwhelming it.
The interior is very moist and soft, almost fudgey in texture, reminding me a bit of lava cakes. The frosting coating the top and sides of the cake is a dark ganache. This coconut flour cake tastes just like a regular cake made with wheat flour, and you won't be able to tell any difference.
This can serve as a birthday cake, although it's not as light and fluffy as a standard white cake, or any celebratory cake for a special occasion like Valentine's Day or an anniversary. The recipe is easy and straightforward enough that you might find yourself adding it to your regular dessert rotation.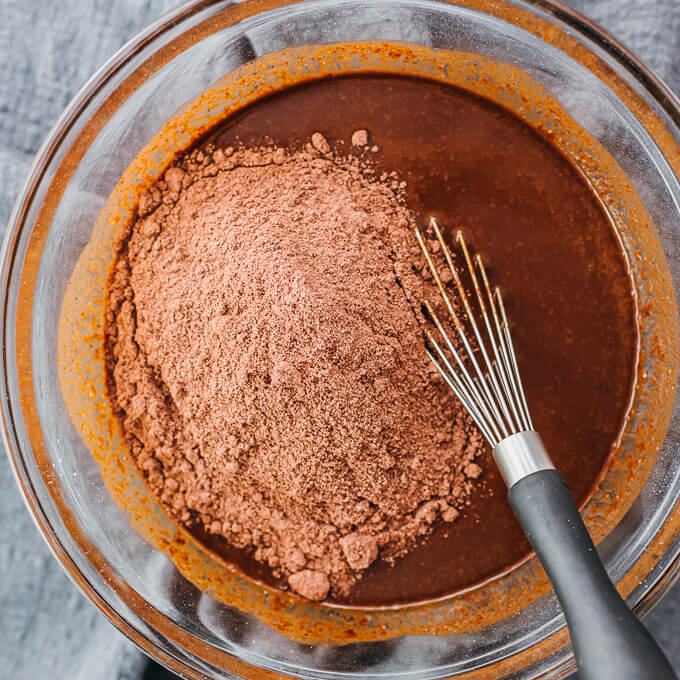 I use unsweetened cocoa powder by Hershey's called Special Dark, which is their dutch-process cocoa. For unsweetened baking chocolate, I use Bakers brand that is packaged in bars. I chop them up into small pieces, which makes them easy to melt.
For coconut flour, I use Bob's Red Mill because it's readily available at many U.S. supermarkets, but you can also find other brands on Amazon. Note that this can't be replaced by almond flour, which is considerably less absorbent and not a 1:1 substitution.
The confectioners version of swerve is used to sweeten the cake, and it measures the same as sugar. You can replace it with any other powdered sweetener that also measures like sugar, or calculate a weight-based conversion to ensure that you add the correct amount.
For all of these ingredients, I highly recommend that you measure them out by weight, not volume. In the recipe, I've provided the weight measurements in ounces along with rough volume estimates in cups and tablespoons. Weight measurements are more precise than volume, which can vary greatly depending on how you pack the ingredient in a measuring cup.
The addition of coffee enhances the chocolate taste. I use Starbucks Via Decaf Italian Roast, which is an instant coffee mix that I dissolve in hot water. Coffee is optional, and you can substitute with warm water if you prefer.

For equipment, you'll need a 9-inch springform pan with its bottom lined in parchment paper to avoid sticking. I also find it useful to use a wire whisk, especially when mixing in the eggs, as well as a sifter for the dry ingredients like coconut flour and cocoa powder. Toothpicks are helpful to determine when the cake is done baking. You might also want to use an icing spatula to apply the ganache.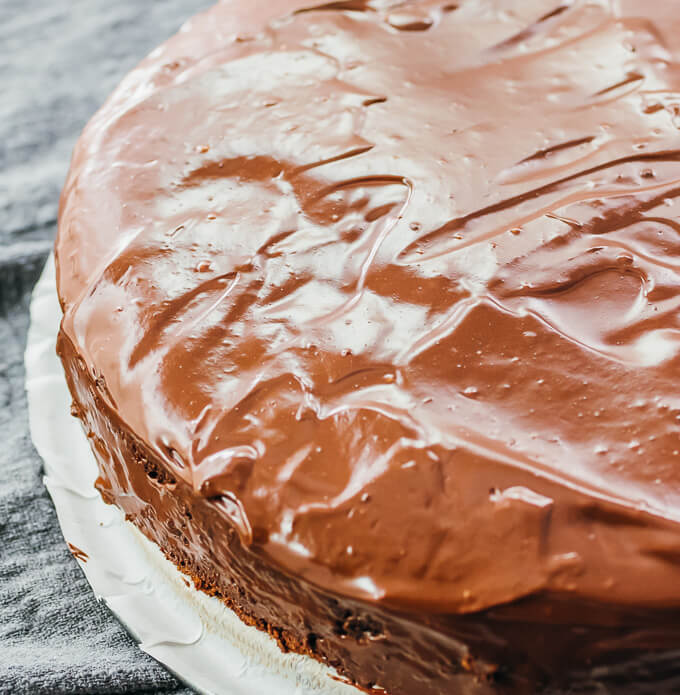 This chocolate cake is best when served warm. Leftovers can be covered and stored in the refrigerator. When ready to eat, you can serve them cold, or preferably reheated. To reheat, place a slice of chocolate cake in a cold oven and preheat to 350 F. Once it comes to temperature, turn off the oven and take out the heated slice to serve. Leftovers are best when eaten within a few days.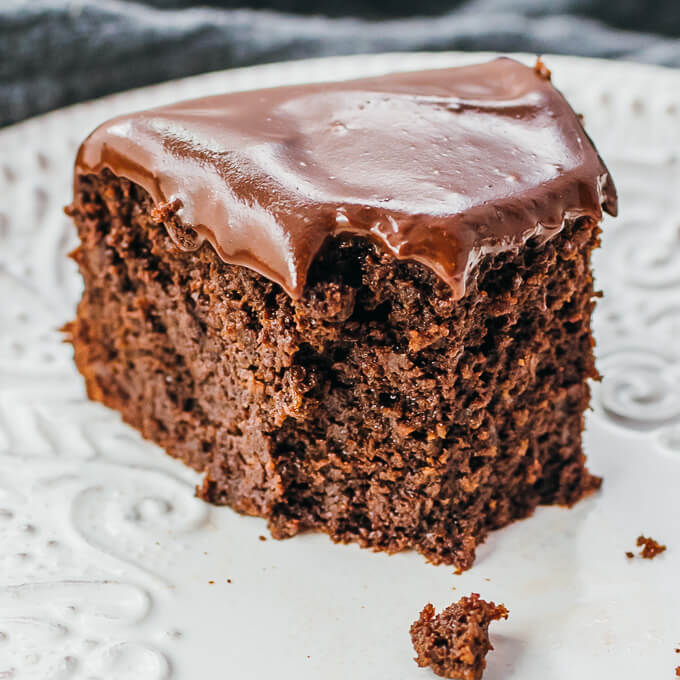 More Keto Dessert Recipes