Summary:
This carrot smoothie is packed with tropical fruits like pineapples, mangoes, and bananas. Enjoy this brightly colored, refreshing drink for breakfast or pre-workout.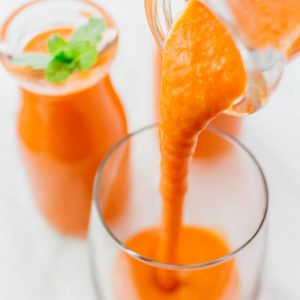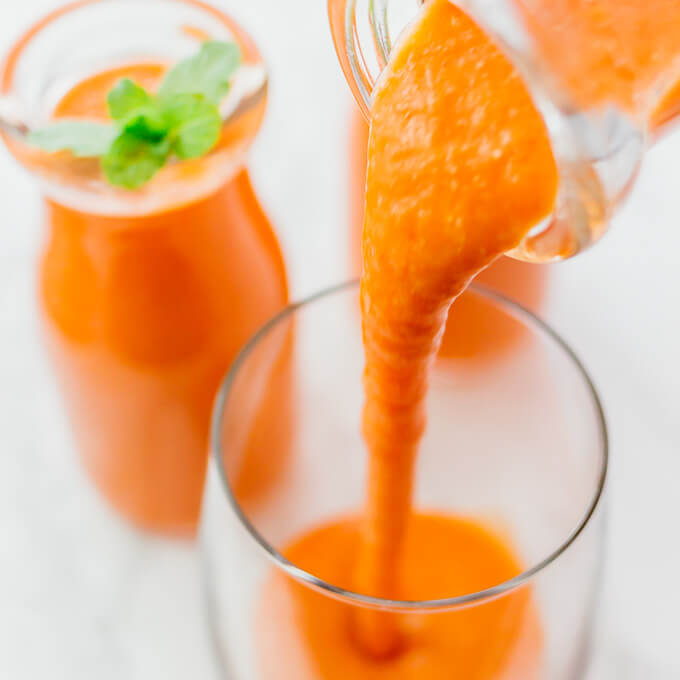 INGREDIENTS
INSTRUCTIONS
Assemble: Add all ingredients to blender container. If using Nutribullet or other personal blender, divide ingredients evenly among 2 blender cups. If making ahead of time, cover and refrigerate (Note 4).

Blend: Blend until smooth. If too thick, blend in more water until desired consistency is reached. Serve immediately (Note 5).
NUTRITION
Makes 2 Servings
Amount Per Serving (1 smoothie):
| | |
| --- | --- |
| Calories 220 (6% from fat) |   |
| Total Fat 2g | 2% |
|    Saturated Fat 0g | 1% |
| Cholesterol 0mg | 0% |
| Sodium 100mg | 4% |
| Net Carb 43.5g |   |
| Total Carb 52.5g | 18% |
|    Dietary Fiber 9g | 36% |
|    Sugars 30g |   |
| Protein 4g |   |
PHOTOS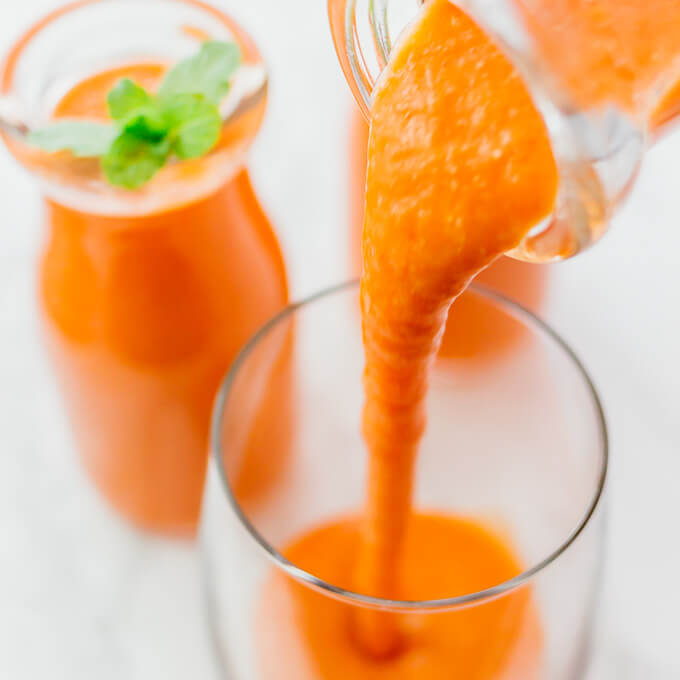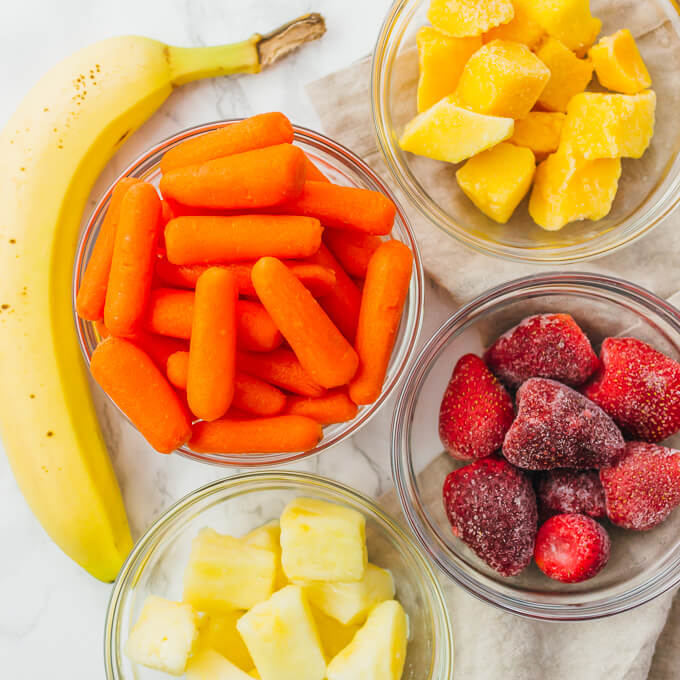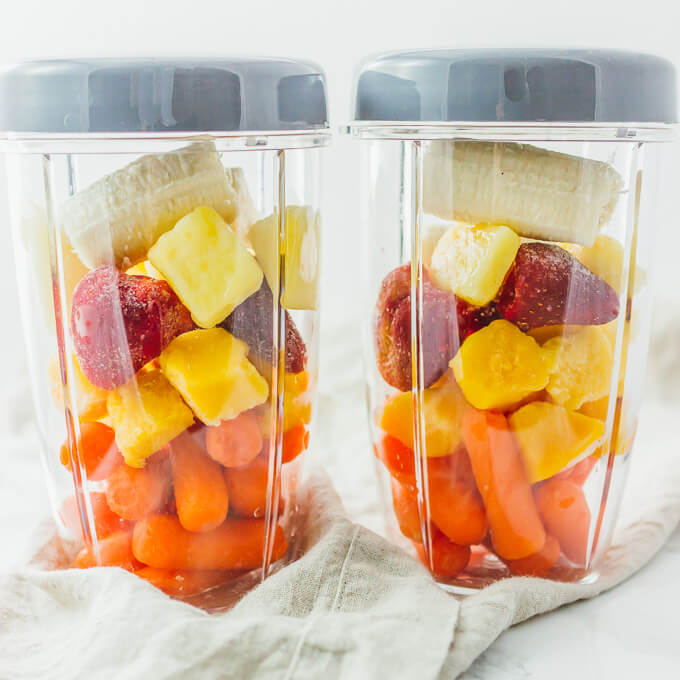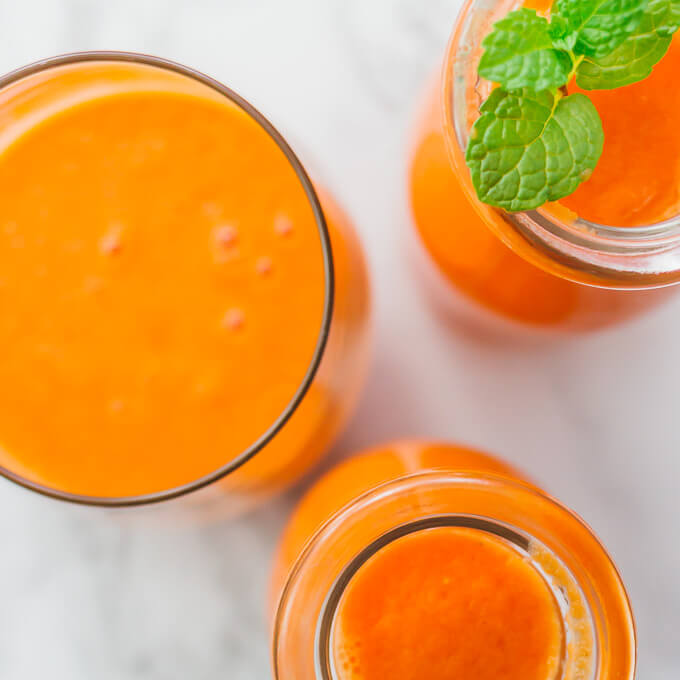 NOTES & TIPS
(1) Carrots. 10 ounces refers to weight, equivalent to about 2 cups of baby-cut carrots. Carrots are blended raw and should not be cooked.
(2) Mango / Pineapple / Strawberries. 4 ounces refers to weight, equivalent to about 2/3 cup.
(3) Oats. I use Quaker's old-fashioned rolled oats.
(4) Make Ahead. To save time in the mornings, assemble ingredients except for water in the blender cup(s) the night before, cover and refrigerate. In the morning, add water and blend. Personally, I have purchased additional Nutribullet blender cups so that I can assemble three days' worth of smoothies at a time. Another benefit to making them ahead of time is that it gives the frozen fruit time to defrost. This makes it easier to blend these ingredients into a smooth drink, especially if you don't have a powerful blender.
(5) Serving. Serve immediately while fresh and chilled. Pair with other breakfast fare such as lemon poppy seed scones, savory egg bites, or banana nut almond flour muffins.