Summary:
This carrot smoothie is a refreshing and filling breakfast, packed with fruits such as pineapples, bananas, mangoes, and strawberries.
Looking for low carb recipes instead? Visit the Savory Tooth Homepage.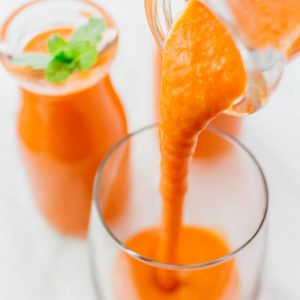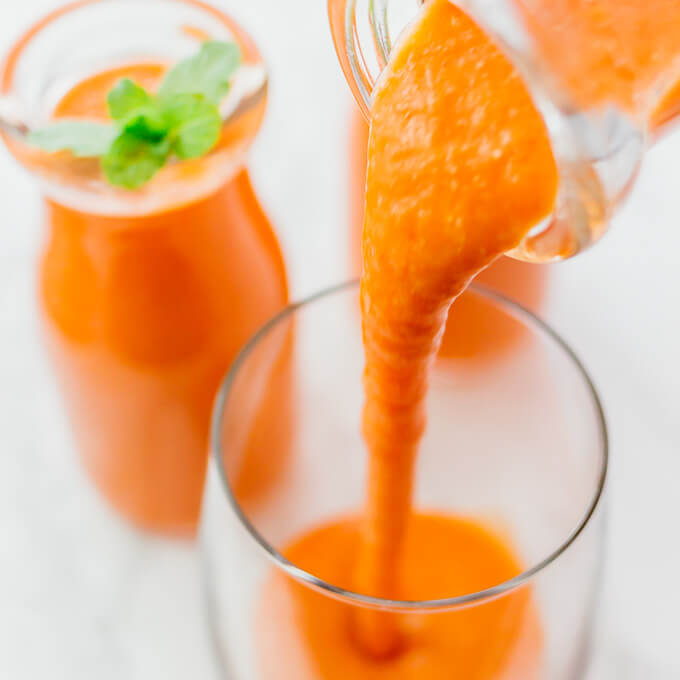 Carrot Smoothie with Pineapple, Banana, and Mango
INGREDIENTS
10

ounces

baby-cut carrots

about 2 cups

4

ounces

frozen mango chunks

4

ounces

frozen pineapple chunks

4

ounces

frozen strawberries

1

ripe banana

3

tablespoons

oats

1

cup

water
INSTRUCTIONS
Add all ingredients to the blender container. If using

Nutribullet

or other personal blender, divide ingredients evenly among 2 blender cups.

Blend until smooth. If too thick, add more water until the consistency is to your liking.

Optionally, garnish with fresh mint leaves and top with additional oats.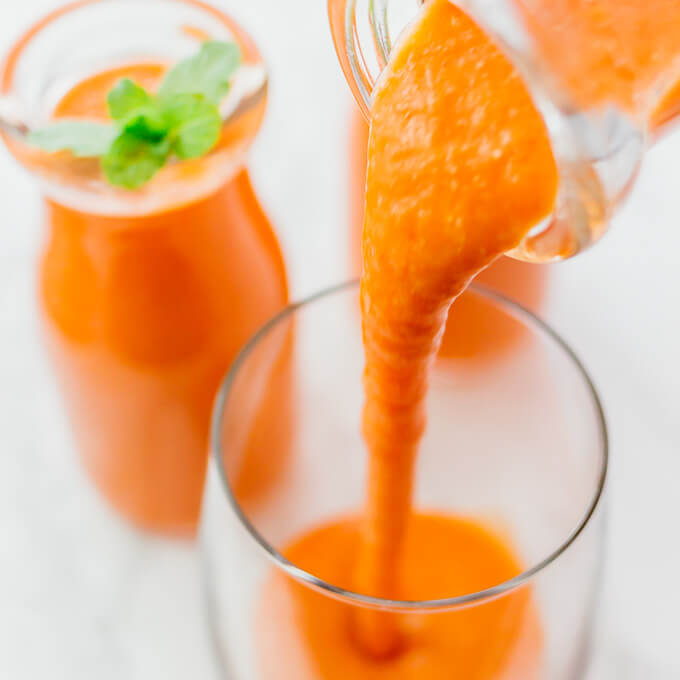 This carrot smoothie has the word tropical written all over it. Just look at all of the fruits — mangoes, pineapples, bananas — and that bright orange color. It's a really refreshing drink, not to mention healthy, with one cup of carrots per serving that provides over 400% of your daily recommended Vitamin A. This carrot smoothie is a fast breakfast-on-the-go option as well as an energizing pre-workout drink.
Mr. Savory Tooth and I have been drinking this carrot smoothie first thing in the morning for years now, and we're so fanatical about it that we even lug along our Nutribullet blender on road trips so that we don't skip any days. Last year when we went overseas, we were really bummed that we couldn't bring our blender; we were unable to find a suitable voltage converter that could handle our blender's power requirements.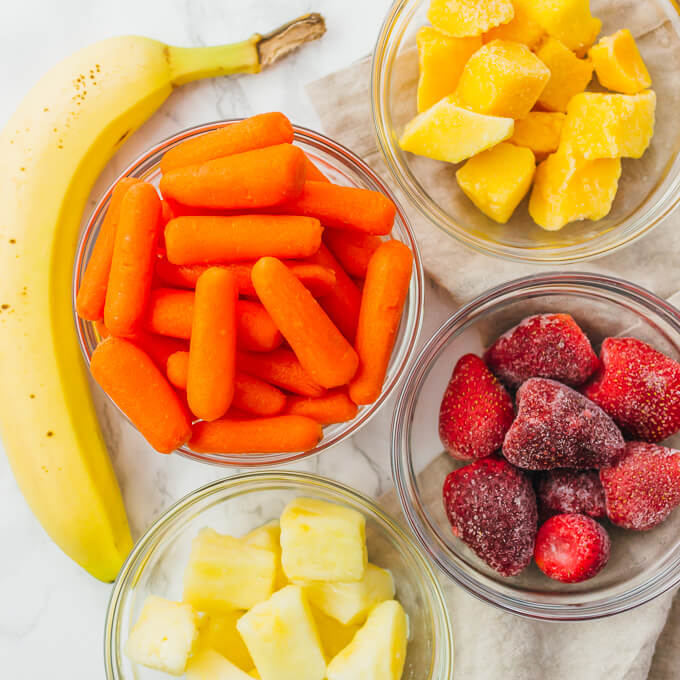 My mornings are pretty hectic, but whose isn't? Consequently, I never actually assemble these smoothies in the morning. Instead, I assemble each smoothie's proportion of ingredients the night before in the blender cup, cover, and refrigerate. In the morning, all I do is add a few tablespoons of oats plus water and blend away. It makes my mornings ridiculously fast. I recently bought more Nutribullet blender cups so that I could assemble three days' worth of smoothies at a time.
The other good thing about making these smoothies the night before is that it gives the frozen fruit time to defrost. This makes it much easier to blend these ingredients into a smooth drink, especially if you don't have a powerful blender.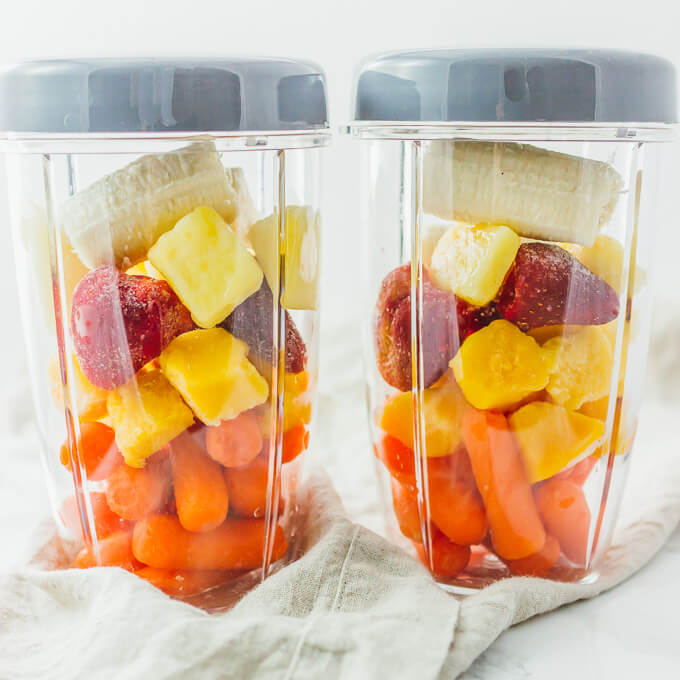 This carrot smoothie idea came to me on a whim when I was thinking about ways to increase carrot intake in my diet. Before that, I was drinking green smoothies every day. In my opinion, carrot smoothies taste, look, and smell better. Carrots are also easier to work with, as they last a lot longer and are less messy compared to greens like kale and spinach.