Summary:
Peanut butter fat bombs! Only three ingredients to make this no-bake frozen treat: cream cheese, creamy peanut butter, and your sweetener of choice. They taste like mini peanut butter cheesecakes, and are great bite-sized snacks for summer. Perfect for anyone looking for keto/low carb desserts.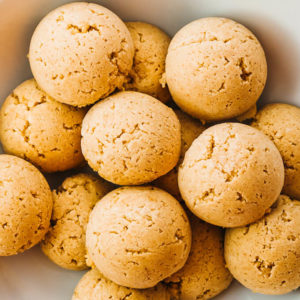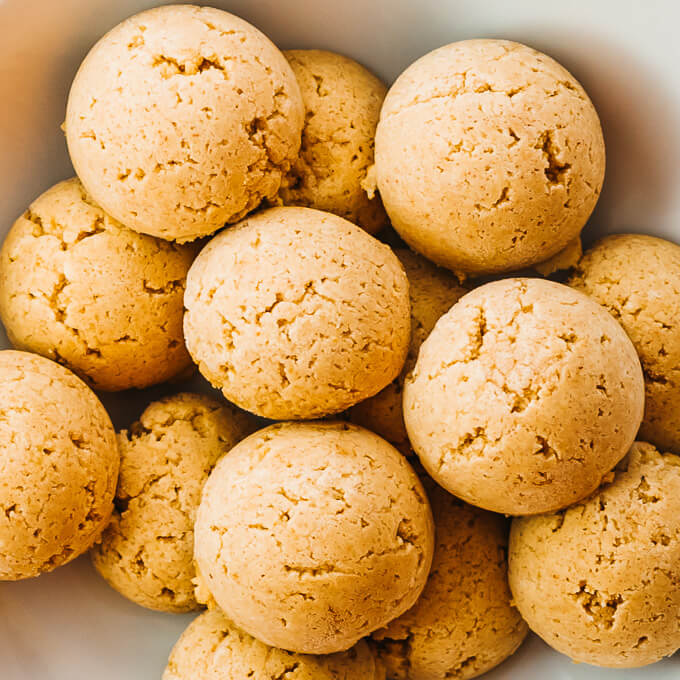 Peanut Butter Fat Bombs
(Ratings:
)
INGREDIENTS
4

ounces

cream cheese (half a brick)

1/4

cup

creamy peanut butter

(this is unsweetened, natural peanut butter)

2

tbsp

granular swerve sweetener (1 ounce)
INSTRUCTIONS
Let the cream cheese and peanut butter sit at room temperature until softened before continuing with the recipe.

In a bowl, combine peanut butter and the sweetener, stirring until well-mixed.

In a separate bowl, microwave the cream cheese for about 5 seconds until very soft and pliable. This is an optional step, but it makes the cream cheese softer and more easily combined with other ingredients.

Add cream cheese to the bowl with the peanut butter mixture. Vigorously stir until very smooth.

Divide the batter into 14 round silicone molds. Freeze until solid, about 2 hours, before serving. Store leftovers in the freezer.
NUTRITION
Makes 14 Servings
Amount Per Serving (1 fat bomb):
| | |
| --- | --- |
| Calories 50 (80% from fat) | |
| Total Fat 5g | 7% |
| Saturated Fat 2g | 10% |
| Cholesterol 9mg | 3% |
| Sodium 40mg | 2% |
| Net Carb 0.5g | |
| Total Carb 1g | 0% |
| Dietary Fiber 0.5g | 2% |
| Sugars 0.5g | |
| Protein 2g | |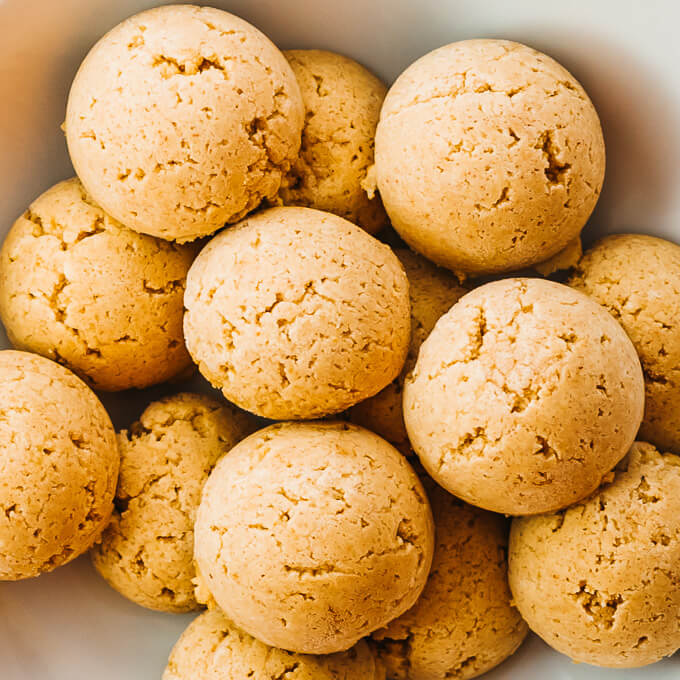 What Are Fat Bombs
If you have no idea what a "fat bomb" is, it's essentially a dessert or snack that's high in fat and low in carbs. This means no sugar or flour is used. They're usually very easy to make and don't involve baking or cooking.
These fat bomb recipes are great for anyone on a keto diet because they serve as a portable and delicious dessert that meets the diet's macronutrient recommendations — low in carbs, high in fat.
The first fat bombs I made were these fruity cheesecake fat bombs flavored with real strawberries or raspberries. Whenever I'm feeling munchy, it's so nice to be able to reach for one of these fat bombs in the freezer for a quick, low carb snack. Since Mr. Savory Tooth and I love nuts and all of their derivatives, it was only a matter of time before I made a peanut butter version. Enjoy!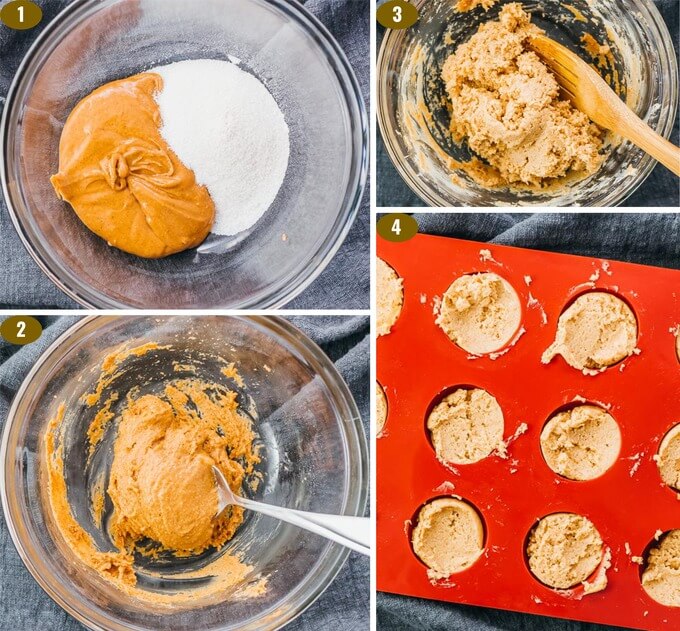 Silicone Molds
I use these round silicone molds pictured above. Any kind of freezer-safe mold will work. This recipe makes about 14 fat bombs, so you'll need that many compartments if you want similarly sized fat bombs.
If you have a different sized mold, that's fine as well. You'll just end up with smaller or larger fat bombs. If you don't have a mold, you can either buy one or use anything you have lying around your kitchen, even ice cube trays.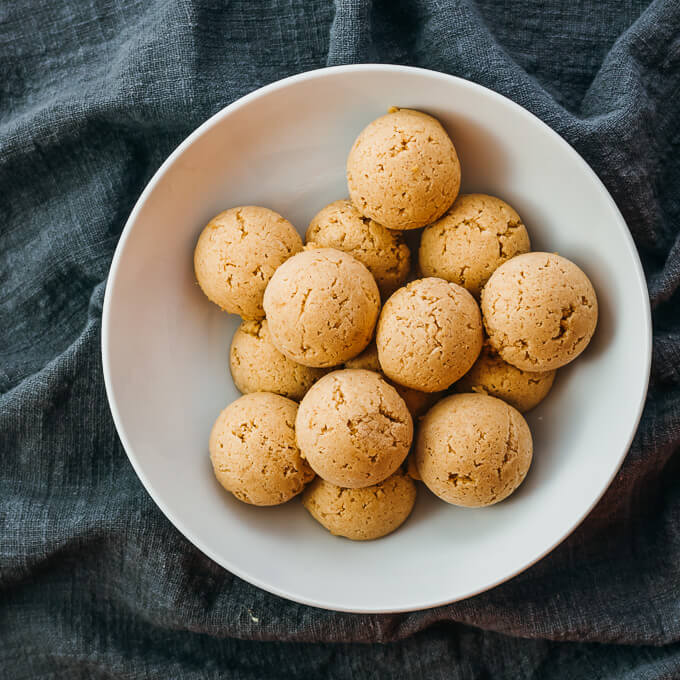 Selecting Ingredients
Peanut Butter. I use "natural" peanut butter, which means it isn't sweetened (you can tell by reading the ingredients label). Natural nut butters tend to separate, so make sure you stir it up before using. The exact product I use is Trader Joe's creamy and salted peanut butter. Peanut butter is too sticky to properly measure using cups or spoons, so I use a kitchen scale to weigh out the appropriate amount.
Sweetener. I use swerve, which is the brand name for an erythritol blend that measures the same as sugar. It's a dry granular sweetener. If you substitute with pure erythritol granules, I recommend using more than listed in the recipe because erythritol is only 70% as sweet as sugar. It's also best to powder the granules using a blender first. Other sweeteners can also be used — just add to taste by sampling the batter.
Cream Cheese. Any regular, full fat cream cheese will work. Don't buy cream cheese spreads or lighter versions.
CHECK OUT THESE EASY KETO DESSERTS: