Summary:
Bursting with flavors, this gorgeous skillet meal has seared shrimp paired with a rich sauce made of diced tomatoes, aromatic garlic, and crumbled feta cheese. This quick and easy meal only requires one pan and is ready in 30 minutes.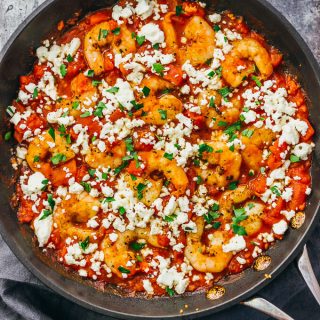 INGREDIENTS
INSTRUCTIONS
Prepare: Thoroughly pat shrimp dry using paper towels. Stir shrimp, melted butter, salt, and pepper in bowl until shrimp are well-coated with butter; set aside. Verify all other ingredients are measured, prepared, and ready to go.

Sear Shrimp: Heat skillet over medium-high heat for a few minutes until hot. Use tongs to add shrimp to hot skillet in single layer, working in batches if skillet cannot fit all at once. Cook shrimp for a minute or until they start to become pink around edges, then flip and cook until opaque, less than a minute. Transfer shrimp to plate as they finish cooking.

Add Aromatics: Reduce heat to medium-low. Add minced garlic to now-empty skillet, cooking and stirring until fragrant and browning, less than a minute. Add diced tomatoes (including liquid in can) and cayenne to skillet. Stir to mix well. Simmer for about 5 minutes to thicken sauce a bit, stirring occasionally.

Serve: Remove skillet from heat. Add shrimp back to skillet and stir with sauce. Top with feta cheese and chopped parsley. Serve (Note 2).
NUTRITION
Makes 2 Servings
Amount Per Serving:
| | |
| --- | --- |
| Calories 320 (45% from fat) |   |
| Total Fat 16g | 25% |
|    Saturated Fat 11g | 55% |
| Cholesterol 150mg | 50% |
| Sodium 1320mg | 55% |
| Net Carb 13g |   |
| Total Carb 14.5g | 5% |
|    Dietary Fiber 1.5g | 7% |
|    Sugars 7.5g |   |
| Protein 26g |   |
PHOTOS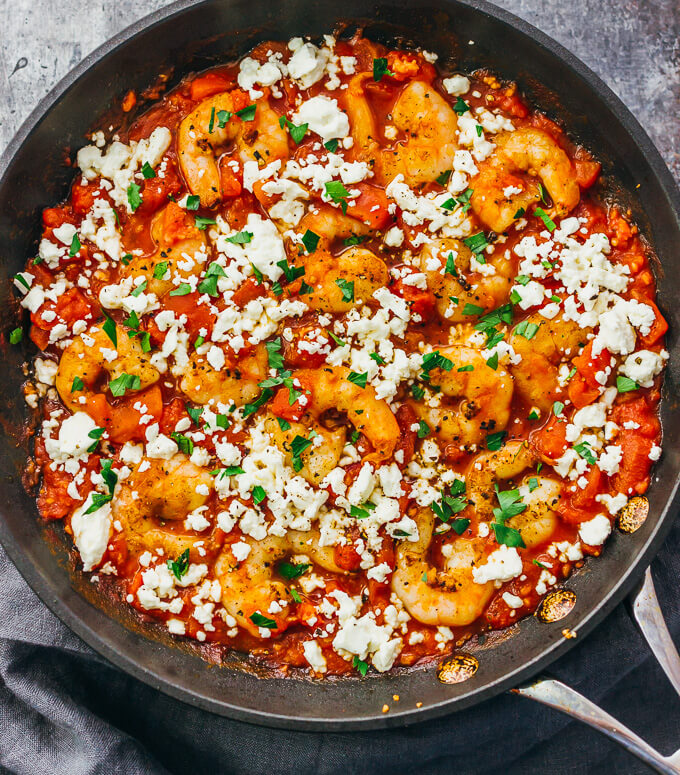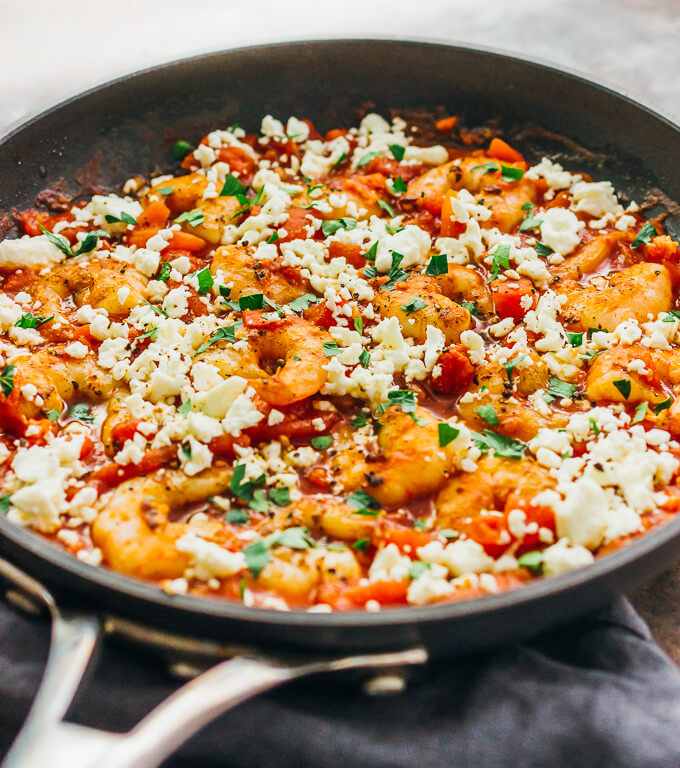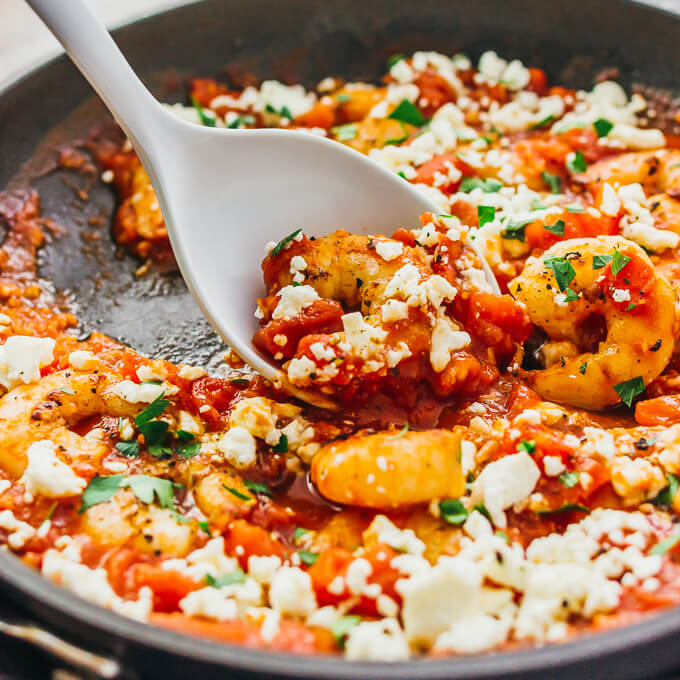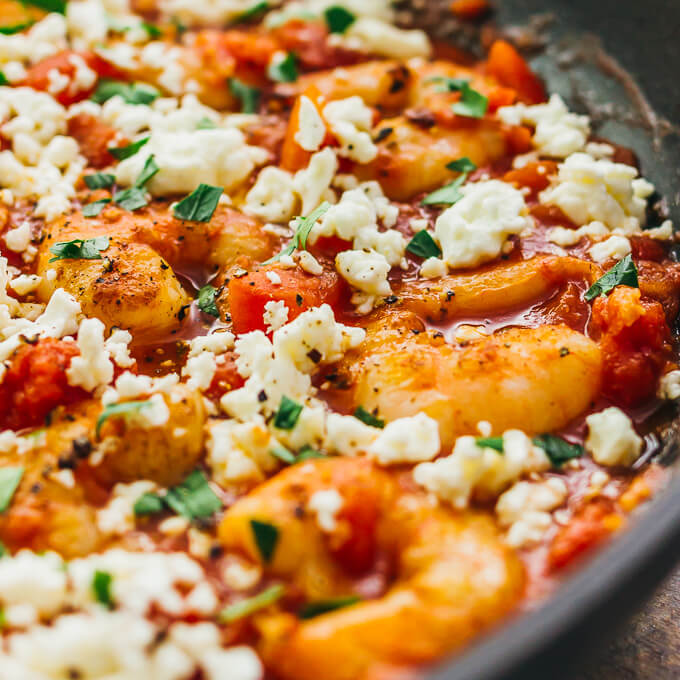 NOTES & TIPS
(1) Shrimp. Use raw shrimp that have been peeled and deveined. To use frozen shrimp, fully thaw them in the refrigerator, then drain and pat dry with paper towels (to avoid splattering during the searing step).
(2) Serving. Enjoy hot or cold, over a bed of spiralized zucchini or riced cauliflower, or with other low carb sides like mashed turnips, creamed spinach, or roasted mushrooms.