Summary:
This sugar-free keto recipe for homemade jam with fresh blueberries is naturally thickened with chia seeds, no pectin needed. Looks and tastes just like regular blueberry jam.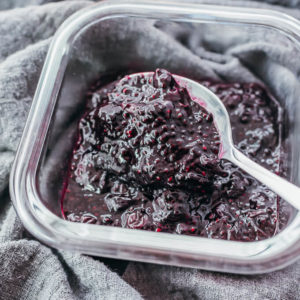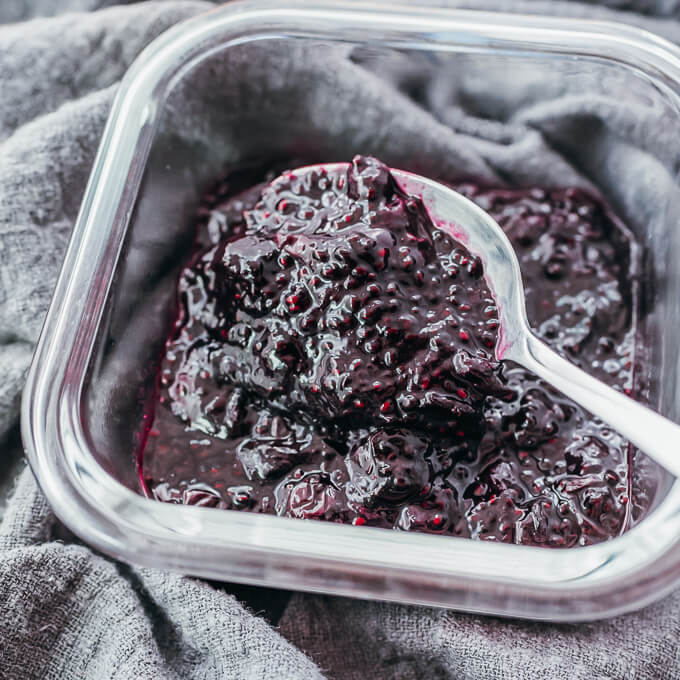 INGREDIENTS
1

cup

fresh blueberries (6 ounces weight / 170 grams)

(see below section called "Other Jam Flavors")

1/4

cup

water

2

teaspoons

chia seeds

optional sweetener, to taste

(I like sugar free swerve)
INSTRUCTIONS
In a saucepan (I use a 7-inch stainless steel one), add blueberries and water. Bring to a boil over medium heat.

Boil for about 5 minutes, stirring frequently and using a utensil to burst most of the blueberries.

Stir in chia seeds. Continue boiling until the mixture looks thick and jam-like, about 2 minutes, stirring nearly constantly.

Turn off the heat. When cool enough, taste the jam. I don't add a sweetener, but if you prefer a sweeter jam, add a sweetener to taste. The jam can be used right away, or poured into a glass container for storage.
NUTRITION
Makes 6 Servings
Amount Per Serving (1 tbsp):
| | |
| --- | --- |
| Calories 20 | |
| Total Fat 0g | 1% |
| Saturated Fat 0g | 0% |
| Cholesterol 0mg | 0% |
| Sodium 0mg | 0% |
| Net Carb 3.5g | |
| Total Carb 4.5g | 2% |
| Dietary Fiber 1g | 4% |
| Sugars 3g | |
| Protein 0g | |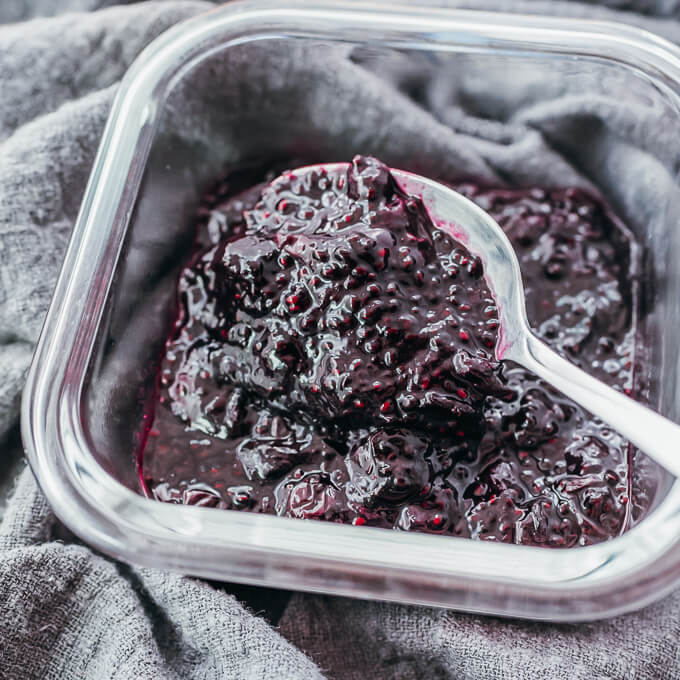 Jam vs. Jelly
Jam and jelly differ in how much of the original fruit is used to make them, resulting in a different consistency. Jam is a thick spread made from crushed fruit and its juices, whereas jelly has a smooth texture made from only fruit juice by straining out the solids.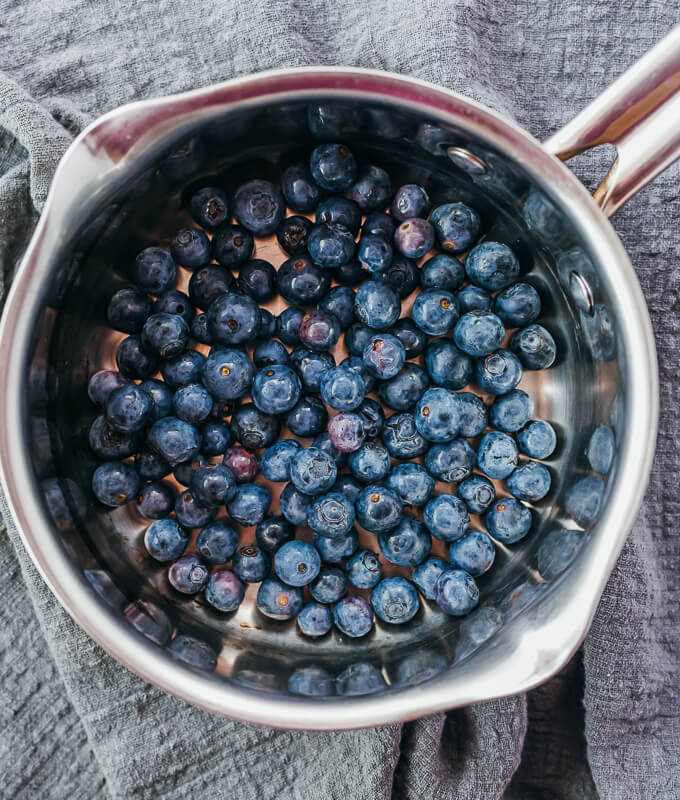 Use Chia Seeds, Not Pectin or Sugar
Jam is traditionally thickened with pectin and sugar, which combine together with fruit acid to form a gel. This recipe eliminates the need for either by using chia seeds, which act as a thickener by swelling up to absorb liquid.
Other Jam Flavors
You can replace the blueberries with other low carb and keto friendly fruit, such as strawberries, raspberries, and blackberries. These fruit differ in their natural sweetness and how long it takes to break them down, so you may need to adjust the cooking time accordingly.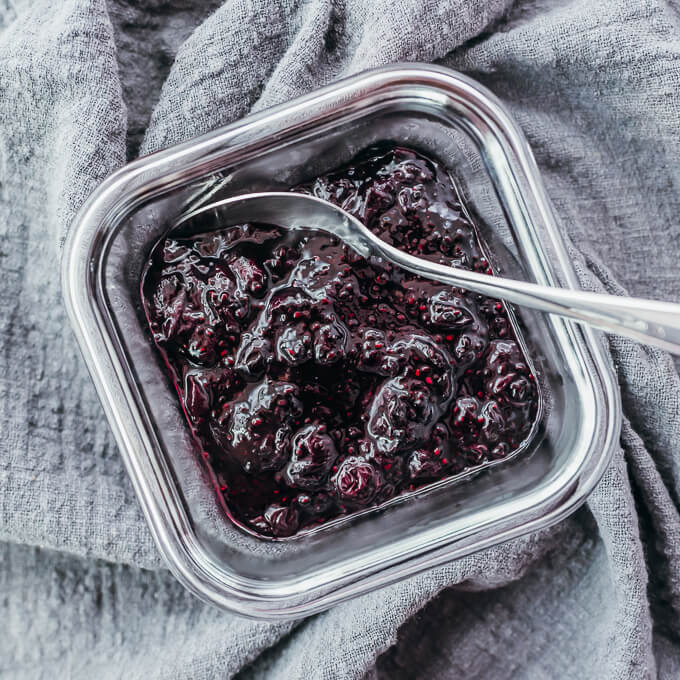 More Recipes Using Fruit