Summary:
This is a 5-ingredient recipe for making a basic Mexican salsa with fresh ingredients. Chopped tomatoes are simmered on the stovetop before mixing with the other ingredients; no food processor nor blender needed. The result is a refreshing, chunky salsa that can be served with a variety of low carb dippers and dishes.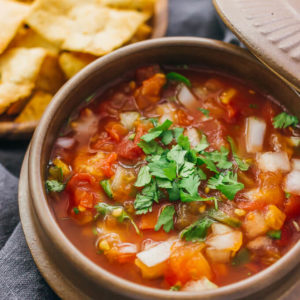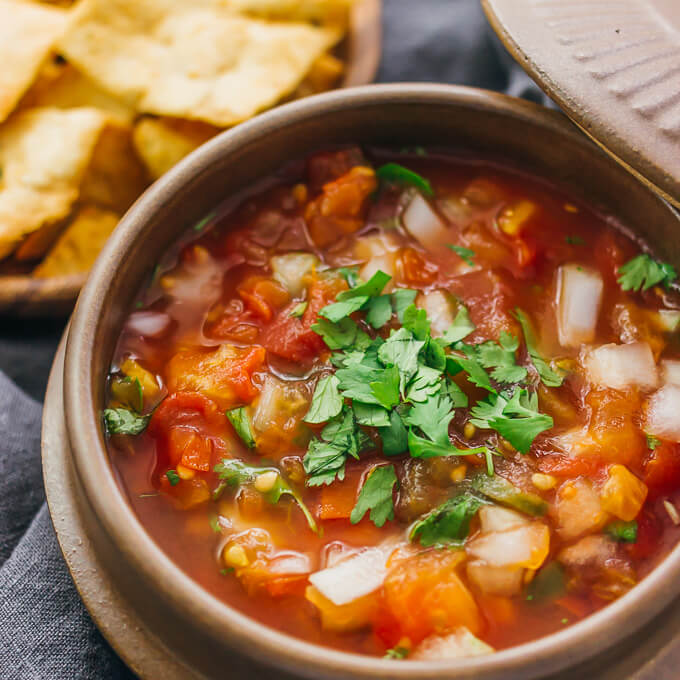 INGREDIENTS
INSTRUCTIONS
Cook Tomatoes: Stir diced tomatoes and salt in medium saucepan until mixed. Place over medium heat, and bring to simmer. Stirring occasionally, simmer until tomatoes are cooked and liquid thickens, about 10 minutes. Turn off heat and cool.
NUTRITION
Makes 4 Servings
Amount Per Serving:
| | |
| --- | --- |
| Calories 40 (1% from fat) |   |
| Total Fat 0g | 0% |
|    Saturated Fat 0g | 0% |
| Cholesterol 0mg | 0% |
| Sodium 320mg | 13% |
| Net Carb 6.5g |   |
| Total Carb 8g | 3% |
|    Dietary Fiber 1.5g | 6% |
|    Sugars 1g |   |
| Protein 2g |   |
PHOTOS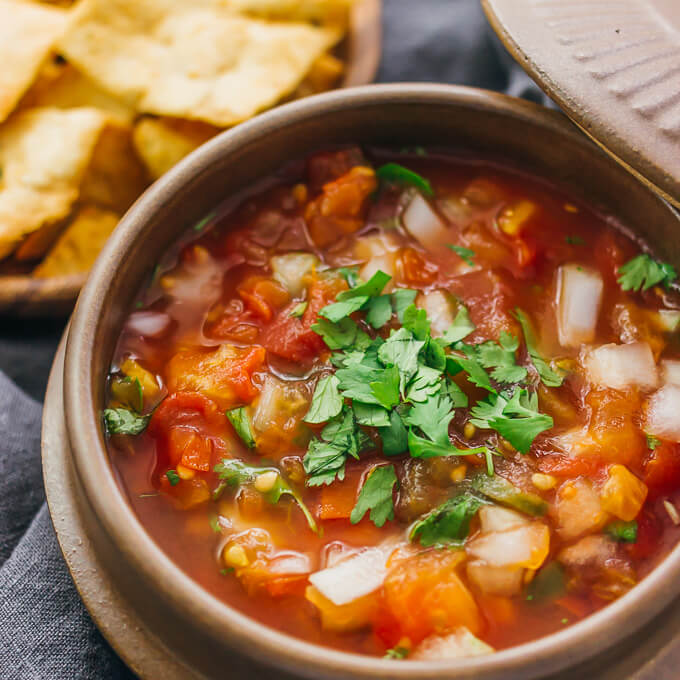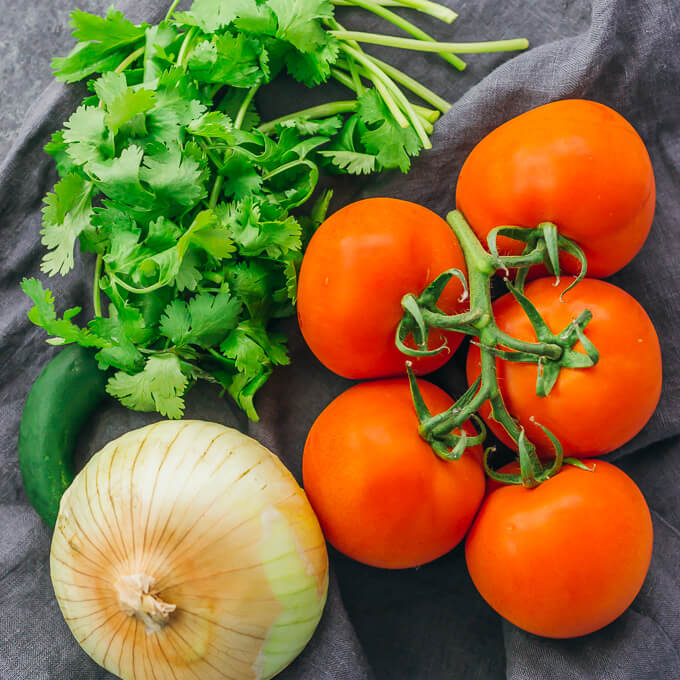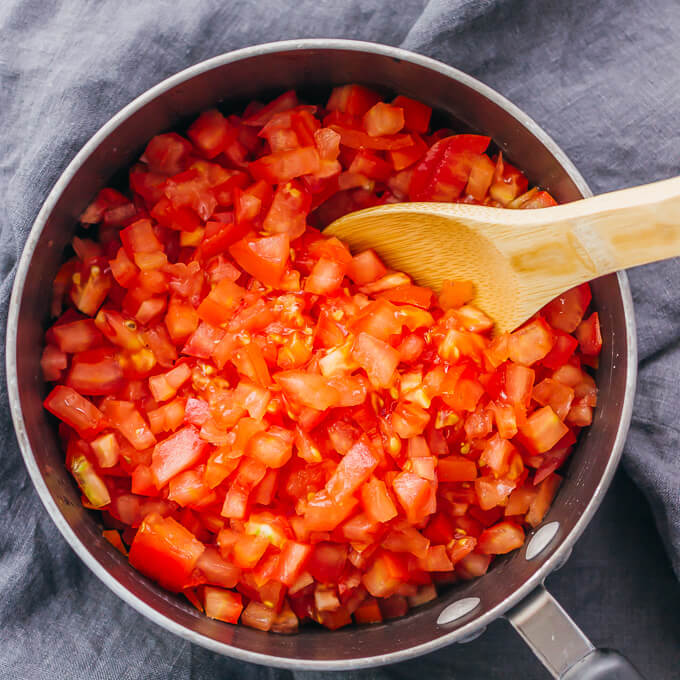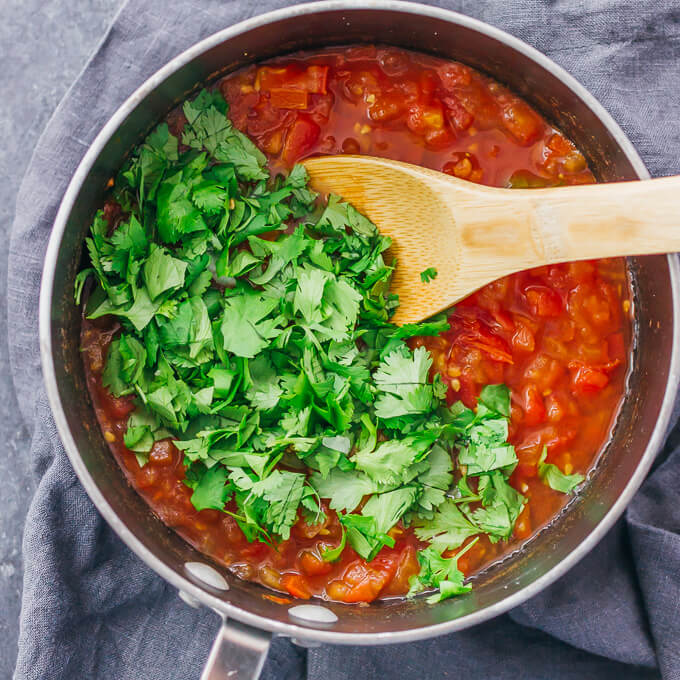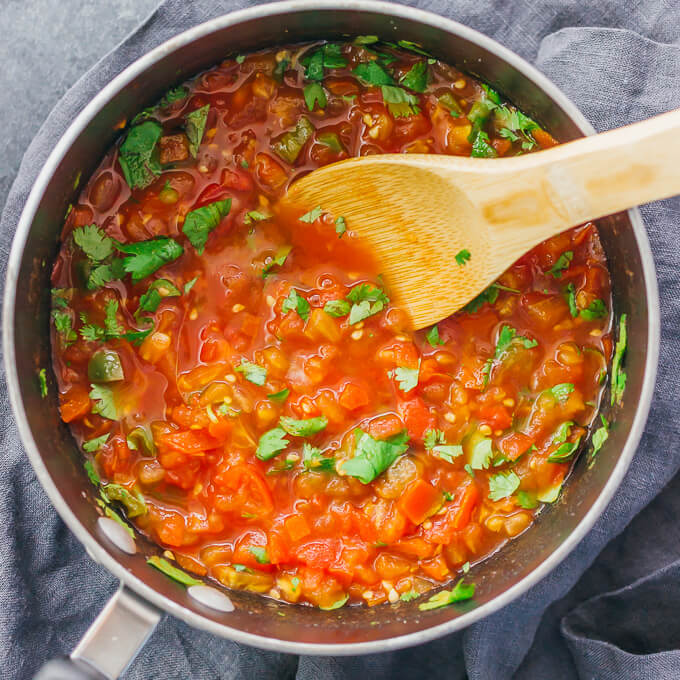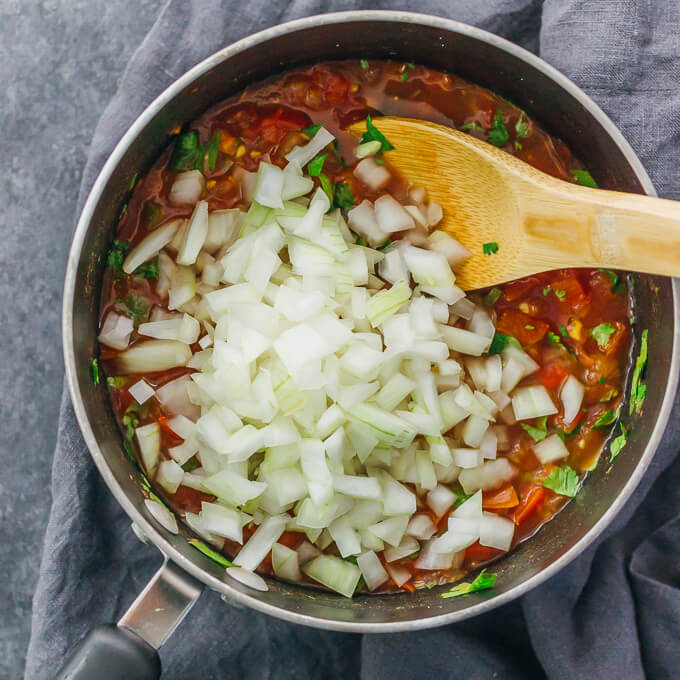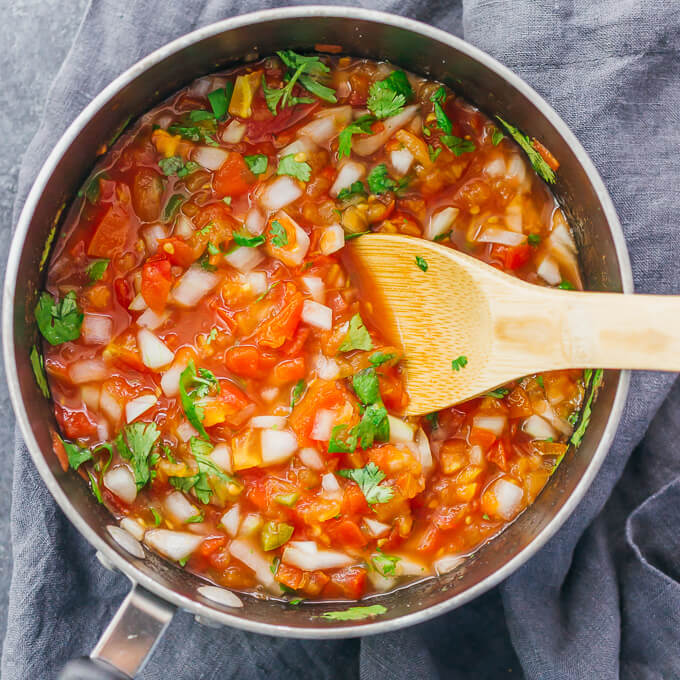 NOTES & TIPS
(1) Jalapeño. To reduce spiciness, don't include the jalapeño's seeds or membranes in the salsa, or use only half a jalapeño. To increase spiciness, use two jalapeños or use a serrano pepper instead. If you're unsure how much to use, add the minced peppers to taste in the last step of the recipe. If you're sensitive to capsaicin, wear gloves while handling peppers, especially if you come into contact with the seeds or membranes.
(2) Cilantro. If you don't like cilantro, you can substitute with chopped parsley leaves, which adds a nice pop of green without the cilantro taste.
(3) Serving. This salsa can be served room temperature or chilled, and you can enjoy them with low carb dippers like almond flour crackers, flax seed crackers, parmesan crisps, pork rinds, or halved mini bell peppers. You can also use this homemade salsa to make salsa chicken soup, or as a topping for chicken fajitas or pan-seared swordfish.
(4) Save For Later. Store the cooled salsa in an airtight container in the refrigerator for up to a week or in the freezer for long-term storage. Since salsa freezes well, it's a great way to use up extra tomatoes when they're available during summer.